Milan faced Napoli on Sunday night in a crucial clash at the top of the table as both sides look to keep pace with Inter. The Rossoneri have been inconsistent as of late and this was a chance for them to get back on track, but it did not go to plan.
Both Napoli and Milan had a lot of injured players which seemed to dominate the build-up to the game, and things got off to a bad start for Milan as they conceded a goal in just the fifth minute as Elmas headed home unmarked from a corner to make it 1-0.
After that, it was a rather boring game as Napoli managed to hold up well defence, but the Rossoneri didn't offer much going forward either. In the second half with the inclusion of Giroud and Saelemaekers, Milan looked sharper and forced long balls into the penalty area which were always going to cause some havoc considering there was two up front.
Despite that, Pioli's men really weren't clinical when they had their chances and some late controversy rounded off the game as Franck Kessie somehow had his goal ruled out for an offside on Giroud. Here are five things we learned…
1. Midfield costs Milan again
Tonali has been arguably the best midfielder in the squad since the beginning of this season but the youngster failed to defend against Elmas on the corner that resulting in Napoli opening the scoring. The Italian also failed to make any significant impact after that and it wasn't his best game, to say the least.
His partner in the middle, Kessie, also had a dire performance as his passes weren't on the needed level and as a whole, and the Ivorian looked to be lacking focus. He did score a goal which was overruled, but excluding that he has been really poor recently and against Napoli he didn't show any signs of improvement.
2. Action needed in January
Pioli was forced to field Krunic on the left wing with Brahim Diaz down the middle and Junior Messias on the right. Krunic has been reliable this season, but his place is not in that attacking trident while Diaz has been disappointing in the last couple of months. Messias, whilst he was trying to make something happen, he too wasn't efficient.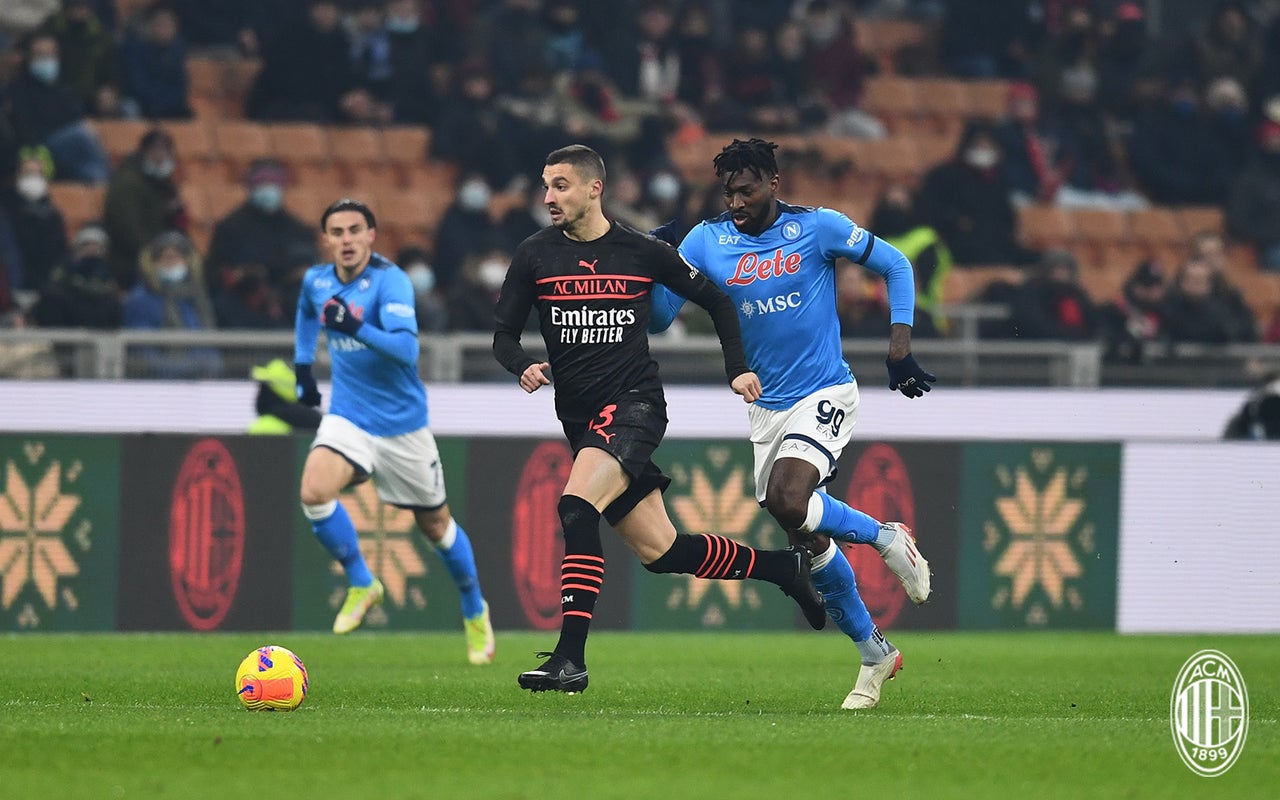 It is now more than obvious that if the management wants Milan to put up a fight for the Scudetto and secure a top-four finish, they will need to bring in some reinforcements. On one side, Leao and Rebic will be available to the coach after Christmas and so will Calabria, but given the Rossoneri's recent troubles with injuries, it almost feels like a necessity to be active on the transfer market.
Then there is the lack of an additional attacking midfielder and with Diaz failing to produce, Milan have struggled badly.
3. Another disappointment
Sadly a whole point is needed on Brahim Diaz as he has just not been able to get back to the level he was on before having Covid-19. He seems to be trying hard, but in the end, he fails to affect the game in any way at all. Whenever he has had a good game as of late, his end product has let him down, but he often fails altogether.
His decision making has let him down on multiple occasions and sometimes he tries too much to get things into his own hands instead of playing the simple ball. It's really sad to see him struggle like this especially after the wonderful start to the season he had, but at the moment it now seems a priority for a playmaker to come in.
4. The Zlatan -Giroud problem
Both the Swede and the Frenchman have managed to score crucial goals since the start of the season, but the main problem here is that if the people behind them are not on the needed level, it's hard for the duo to make things happen.
With Leao, Rebic and an in-form Diaz at the start of the season things were looking great, but now with the first two injured and Brahim struggling, Milan are having a lot of troubles and cannot rely on either Zlatan or Giroud due to their age and the fact that at this point of time they cannot take matters into their own hands.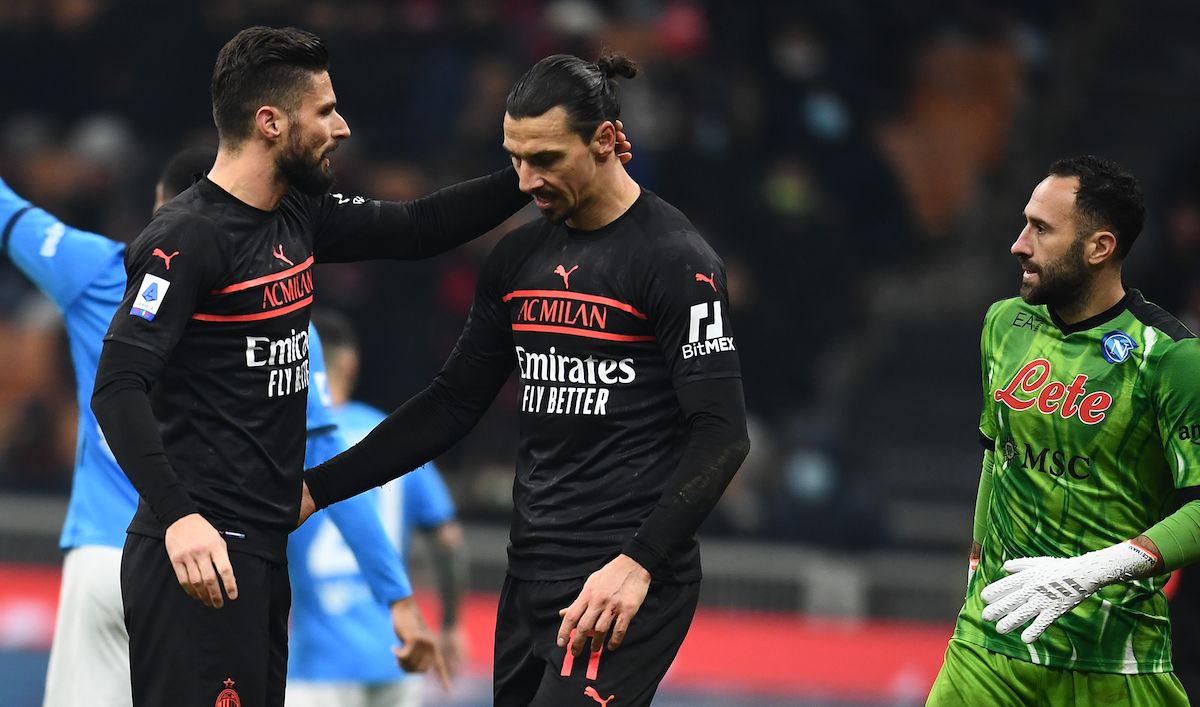 Looking at next season and potentially January, depending on the funds available, the management needs to bring in a striker that can take on players and create for himself when the players behind him are failing to deliver, because as of now if key players are injured they will never be 100% efficient.
5. Fresh approach needed
Pioli has been great and has done amazing things at Milan, but he needs to change his formation and tactics as nothing is working for his team at the moment. The way he has made Milan play heavily depends on players like Calabria, Theo, Leao and Rebic, but with all of them injured or absent its hard for the Rossoneri to play that intense football we saw them play at the start of the season.
The ambitions now are higher and Pioli needs to have more than one trick up his sleeve. That being said, he is working with what he has and is lacking the depth to actually rotate and try new tactics, but he must find a solution or push for reinforcements before things turn very sour.
---
READ MORE: Milan sell Casa Milan headquarters 10 months after buying it – the background