AC Milan no longer hold the title for having the youngest squad in Serie A and have in fact slipped down that particular ranking, a report has revealed.
Paolo Maldini and Ricky Massara were busy over the summer as they brought in a number of new additions to try and help the project, and it is clear that the arrivals of Alessandro Florenzi, Olivier Giroud and Junior Messias – all of whom are 30 or older – has had an effect on the average age of the squad.
Of course, Stefano Pioli has often said that the right mix of experience and youth is crucial to play in more prestigious competitions such as the Champions League. With that said, Lega Serie A (via MilanLive) have released some statistics that allow us to calculate the average age of the various teams in the league.
Milan were in first place last year but have slipped into sixth place on the list with an average age of 26.2 years. Daniel Maldini is the youngest player at 19 years old, while Zlatan Ibrahimovic is the oldest at 39.
At the top of the ranking is La Spezia with an average age of 23.4, while Inter are actually in 20th with an average age of 28.8. Other teams like Juventus (27.3), Atalanta (27.4) and Napoli (27.5) also find themselves in the bottom half.
Below is the data Transfermarkt have…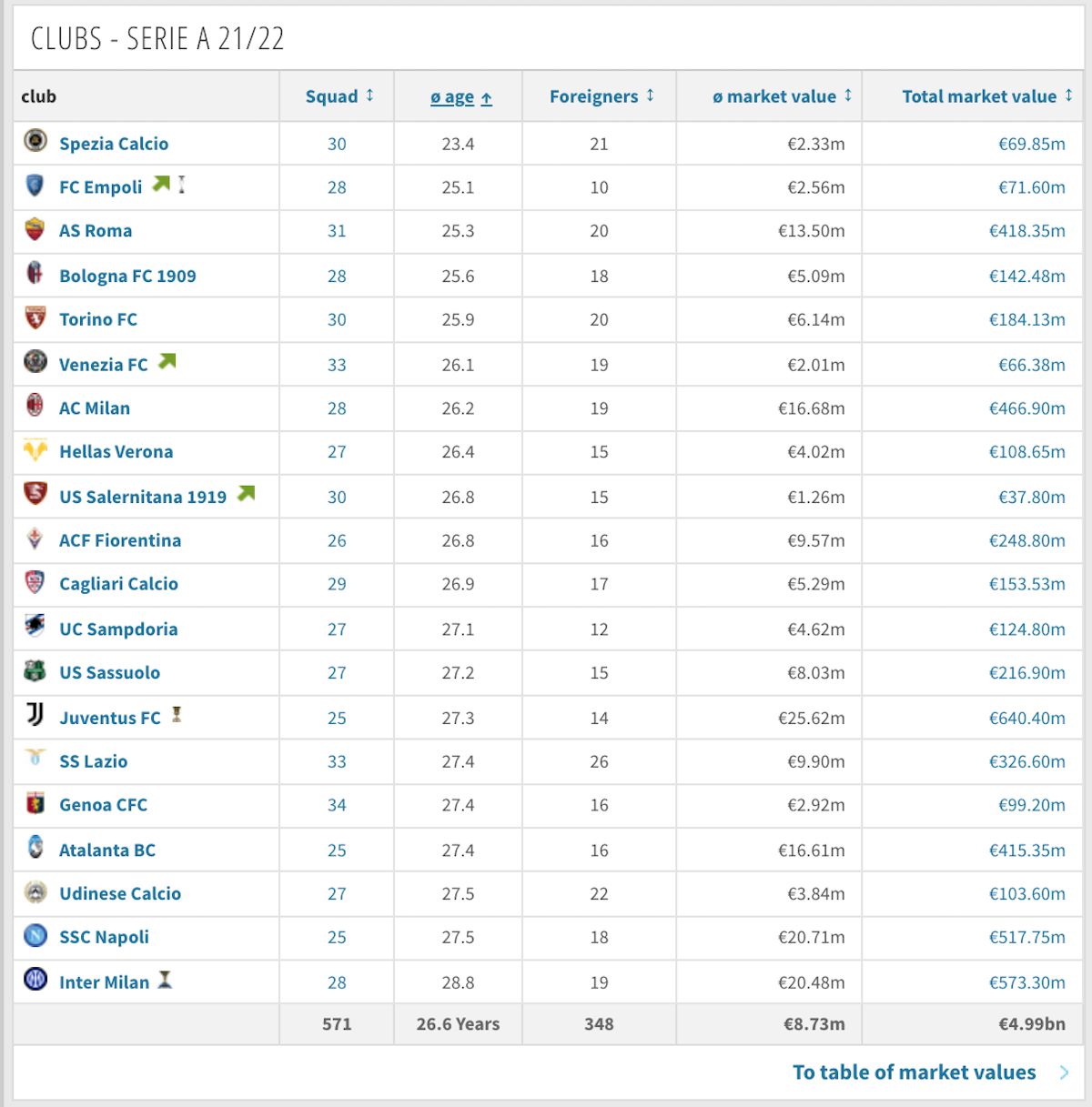 ---
READ MORE: PSG's call to achieving a dream – Milan to speed up talks over Theo Hernandez's renewal