The Audi Cup is a two-day pre-season tournament that features four of the world's best squaring off at Bayern's Allianz area.
Every two years, since 2009 Bayern Munich have hosted the Audi Cup, and both the Barvarians and Rossoneri have been involved in all four editions, with the former winning three.
Bayern, Liverpool, and Atletico Madrid are all set to take place in this year's tournament. The fourth team will be Milan, if they do not finish in sixth place in Serie A.
The reason for that is that they would start Europa League qualification a week before the tournament kicks off (1st/2nd August).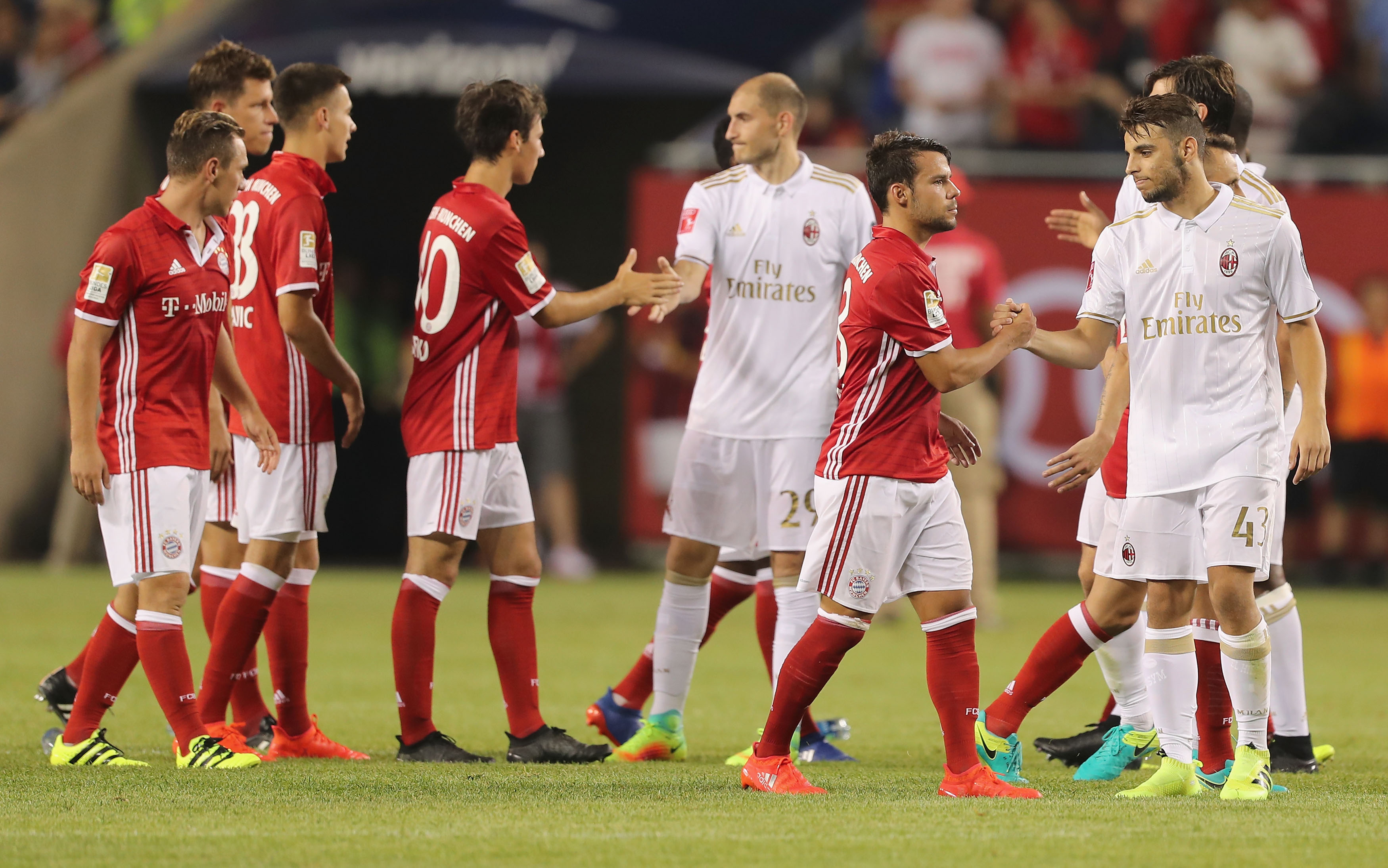 If Milan finish above or below 6th place they will go ahead and compete for silverware. Obviously, if Milan end the season in sixth place, they will be replaced in the tournament as Europa League qualifying is prioritised.
Bayern, under the guidance of Milan legend Carlo Ancelotti have already wrapped up their Bundesliga title, while Atleti and Liverpool both sit in third place in their respective leagues, and the Spanish giants are currently in the Champions League semi-finals.
In the 2015 edition, under Sinisa Mihajlovic, Milan finished fourth after losing the semi-finals to Bayern, the eventual winners. Then, Tottenham finished the job a day later with a convincing win.