AC Milan clinched all three points mid-week against Atletico Madrid and thus grabbed a final lifeline in the Champions League. Now, however, they will have to shift focus to Serie A and their game against Sassuolo.
The game is scheduled for 15:00 CET on Saturday and following the defeat against Fiorentina, Stefano Pioli's men will be eager to bounce back. According to Gazzetta Dello Sport (see photo below), there are three battles for the starting spots.
Mike Maignan and Fikayo Tomori have both returned to training with Milan, taking part in the session earlier today. It should be noted that the newspaper's prediction came out this morning, so the situation may well have changed.
Either way, it has both Maignan and Tomori on the both, though in a 60-40% battle with Ciprian Tatarusanu and Alessio Romagnoli. In other words, it's indeed possible that the duo could play from the first minute. The final battle is between Ismael Bennacer and Sandro Tonali, with the former ahead.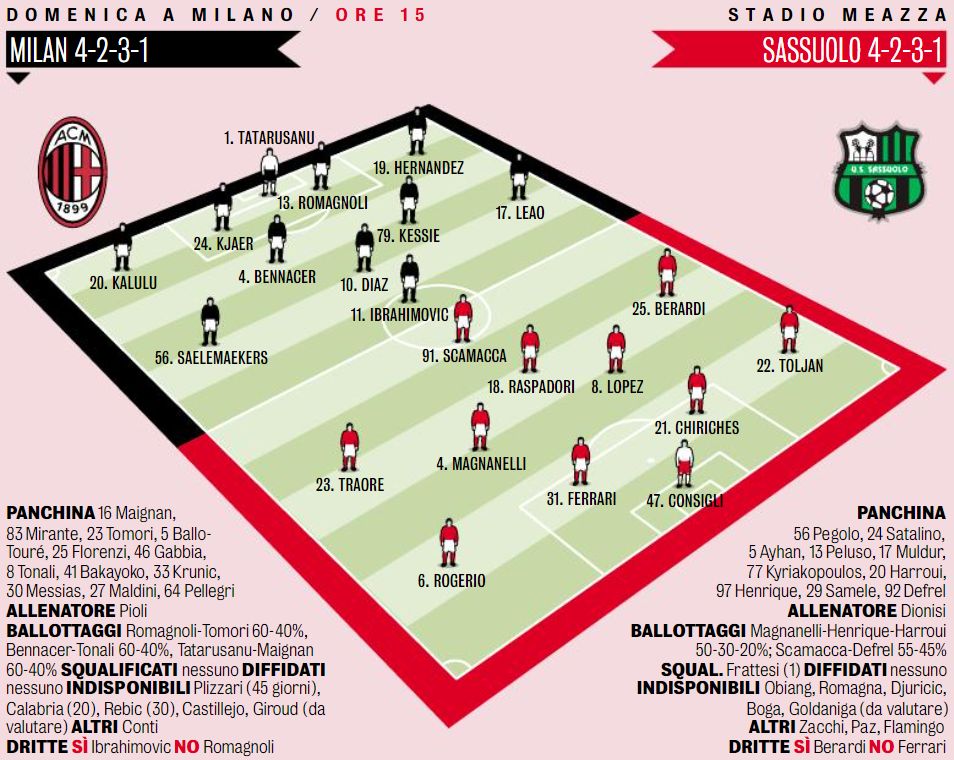 READ MORE: Maignan and Tomori train with Milan squad again but Giroud needs another scan