A lot has changed at AC Milan over the last week or so, from the goodbye of Zlatan Ibrahimovic to the sacking of Paolo Maldini. In short, RedBird's project has fully emerged, but is it the right one for the club?
"Football clubs who primarily think of doing business ahead of sporting achievements and spirit are destined to fail. Patronage no longer has the meaning of before, but profiteering is negative," are the words of ex-Milan legendary manager and player, Carlo Ancelotti, who knows a thing or two about what makes a club successful in every aspect of football.
On the face of it, these comments could be seen as a jibe against RedBird and Gerry's manner of dismissing Maldini – which they definitely are, a fellow colleague and most importantly friend – defending his close compatriot. However, looking closer, there is something really deep in what Ancelotti is suggesting and RedBird must be careful with their new 'Moneyball' approach moving forward.
AC Milan has the status certainly as one of Italy's most storied football clubs but also one of the world's most successful. However, the club has experienced a significant shift in direction since the arrival of RedBird Capital Partners as the new owner, led by Gerry Cardinale. The decision to remove the legendary Paolo Maldini and Frederic Massara as the technical and sporting directors came as a shock to many.
This move was primarily attributed to Red Bird's inclination towards a 'moneyball' approach, which prioritises investments in young players with potential over expensive, more experienced individuals. In this article, we will delve into the details of this new approach, drawing comparisons to clubs like Ajax and Borussia Dortmund, who have embraced similar strategies to varying degrees of success.
The Moneyball approach at AC Milan
Under the stewardship of Gerry Cardinale, RedBird Capital Partners aims to implement a 'moneyball' approach at AC Milan. This methodology, inspired by the famous concept applied in baseball by Oakland Athletics' general manager Billy Beane, emphasises statistical analysis and cost-effective recruitment strategies. The focus is on identifying undervalued players with potential, especially young talents who can be developed into top-class performers.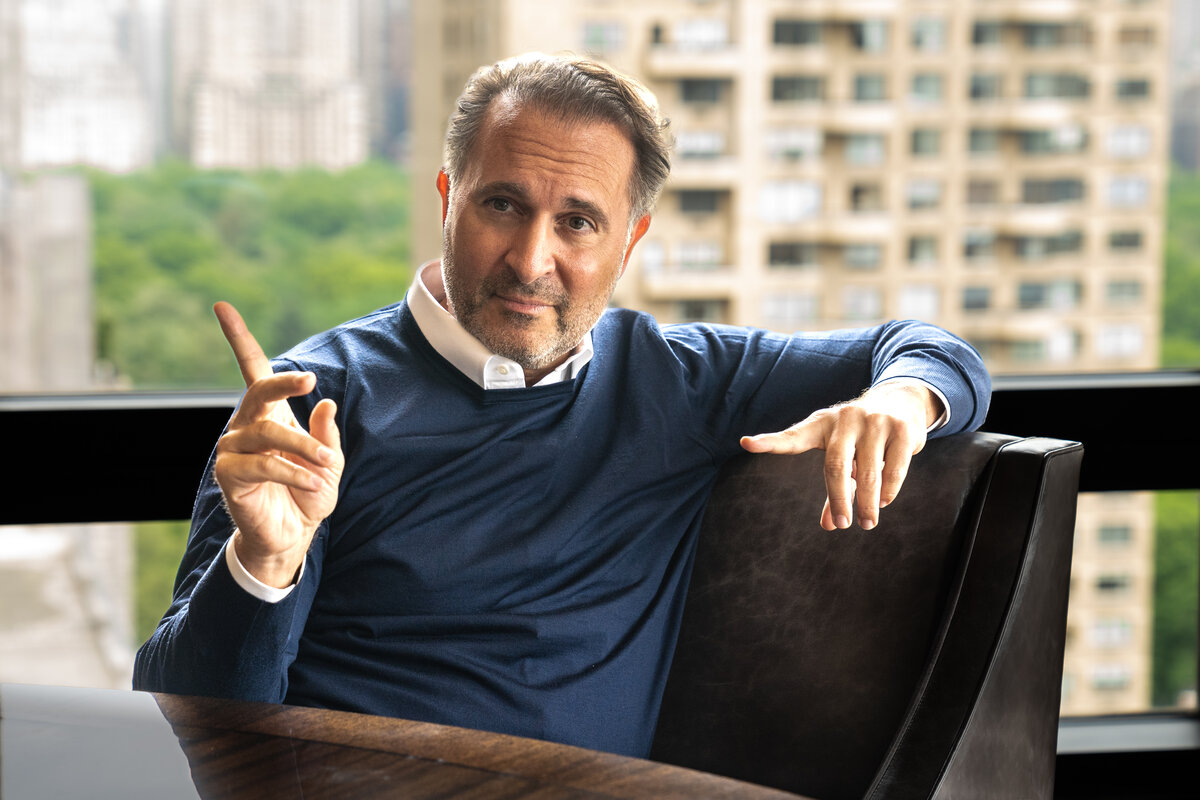 By favouring a 'moneyball' approach, RedBird aims to optimise resource allocation and establish a sustainable model for long-term success. This strategy prioritises building a strong youth academy and scouting network, fostering a culture of player development and providing opportunities for young talents to thrive.
There are positives here that the 'moneyball' approach will most definitely seek to implement, such as new facilities, a focus on science-led improvement on a macro level – things that Milan could have been argued to be quite far behind. However, the positives definitely do not extend to many more, at least right now.
Comparison to Ajax and Borussia Dortmund
Ajax and Borussia Dortmund are two clubs that have successfully implemented variations of the 'moneyball' approach in recent years. Both teams have emphasised youth development and made significant profits through player sales while maintaining competitive performances.
Ajax, renowned for their illustrious history, have managed to sustain their success despite operating in a more financially challenging environment compared to Europe's elite clubs. The club's ability to develop exceptional talents through their renowned youth academy has become a hallmark of their identity. While Ajax faces the challenge of losing key players to bigger clubs, their ability to replenish their squad with emerging stars has kept them competitive domestically and in European competitions.
Similarly, Borussia Dortmund has thrived by adopting a similar model. The club's success in nurturing young talents and selling them at substantial profits, such as Ousmane Dembélé and Jadon Sancho (and Erling Haaland to some extent), has allowed them to reinvest in new prospects and remain a force in German football. Dortmund's shrewd transfer business and focus on youth development have helped them maintain their position among the top clubs in Germany.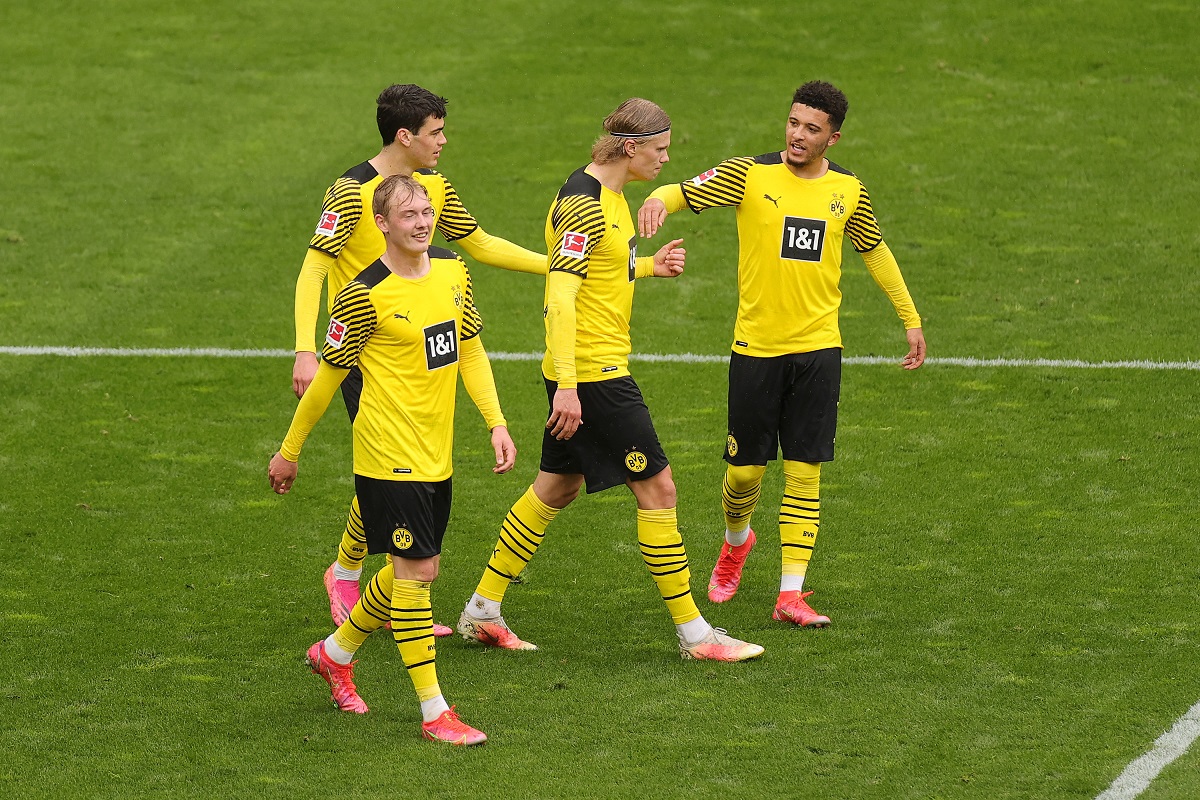 It must be noted, however, that both these aforementioned clubs although from time to time (less so in the case of Ajax due to the less competitive Eredivisie) do challenge for major trophies, both of these clubs are reduced to domestic cup competitions and a quarter-final of the champions league as their season's highlight – rather than having genuine aspirations of lifting the biggest titles they can, e.g. a league title of champions league. Why this is significant is because 30/40 years ago both of these teams would have been doing exactly that, challenging for the biggest trophies as both of these clubs have won numerous times in their history.
From a modern perspective, it is rather telling that people think of Ajax and Dortmund as a level below the likes of say Real Madrid, Bayern Munich or Manchester City which are teams where a genuine shot at lifting the biggest trophies is a pre-requisite, not a pipe dream. Ajax and Dortmund used to be like that – however, due to the change in football both of these clubs had to change their approaches and long implemented analytical led 'moneyball' type approaches that means they are profitable and successful (to a degree) but are now very clearly feeder clubs for teams that are genuinely able to challenge for club football's biggest prizes.
In the context of Milan – this is where the danger lies, in the changed perception over time from a once majestic club that is feared to a club potentially still respected, but not for winning trophies, but more for producing talent that is then sold for high prices to teams that win the biggest prizes with players they developed.
Potential risks for AC Milan
While the 'moneyball' approach has its merits, there are potential risks for AC Milan if they focus too heavily on investing in young players and disregard the pursuit of immediate success. The club's glorious past, marked by numerous domestic and European triumphs, could be overshadowed if they become a premium feeder club for wealthier teams.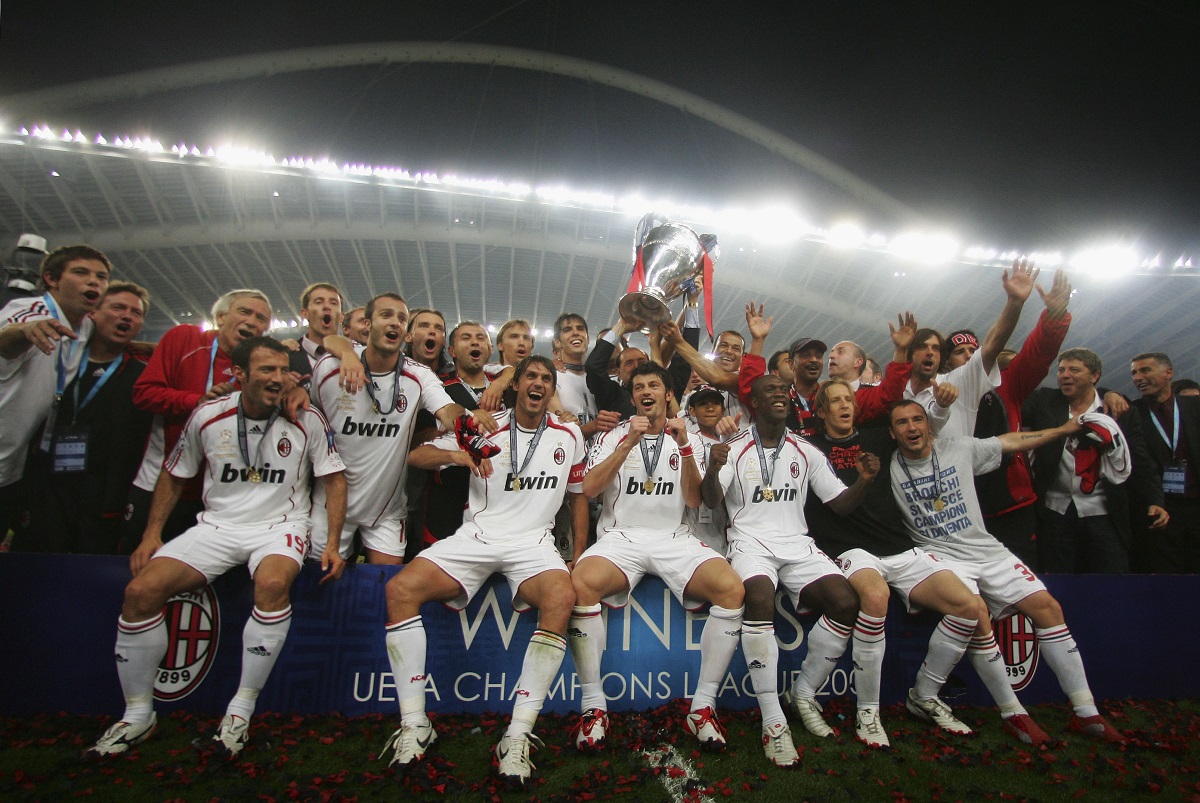 To avoid this fate, AC Milan must strike a balance between developing young talents and supplementing the squad with established, high-quality players. Experience and leadership are invaluable assets that can provide stability and mentorship to emerging talents. Additionally, investing in proven performers can enhance the team's competitiveness and increase the likelihood of winning major trophies.
Conclusion
AC Milan's transition under the ownership of RedBird Capital Partners, spearheaded by Gerry Cardinale, marks a significant departure from the club's traditional approach. The 'moneyball' strategy, prioritizing investments in young players with potential, carries both promise and potential pitfalls.
Drawing comparisons to successful clubs like Ajax and Borussia Dortmund, it is evident that a focus on youth development and cost-effective recruitment can yield positive results. However, AC Milan must be cautious not to overlook the importance of experience and proven talent. Striking the right balance will be crucial in their pursuit of success while retaining their status as a European football powerhouse.
The jury is still out of course on what this summer transfer window will bring – and there is still optimism and hope that this could be a significant turning point for Milan. But, until shown otherwise and from the murmurings heard so far from Gerry and Furlani, the hope could be quickly fading. They certainly have a summer to prove us wrong – and prove us wrong they must!
In this era of increasingly inflated transfer fees and financial dominance, AC Milan's new approach could position them as a club that thrives by nurturing and selling emerging talents. However, it is imperative for the club's future to find the equilibrium between developing young players and investing in established stars, maintaining their competitive edge and ensuring their place among Europe's elite clubs.