With the recently departed Gianluigi Donnarumma and Hakan Çalhanoğlu making the decision to leave on free transfers and with Franck Kessie seemingly going down the same route, Milan and the Bosman rule have had a turbulent relationship as of late.
However, even though the club seem to be on the negative side of free transfers it is certainly not exclusively a Milan problem, but more a shift in players attitudes towards their contracts. It must be noted that the Rossoneri can take advantage of and be on the positive side of good free agent opportunities, in the January and summer transfer windows.
Here, we examine seven players who are either free agents already, or ones that will become free transfers come the summer. Moreover, it will specifically cover how these realistic targets could fit in and which gaps they could plug in the squad.
It is important to mention that most of these players will not be first team starters and will mostly go against the Elliott mould of young acquisitions with future re-sale value. However, they could be experienced squad players to improve depth, and in some cases inject further winning mentalities into the young Milan squad.
Andrea Belotti – Torino
This one is perhaps no surprise, given he is a target that has been heavily linked with the Diavolo and is now an absolute Serie A veteran at this point, whilst still only being 27 years of age. An Italian national team player who has bagged double figures in goals ever since joining a lacklustre Torino side back in 2015, since then he has always been that beacon of hope and shining light in very mediocre Torino squads.
Above all for Belotti is that he is a well-documented boyhood Milan fan, which – when looking at the passion and commitment shown by Tonali – is a vital characteristic and one that is progressively rarer in today's game.
Although he isn't quite the level of Giroud or of course Zlatan Ibrahimovic, he will provide much needed physical guarantees, as he possesses a very good injury record, something that Milan have been massively struggling with as of late.
He won't be that 'revolutionary' striker or blockbuster type forward that we can expect now especially with clear growth in the side. However, with Ibrahimovic's retirement drawing ever closer and the fact that he could potentially arrive either on a free in summer or for a nominal fee in January, this is an opportunity that Milan simply cannot miss.
Jason Denayer – Lyon
Another Ligue 1 player – a league that the Milan management are seemingly more and more invested in. Denayer is a very fast centre-back whose 'first team' breakthrough came later in his career with Lyon. The Belgian is only 26 years of age, showing that he many more good years left in the tank.
A player that is very dominant in the air even popping up with a fair few goals for a central defender, possessing 5 goals in Ligue 1, 2 of which have come in the 10 games he has played this season. Not only this, but he often features as a starter for the Belgian national team, especially with veterans Alderwiereld and Vertonghen clearly in the twilight of their careers.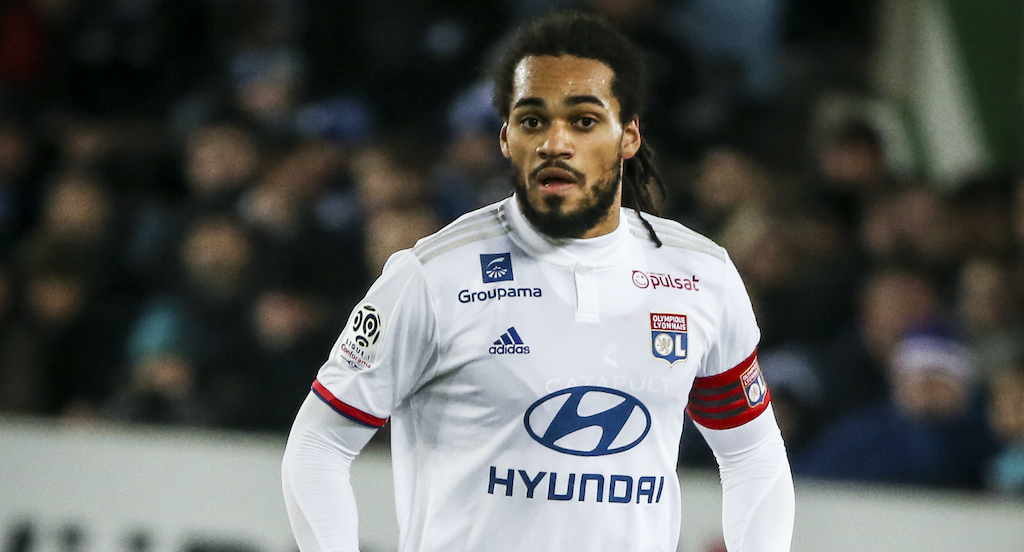 He currently has an actual market value of around €20m, and so a coup on a free transfer with the future of Romagnoli still in question could prove to be an under the radar type singing that would fill the gap of rotation centre backs very well.
Sardar Azmoun – Zenit
A striker who has been linked with Milan a few times recently, Azmoun is a tall and surprisingly fast player that possesses intelligent marksman qualities. The Iran international is an out-and-out centre-forward and has limited ability to deviate from his central position, but he works hard and does most of his best work inside the penalty box, something that both Zlatan and Giroud specialise in.
He is also only 26, meaning he lies in the perfect balance between experienced, but also has many more effective years ahead. Hailing from the top tier in Russia also means he should be able to be singed on relatively low wages.
He currently boasts a fantastic 7 goals and 4 assists in 11 games this season so far. Lastly, having a market value of €25m means that should Milan get him on a free and he performs well, this would be a great economic decision from the management.
Alexandre Lacazette – Arsenal
Another player that has had some recent murmurings in relation to the Milan attacking department, Lacazetta is an interesting profile that has not been a flop by any means with the Gunners, but most fans will say he should have done more since his arrival from Lyon especially since he cost a potential €60m.
However, when looking closer, he is actually one of Arsenal's more consistent performers during their very turbulent last few seasons. He possesses a very respectable 98 goal contributions in 178 games, this may not sound particularly Milan-worthy, but when considering our latest No.9's before Giroud, and how poor Arsenal have been during Lacazette's time at the North London club, those figures seem quite decent.
Lacazette has just turned 30 and would definitely not represent an option for the long-term future, but he still has a value of over €20m even with his contract expiring next summer. What is most interesting about him is that he is a sort of striker come facilitator with his fairly high assist numbers for centre-forward. He may need to take a fairly hefty pay cut to join the Rossoneri, however.
Boubacar Kamara – Marseille
Kamara has been heavily linked with Milan and is last on this list as a player that seems the most likely to join, as well as the best player to plug a Kessie-sized gap.
Despite still being only 21 years old, Kamara is already one of the more experienced heads in the ever-growing class of hugely talented young French midfielders gaining match experience and catching the eye on the European stage.
He has been with Olympique de Marseille – his local club – from the age of five and made his debut in the Coupe de la Ligue during the 2016-17 season against Sochaux in the round of 16. It is safe to say he is an incredibly experienced young player.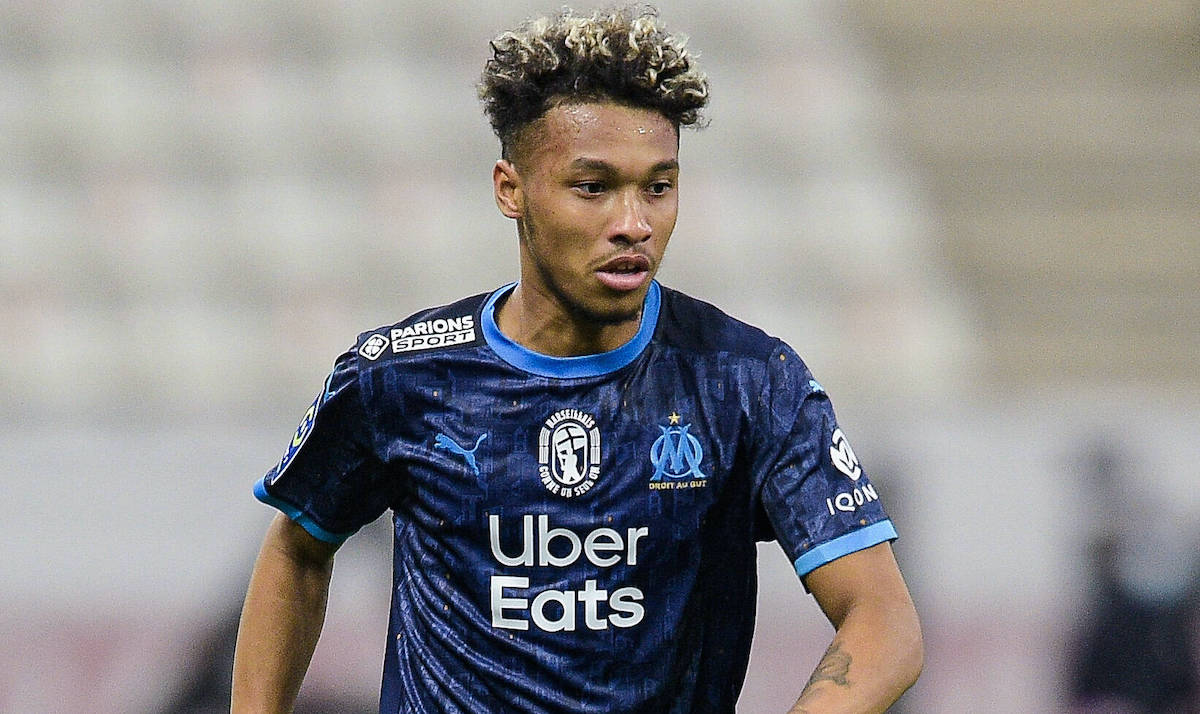 What stands out when watching Kamara is his awareness and positioning. He is constantly scanning his surroundings, ensuring he is aware of all possible dangers around him. This allows him to position himself well enough to cut vertical passing lanes into the opposition striker or advanced midfielder.
These strengths sound ever so much like our current 'destroyer' Kessie, who looks almost out the door at this point. There doesn't seem to be a better Kessie replacement on the market. Ultimately this player ticks all the 'Elliott boxes': he's young, he will be very affordable, he is from the French League (seemingly the management's favourite) and he fills a need.
Nicolas Nkoulou – Watford
It would be wrong not to include a couple of real 'wild card' options. Nkoulou is a very experienced centre-back and someone who has got some very valuable Serie A experience, having spent two seasons at Torino. Moreover, he is only 31, younger than the stalwart Simon Kjaer.
Nkoulou has excelled marshalling things at the back, and he's also flourished on the international scene, scoring a vital equaliser in the 2017 African Cup of Nations final for Cameroon as the Indomitable Lions went on to lift the title.
Not a flashy defender by any means, but most definitely a physical and effective one, he is currently plying his trade at Watford in the Premier League, with a contract expiring in June 2022.
Paulinho – unattached 
This is a bit of a left-field choice, but Paulinho could come in at any time as he is a free agent as we speak. He has been in the Chinese and Saudi leagues respectively for the last two seasons but he did have a very successful Barcelona loan in between his jaunt at Guangzhau Evergrande.
A Krunic-type player who can play basically anywhere in the midfield, he also knows what it takes to win, possessing the LaLiga and Copa del Rey titles from his time at Barcelona and many individual awards from the Chinese league, where he was clearly a cut above the rest.
---
READ MORE: Milan will have 'no issues' extending Pioli's deal – the salary raise he should get