AC Milan used additional runners and the space between the lines to help prise open the compact block used by Jose Mourinho's Roma on Friday night.
As our writer Rohit Rajeev points out, Mourinho's reluctance to push his defence up and the midfield being forced to press this created a space between the lined, which Reijnders and Loftus-Cheek occupied.
One change from last season was how the distances between the player especially in midfield were very short. This meant that Milan could play quick short passes to play out of the press, as seen in the diamond below.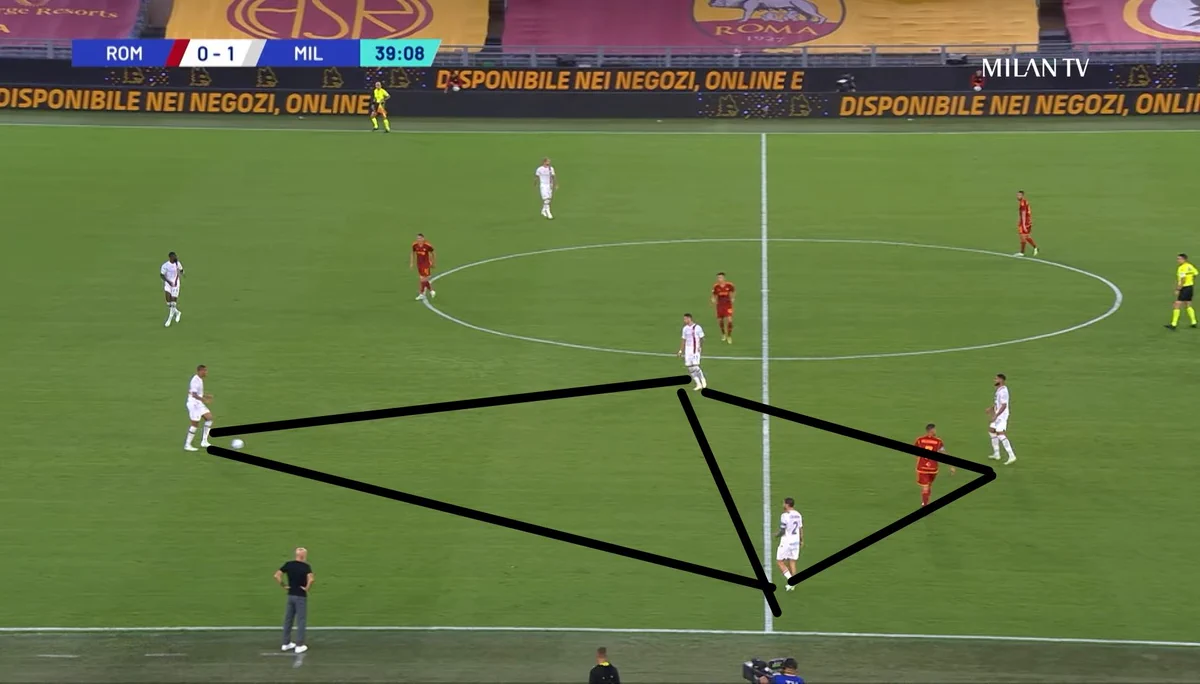 With quick movement of the ball, Milan were able to let Theo make runs outside of the passing sequences which is basically third-man runs.
This is something used a lot by coaches like Pep Guardiola and Thomas Tuchel. These runs need players making intelligent movements away from the action while the players on the ball spot the pass.
— Rohit Rajeev (@keralista_v2) September 3, 2023