AC Milan got just one point from their game against Udinese last night and although Inter failed to capitalise on the result, the Rossoneri still need to wake up. They certainly won't get the Scudetto by playing like this. 
It started well for Stefano Pioli's men as Rafael Leao gave them the lead quite early in the first half. However, they failed to make the most of the advantage and ended up being pinned back by Udinese, while creating very little when on the ball.
Udinese's equaliser should have been disallowed for handball, as all major outlets agree, but it's also clear that Milan didn't do enough. Down below are five things we learned from the game.
1. Attacking struggles
Today's edition of Gazzetta Dello Sport described the attacking situation quite well: when Leao fades, so does the entire Milan attack. The winger did really well to give them the lead but as he didn't have as much success as usual afterwards, Milan created very little.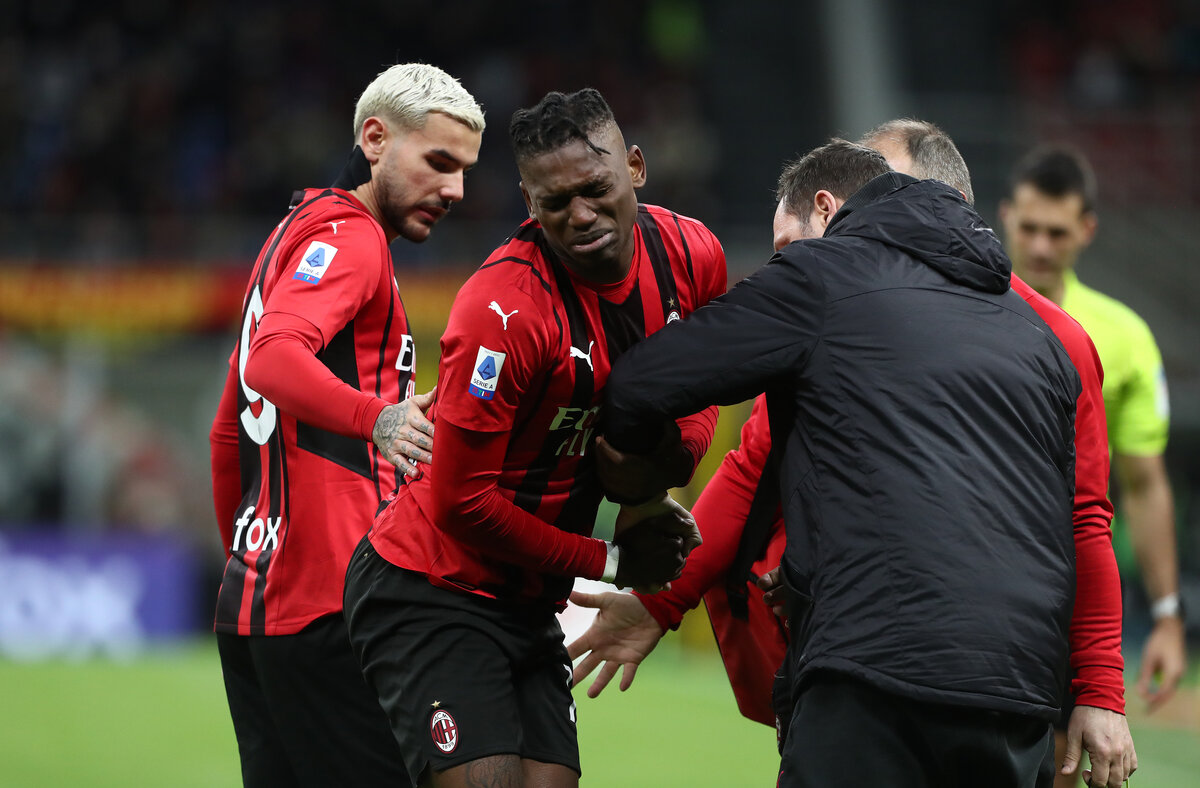 Olivier Giroud won a few aerial duels and was useful at the start of the first half, but he also didn't really get any chances. Having started so many games, playing them from start to finish, it's clear that he's tired and something else needs to happen to get the Rossoneri's attack going.
2. Form against bottom-half teams
Milan have been especially poor against bottom-half teams in Serie A this season, as evidenced once again last night. Udinese are a tough team to break down, that should be clarified, but after getting the opener a lot more was to be expected from the Rossoneri.
Instead, they sat back and allowed the away side to get back into the game. They didn't kill the game off and to be frank, they didn't really have any chances to kill the game. This season, they have dropped 12 points to bottom-half teams and it's becoming a big issue for Pioli's men.
3. Officiating mistakes piling up
Before starting this point, it should be stated that Milan have themselves to blame for the draw last night. They simply weren't good enough but, having said that, they didn't get any help from the referee in charge.
The inexperienced referee, Matteo Marchetti, didn't officiate the game that well and missed a clear advantage for Milan, for example (read here). As for the handball, though, he perhaps shouldn't be blamed but rather the VAR referee Marco Guida, who decided it wasn't a handball.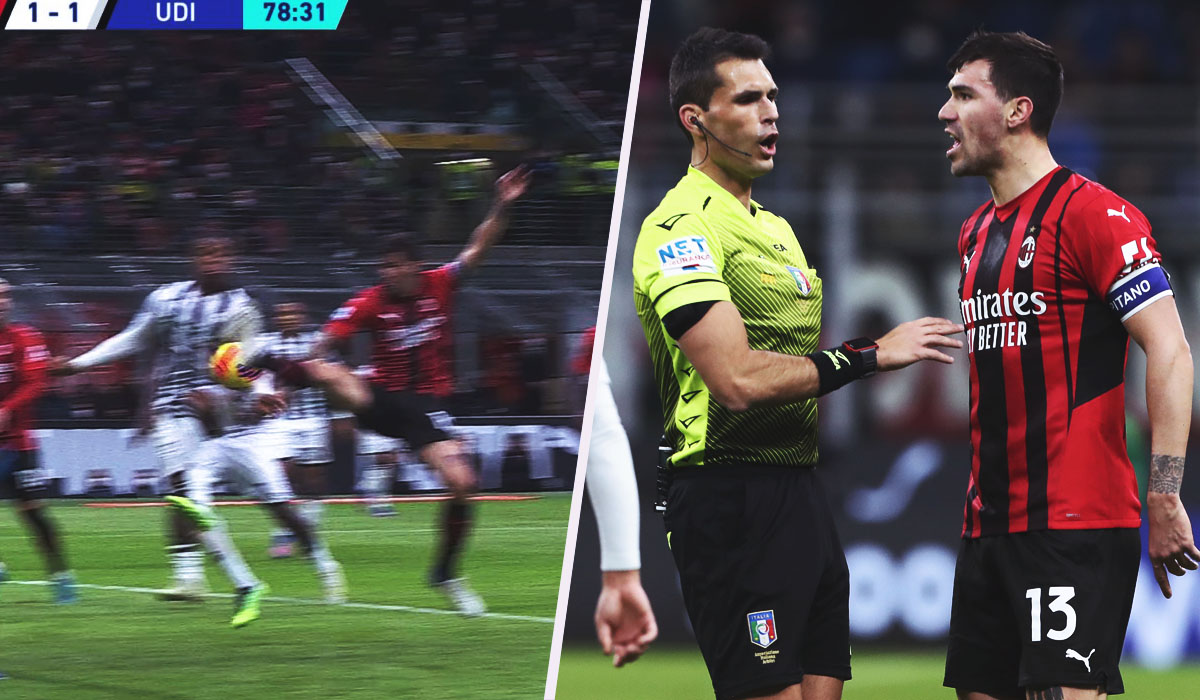 Either way, the mistakes are piling up from the referees and Milan are increasingly frustrated with this. So much that Paolo Maldini said the following after the game: "VAR, used like this, hurts as it isn't the first time [for us]. The handball is an obvious mistake. One more thing, we cannot always have a rookie referee at San Siro. It's not easy to referee here".
4. Is the Scudetto unrealistic?
One wonders if Milan really have what it takes to win the Scudetto this season, in light of the recent results. Only time will tell, of course, but the general consensus among the fans lately has been that the Rossoneri still need something extra to make it. And the lack of January reinforcements strengthened that narrative.
On the other hand, the fact that the other top teams have dropped points recently as well de facto puts Milan in the Scudetto race. Everything will depend on the response to these two draws and especially the outcome of the game against Napoli next week (as well as the Coppa Italia derby, which could boost confidence).
5. Milan miss Ibrahimovic and Kjaer
In such a tough period, when nothing seems to go their way, Milan could have used the experience of Zlatan Ibrahimovic and Simon Kjaer on the pitch. They have been without the Dane for quite some time now but Ibra has been in and out, though most recently out.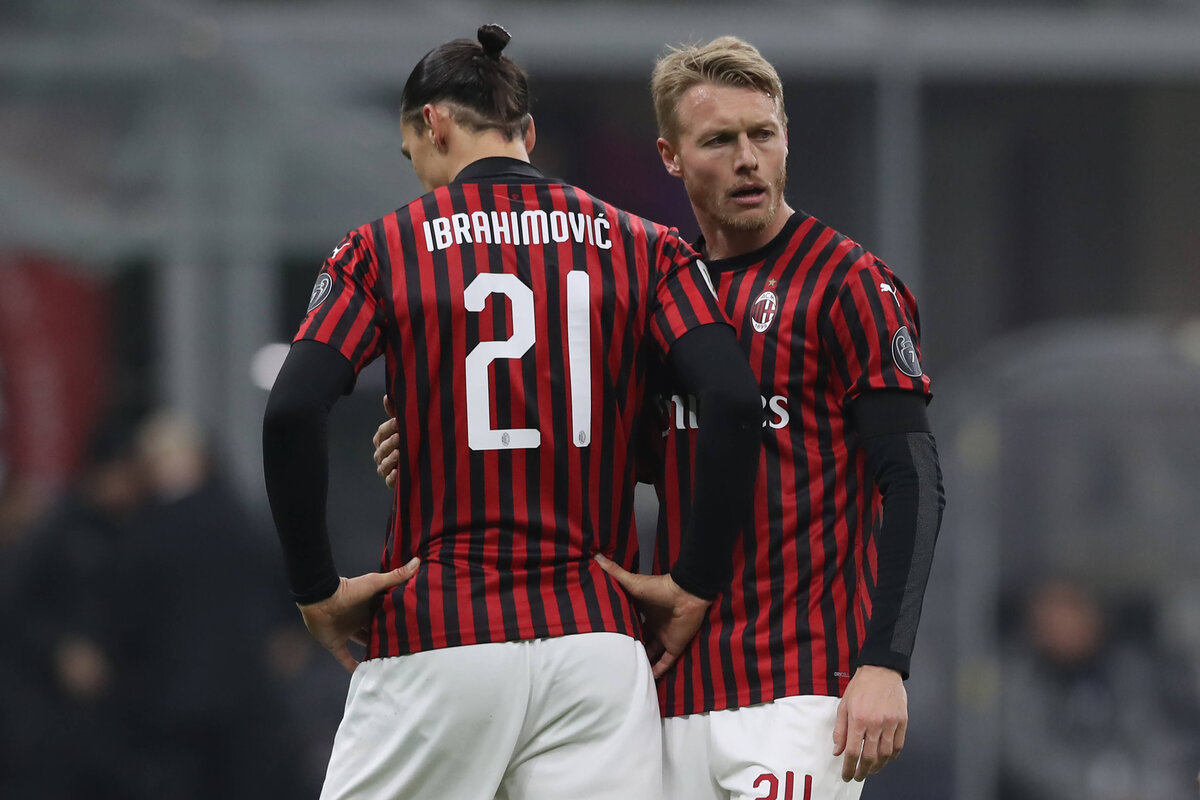 To be without one is possible, and to an extent to be without both, but the recent results have proved that the young Rossoneri squad are lacking guidance on the pitch. When tactics don't seem to work, turning to a player like Ibrahimovic or Kjaer perhaps would have helped the youngsters.
It's a matter that's tough to assess by numbers, as Milan's average points per game is better without Ibrahimovic. On the other hand, their goalscoring has suffered since he was sidelined.
---
READ MORE: Pressure mounts on Pioli as Milan have dropped 12 points against bottom-half teams