The phrase 'Year Zero' is one which commonly gets used in football, but there seems to be no club for which it is more fitting than AC Milan.
If the definition of insanity is doing the same thing over and over again and expecting a different result, then Milan should be in a straitjacket, confined to padded walls and made to rewatch old clips of the glory days to show how a football club should be run.
The Rossoneri are about to hit the reset button for the ninth time in the last five years. Eight managers have walked through the gates at Milanello since Max Allegri was sacked in 2014.
It is a sad – albeit metaphorical – graveyard. Clarence Seedorf came in after Allegri's firing in the January, implemented an exciting 4-2-3-1 system, but was sent on his way at the end of the season.
Another club legend in Filippo Inzaghi then stepped up and – despite a red-hot start – Milan finished 10th and he was sacked.
Sinisa Mihajlovic took the reigns in 2015-16 and he didn't even survive the season after experimenting with a number of different systems, with then-academy coach Cristian Brocchi taking over from him until the end of the campaign.
Vincenzo Montella arrived in June 2016 and he did actually last longer than a season, winning the club's first major honour since 2011 in the process before being sacked in November 2017.
Then came another club icon in former midfielder Gennaro Gattuso. A volatile personality who inherited equally rocky circumstances, 'Rino' somehow managed to stabilise the ship overall, and led Milan to a fifth-placed finish last season – just one point off the top four and a return to the Champions League.
You'd think the club would then reward him for his impressive work and allow him to build, but this is Milan. Gattuso was forced out of the door in May and Marco Giampaolo arrived from Sampdoria to replace him.
Just 111 days and seven league games later, the coach's office is empty once again. Another headstone added to the graveyard, which at this point is merely a receipt of incompetence.
#ACMilan have had eight managers since Max Allegri was sacked in 2014.

– 2014: Clarence Seedorf
– 2014-15: Filippo Inzaghi
– 2015-16: Sinisa Mihajlovic
– 2016: Cristian Brocchi
– 2016-17: Vincenzo Montella
– 2017-19: Gennaro Gattuso
– 2019: Marco Giampaolo

🔴⚫️ pic.twitter.com/L2Fxy4oOog

— MilanData📊 (@acmilandata) October 8, 2019
Perhaps then it isn't the managers which are the problem, but rather the rot is set in higher up and is seeping down?
The most stable and successful period in the club's history came under Silvio Berlusconi where – from 1986 to 2017 – the Italian politician and 'personality' transformed the club from a struggling empty vessel into a global superpower.
Milan won 28 major trophies under Berlusconi's tenure, including three European Cups/Champions Leagues and eight league titles.
Silvio brought the biggest names to Milan, the best players, the best coaches: there was really nothing out of reach for his boyhood club, and that was reflected on and off the pitch.
However, things turned sour towards the end of his tenure, which was in large part down to a lack of investment and a difficulty in finding the right buyer to sell the club to.
After months of eventually fruitless links with a mysterious Thai businessman called Bee Taechaubol up stepped Yonghong Li, and equally ambiguous figure who had a number of business ventures in China.
Yonghong acquired the club from Berlusconi in 2017 using a series of loans from American hedge fund Elliott Management, and investment soon followed.
Dynamic duo Massimiliano Mirabelli and Marco Fassone were brought in to be sporting director and CEO respectively, taking the place of Berlusconi's right-hand man Adriano Galliani.
Milan spent well over €150million that summer on the likes of Leonardo Bonucci, Andre Silva, Hakan Calhanoglu and Ricardo Rodriguez – and at last fans felt like the right steps were being taken after years in the doldrums.
Except a year later it turned out Yonghong couldn't repay those debts, and Elliott Management seized control of the club. More chaos, more uncertainty, more overhaul.
Elliott though went about things in a streamlined, more sustainable fashion; adhering to Financial Fair Play regulations while at the same time ensuring money was made available for the right reinforcements.
The recruitment strategy was different: rather than going for experienced players with a shorter shelf life, Elliott wanted to invest in talented young players to achieve potential capital gains on the balance sheet down the line.
This summer, they spent €7m on Rade Krunic, €16m on Ismael Bennacer, €20m on Theo Hernandez, €30m on Rafael Leao, €11m on Leo Duarte plus the €5m cost for the two-year loan for Ante Rebic. The oldest player in that group is 25.
It is also worth noting that the American fund have made no secret of their desire to sell Milan in the future. They are not in the business of running football clubs – which perhaps should be a worry in itself – and see this purely as a quick investment, quick profit type situation.
To help with that, Paolo Maldini and Zvonomir Boban were brought back to the club this summer after years of criticising its mismanagement from afar, and this is where the story comes full circle.
There's an old Polish proverb which applies perfectly to Milan: 'Nie mój cyrk, nie moje małpy', which literally means 'Not my monkey, not my circus'.
Everyone – including and especially Boban and Maldini – have had their say from the outside on the things that the club is doing wrong. Now they're working in the same vacuum, they've realised it isn't so easy.
The blame starts with Maldini who – after an unceremonious exit from the club as a player (he was jeered by the Curva Sud in his final ever appearance) – decided to return and try sort the mess out.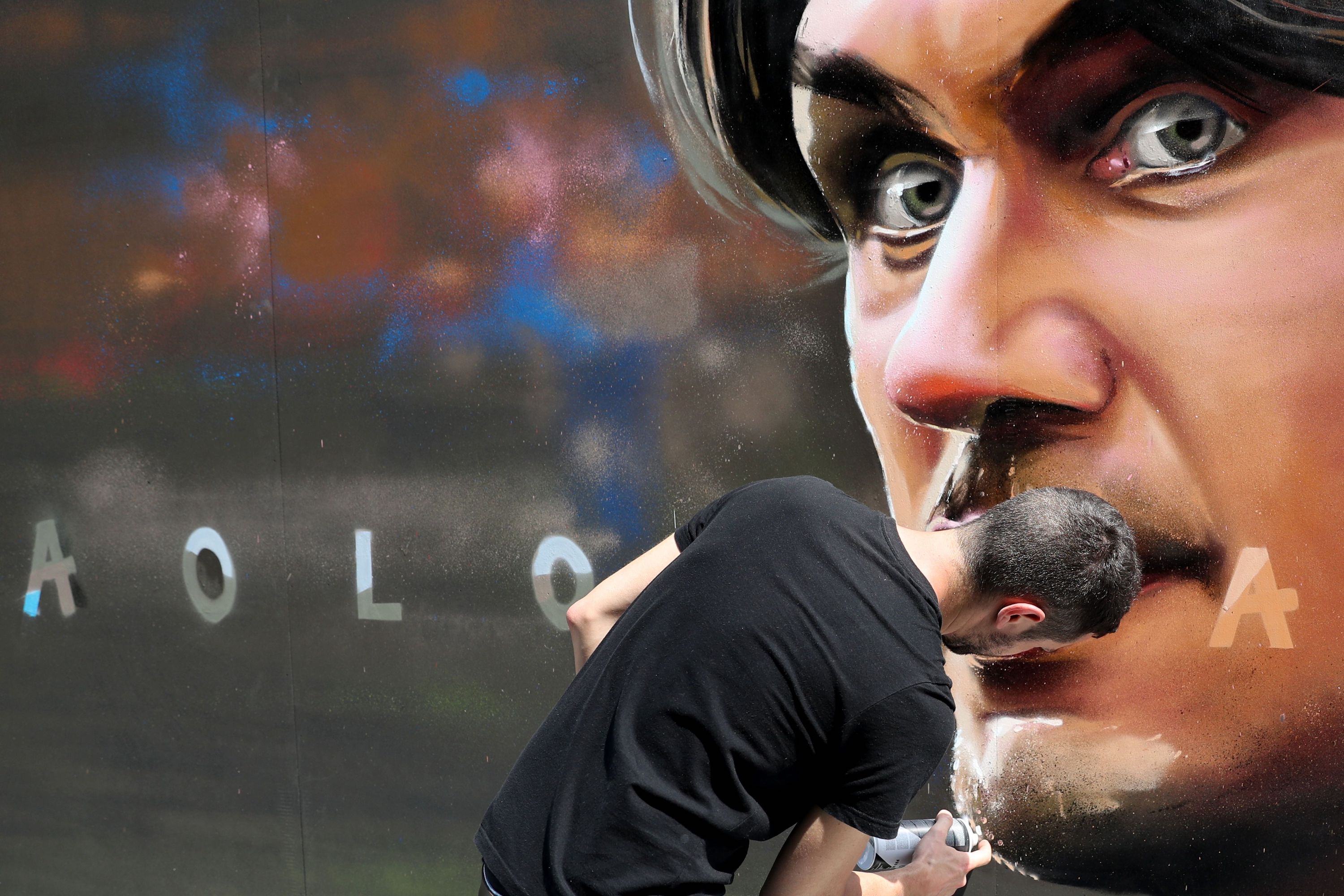 His first big idea as technical director was to 'poach' Giampaolo from Sampdoria (they didn't exactly put up much of a fight); a manager that was supposed to bring a clear vision, identity and style of play.
It didn't arrive. Giampaolo struggled from the first minute and didn't have the charisma to make people believe he deserved more time, and as such Maldini must fall on his sword in that respect.
Signs of infighting then emerged. Boban decided to pick both the best and the worst moment to speak out and declare that while the management want to succeed now, owners Elliott have 'a different dream'.
Not to worry, as serial top-four finisher Luciano Spalletti is available and wants to join the club. During spells with Roma and Inter, the 60-year-old has finished outside of the top four just once in nine seasons.
Spalletti looked to be set to take over having agreed a three-year deal, and all that needed resolving was his contract situation with his last club Inter – where he is still under contract until 2021.
Rumours then emerged that difficulties had arisen in finding a severance agreement between the two parties. Inter owed Spalletti and his staff €15m over the next two years though, so surely a compromise would have been reached on Spalletti's €5m up front demands.
Rather than waiting to see how that turned out and getting the coach they really wanted, Milan turned to Stefano Pioli.
By contract, Pioli is a coach who had made the top three once in his 16-year career, has a win rate 37.08% across that span and has an average tenure of 1.07 years at his previous clubs.
His best finish in the last three seasons is seventh, Milan's target is to finish fourth. If Maldini and Boban took a gamble with the first appointment, then this is akin to going bungee jumping with the cord half frayed.
📊 Stefano Pioli's record as a head coach in @SerieA:

🔘 310 Games
✅ 109 Wins
🤝 89 Draws
❌ 112 Defeats

😕🔴⚫️ pic.twitter.com/DT4Abq5AWR

— MilanData📊 (@acmilandata) October 8, 2019
Fans have not taken to the news well, and it has been so badly received that #PioliOut even reached the number one trend in Italy on Twitter, and a fan launched into an expletive protest outside the club's headquarters.
All this, by the way, is while the blue half of the city are showing exactly how a club should be run. They went out and got their number one managerial target and they have invested big money in the summer window, but on players that have so far repaid it and will sell tickets.
They look about half a decade ahead of the Diavolo at the moment, unthinkable considering Pioli was at the helm there just two years ago.
It feels like mutiny, and the fans feel betrayed. It is a decision that on the face of things defies all logic. Why not learn from previous mistakes and go for the man who is proven to achieve the desired objectives?
Although there are a couple of tentative positives to hiring Pioli (cost-based, mostly), it already appears as though the wave of criticism towards those in power at the club have reached tsunami-like proportions.
No blame can be attached to Pioli here, either. He is obviously going to take a job that he is very much under-qualified for, and one where he can seemingly do no worse than his predecessor. As for transforming critics into fans though, that remains another battle entirely.
It isn't impossible, though. Pioli has been credited for doing a great job at Lazio and leading them to their highest finish since the turn of the millennium, and stabilising a very rocky Inter side post Frank de Boer – before it all fell apart and he was sacked before the end of the season.
Arguably his biggest achievement was bringing together Fiorentina as a football club following the tragic death of captain Davide Astori, something he will never be given proper credit for.
However, football is cut-throat and there is little room for sentimentality. There is no question: Milan have made the wrong appointment yet again, and we can say that with confidence before a ball has even been kicked under his tenure.
The difference this time though, as with Giampaolo, is that arguable the club's most famous player is the one to blame. And if you can't trust him, who can you really trust?
---
READ MORE: Predicting Milan's starting XI under Pioli – Biglia, Paqueta, Rebic to star