Ahead of Milan's Europa League group stage clash against Greek giants AEK, coach Vincenzo Montella addressed the media in Milanello alongside striker Patrick Cutrone.
Beginning with the elephant in the room, the manager addressed questions regarding the derby loss to cross-town rivals Internazionale on Sunday night.
"We played really well in the second half, with 70% ball possession and 10 shots on goal." Montella began, using statistics to frame his side's performance.
"But in the first 45 minutes, we conceded only one shot on goal and we had one as well through Borini. So, I didn't see this great difference between the two sides."
Despite the defeat, Montella remains cautiously optimistic about the future of his team.
"I am convinced that over these last games and through the defeats as well, the team is improving. Against Roma and Inter we deserved more. Had we drawn we would be in a different situation. I am working to understand which is the right 'outfit' for this team.
Turning to questions on tomorrow's Europa League tie against AEK, Montella stressed that it was an 'important opportunity' to seal a first place finishing in Milan's Europa League group.
"It's important to keep up the good work in Europa League. AEK Athens play dynamic football; they can adapt to the opponents and can play in a three or four-man defence. It's a team made up of pacey players and they have the second-most number of shots on target. We have to interpret the game the right way.
"Europe is AC Milan's home and we are happy with how we have done so far. We would like to do this well also in Serie A. But I want to highlight how well we have done in this competition.
Moving on to tactical decisions, Montella was asked about the starting XI, to which he replied that he will make a few chances in the line-up, though he added that he wanted to be "consistent as possible" with the starting XI.
On improvements that the Milan team needed to work on, especially after three consecutive league defeats, Montella simply said: "We need to improve off the ball because we don't concede that much but despite this, we concede too many goals. Defensively we have to improve our positioning as a team and need to avoid mistakes from the individuals.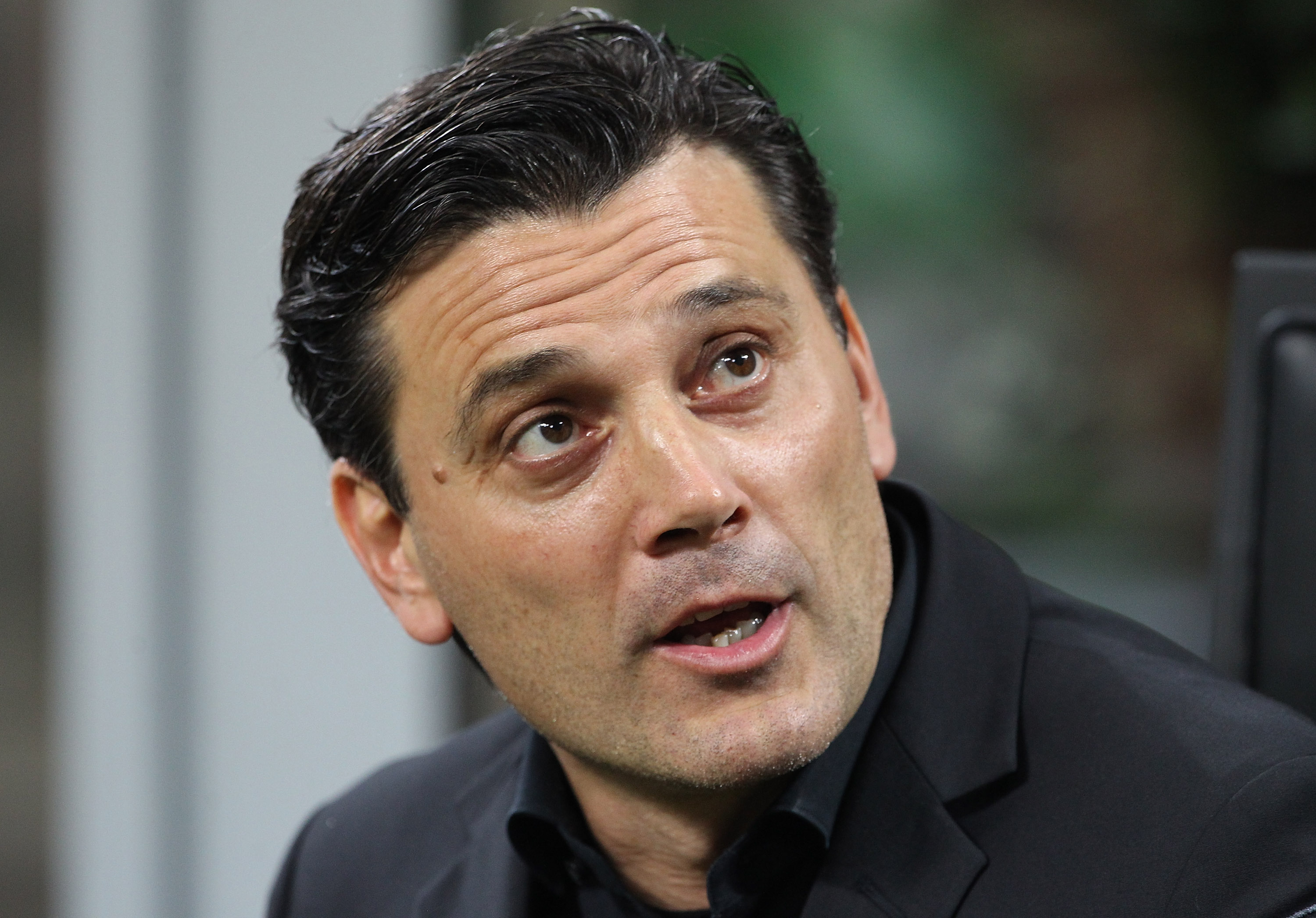 "Changes in the system of play? I will make a few adjustments but I think the team in the last two matches did really well. I think it was hard to play better than this with ten new players.
Turning to the player alongside himself, Montella quipped that Patrick Cutrone has "improved a lot", and that it was "really pleasing for myself [Montella] and the management" that they decided to keep the young striker.
As for under fire captain Leonardo Bonucci, Montella simply said: "He's paying for every single mistake we make in the match. But he's improving."