Vincenzo Montella urged AC Milan to "calm down" despite conceding a controversial 95th minute penalty as Juventus snatched a 2-1 win.
The Rossoneri were rightly furious with Davide Massa for awarding the late spot kick for handball on Mattia De Sciglio, an incident which upon replay was not a penalty.
Gianluigi Donnarumma showed his anger walking off the pitch, shouting: "It's not possible, it's always them," while Montella had to stop Carlos Bacca confronting Massa.
"Everyone has their interpretation and I want to apologise for the situation at the end, as that is unforgivable," Montella told Mediaset Premium.
"Massa told me he took the responsibility of giving the penalty. I am told he was far away and couldn't have seen it. I prefer not to talk about referees, even if on days like this it becomes difficult!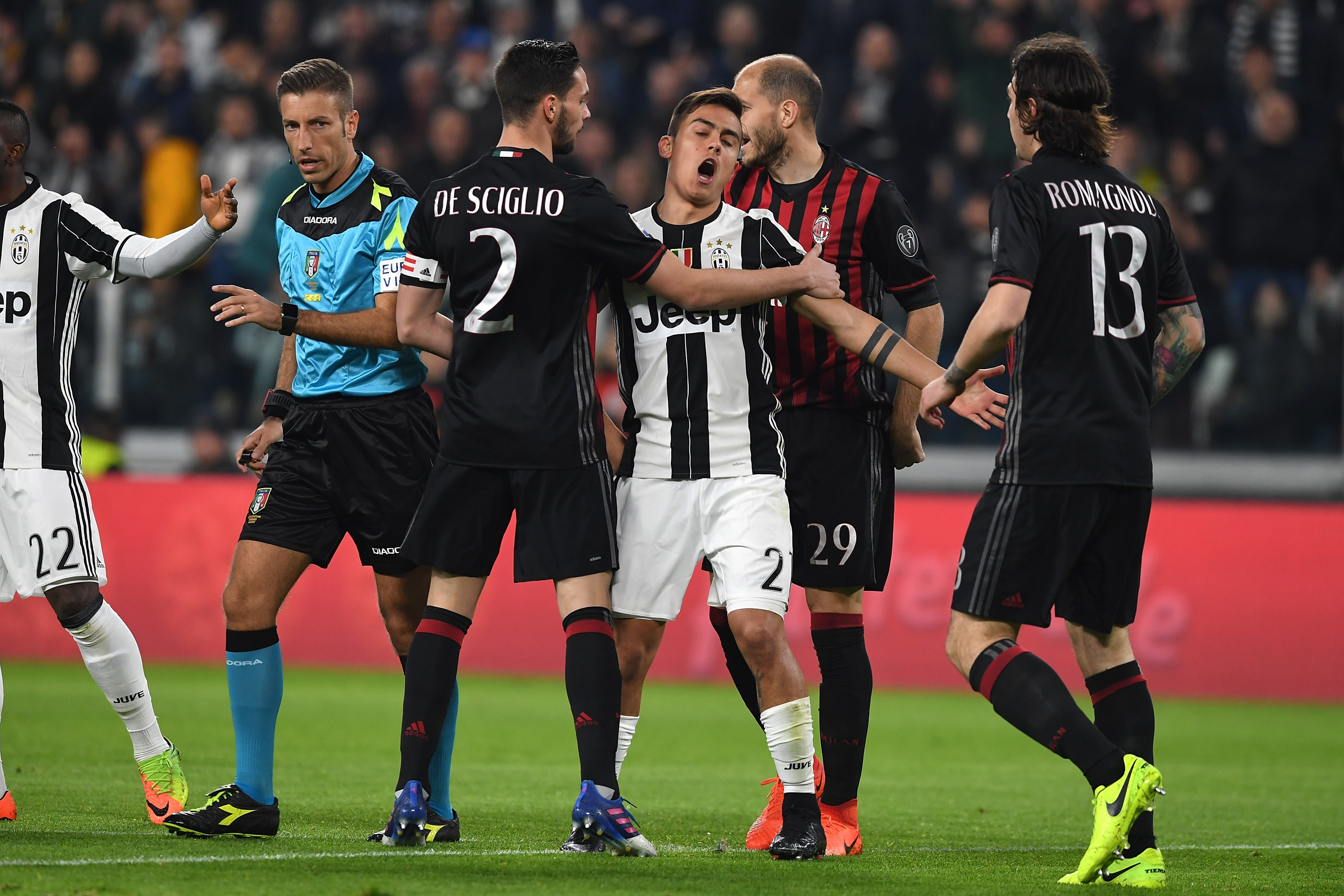 "Complaining doesn't get you anywhere. It's pointless. We have to focus, stay calm and accept that referees do make mistakes. We can only hope that the errors go in our favour…
"I don't want to talk about referees. The officials always told us there is no such thing as compensation and therefore I don't even want to see the Zapata incident, because it's irrelevant.
"One also has to say there is a big difference between a penalty 10 minutes in and one at the 95th minute. What I want to do is talk about football and keep everything calm.
"We had the chances to take the lead and a victory in an arena like this would've opened up a very different scenario for us. Nonetheless, the performanceboosts our confidence and our faith in ourselves. We are still in the running for Europe.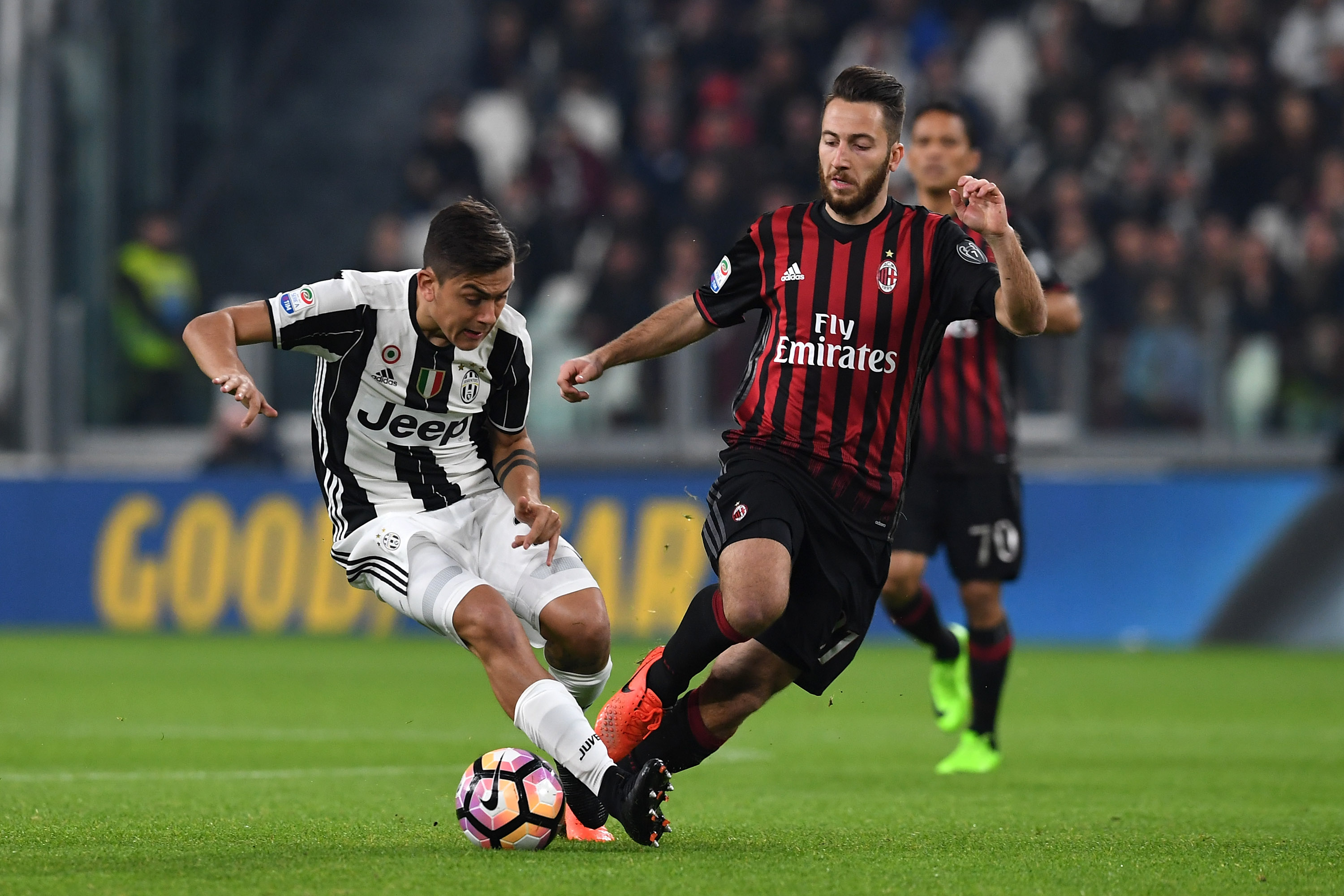 "In order to leave here unbeaten, you also need a bit of luck and Gigio Donnarumma had that on a couple of occasions. In a few moments I got the feeling we could win this, as Juve were opening up and we were very dangerous on the counter, but we didn't take our chances.
"We could be here talking about a very different game, but never mind. That's football.
"Bacca scored a goal and went off because he was not 100 per cent fit, but Ocampos can play in that role and be a valuable extra alternative.
"Why are we so far behind? Because Juve always win and we don't. Because they have a very, very big squad and the kind of mentality that comes with being accustomed to winning. We are working on it and hope to grow."
Quotes via Football Italia