Earlier today, Milan slumped to their third consecutive Serie A defeat and fourth including the Coppa Italia, after Luis Muriel converted a penalty for the only goal of the game. 
Milan are in the worst form of the season, and manager Vincenzo Montella sees it only as "It's a crisis of results, certainly, but we must try to remain calm."
"Numbers speak for themselves. We can say the only thing missing was the goal. The team has improved a lot. The boys created lots of chances, they moved the ball around quickly, we only didn't manage to find the goal."
Today, Milan where hampered with injuries forcing Kucka to right back, and Romagnoli to left back.
"We played a really good match, despite having lots of players out."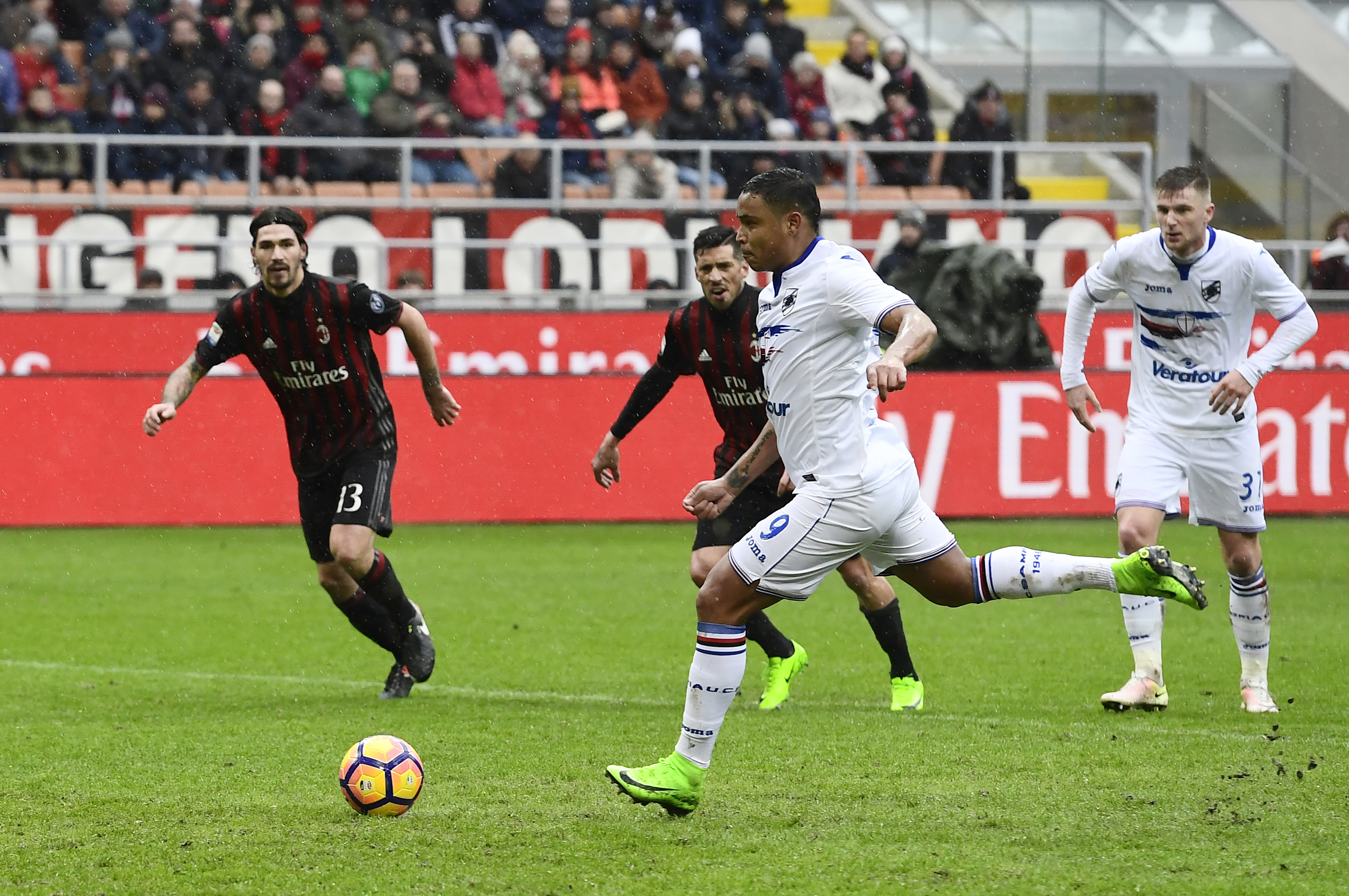 Sampdoria's Luis Muriel scored off a penalty for the visitors. That was one of their few ventures into the Rossoneri half, who didn't have much to do defensively. 
"Samp was rarely dangerous. Unfortunately, this series of events is going against us, but we mustn't lose our confidence and continue working".
Coach Montella then had a comment on Milan's goal drought: "Everybody has to improve, including the forwards. We must continue to think positive because goals will come. What's more important is that everyone here shows their dedication".