Vincenzo Montella admitted he is proud of his side after they secured Europa League qualification on Sunday.
It took 69 minutes to break the deadlock, but Gerard Deulofeu's strike paved the way for an eventual 3-0 victory.
The win means Montella has brought European football back to Milan in his first season after a three-season absence.
"I am very satisfied. We have achieved all the goals from the start of the year," the former Fiorentina boss said after the game.
"The priority was to get into Europe and we have managed it. It's a shame about the Coppa Italia, where we lost to Juventus.
"I am happy and thank everyone. The fans too, who were behind the team.
"I have a little bit of experience in the Europa League. We will sit around the table and make decisions with calm," he added in when asked of his summer transfer targets.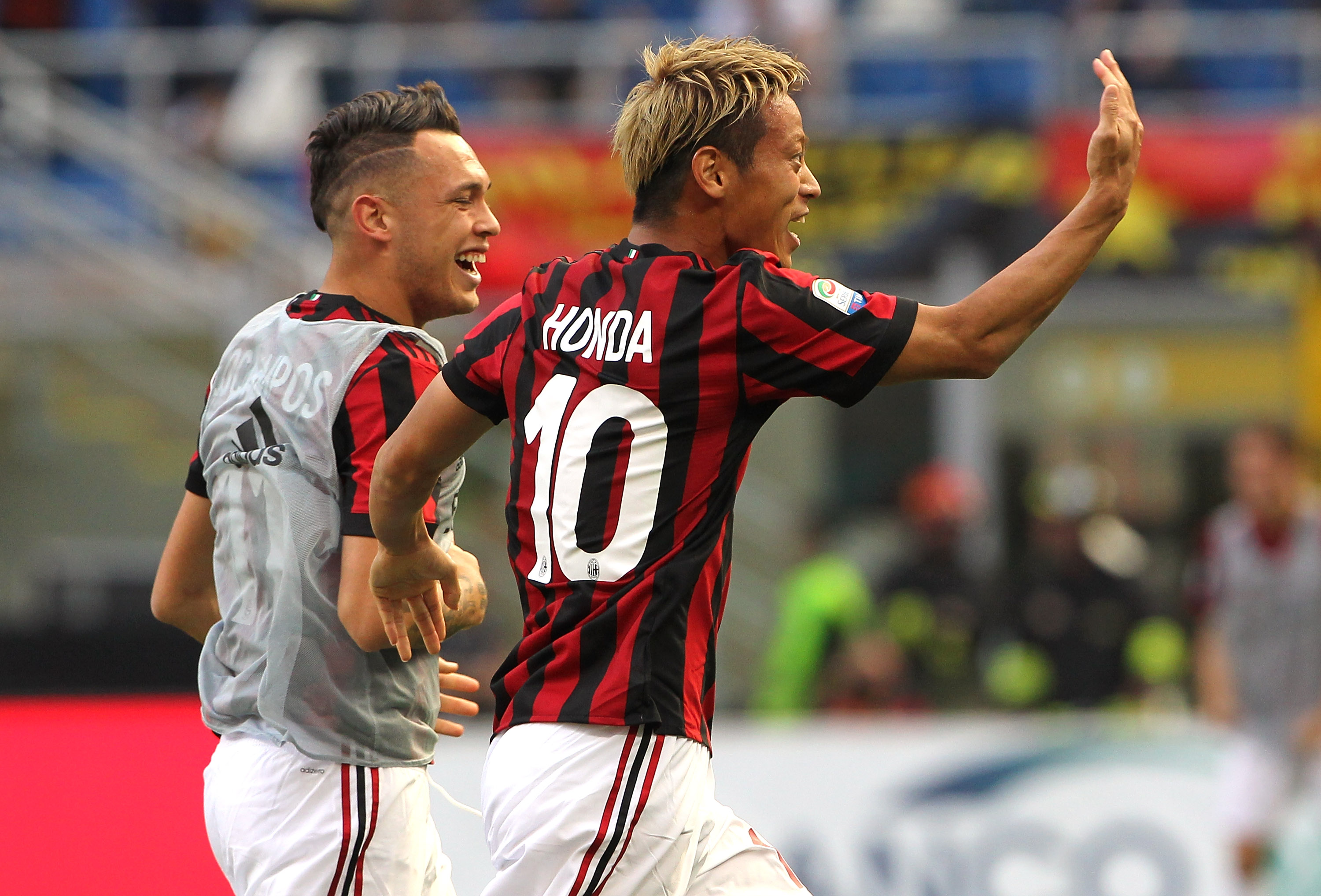 As well as achieving European qualification, Milan also won the Supercoppa Italiana against Juventus just before Christmas.
"It was a special victory against a team of invincibles. It was a great satisfaction. Juve are becoming a bit boring because they win all the time. Let's see whether we manage to change that.
"It's a group with desire and excitement. I am proud of what these boys have done. 
"Milan must have great ambitions. It will be difficult to change things, there are also great teams like Napoli and Roma.
"As a Coach it is a source of pride to see a team always together. We have always maintained a good balance."
Montella also said it was satisfying to know the Rossoneri will definitely finish above rivals Inter.
"It makes you happy, but I hadn't thought about that until now."