Vincenzo Montella has some answers demanded by the Rossoneri fans after yet another failure. He spoke to Premium and Sky Sports after Milan's 0-2 defeat against AS Roma on Sunday, here's what he had to say:
On the trust of the club: "I was more worried after the Sampdoria game because I could not give an explanation. Today the guys have to be satisfied with the spirit, we played against Roma. Even with 10 men, we did not look disoriented. We are on the right track," Montella said to PremiumSport. 
On Borini: "Today I find it hard to find a Rossonero who does not think he's a good player. Borini's spirit was important. Roma is a great team, last year we finished more than 20 points behind of them, meanwhile today we played with the same quality as them."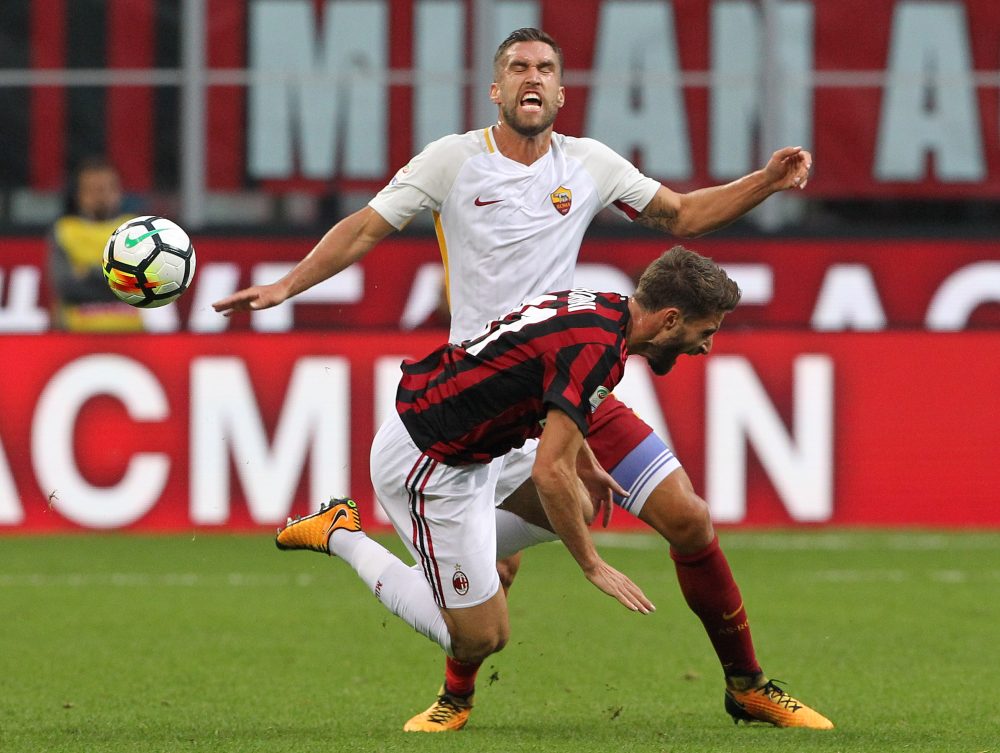 On the team: "Today we played like I would like us to play. Unfortunately, we didn't score even if we were close to doing so. If deviation had changed, we would be talking about another game. The spirit is the right one, I no longer see the uphill road as I did before."
On so many summer signings: "It was made a clear choice to create a quality team. Our hope is that these players can grow and become a legacy of this organization."
On the defensive phase: "In the possession phase we had a nice harmony. I'm satisfied, then obviously there are so many small mistakes in a game of football. That's the way football is, Dzeko's goal was also lucky because the shot would probably go out if it hadn't been deflected."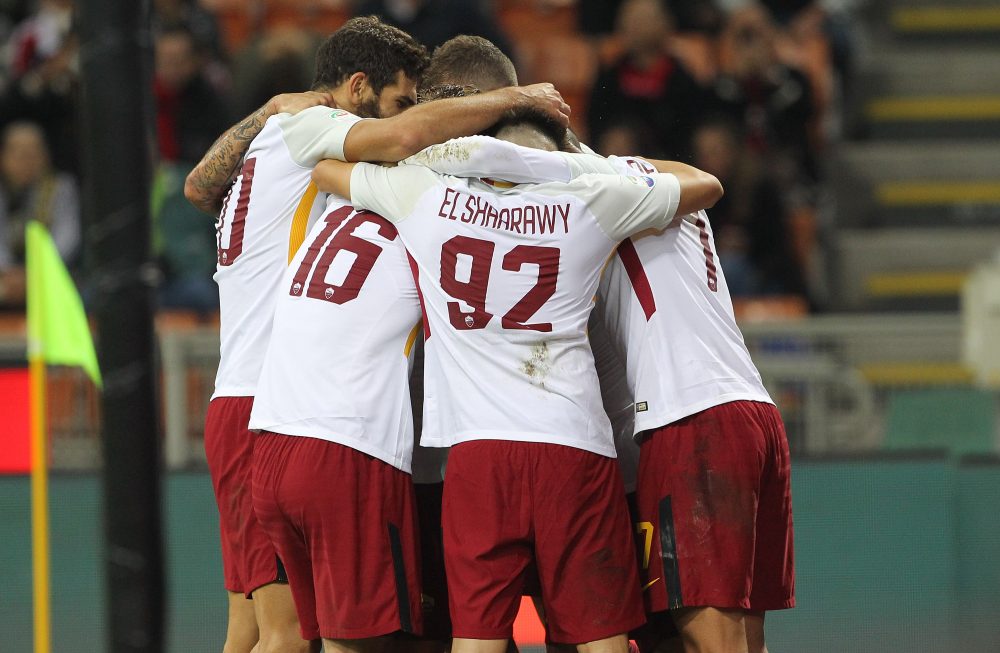 On the future: "I'm not worried, it's still early in the season. We can retrieve it in the standings. Great teams can recover."
On the game: "I'm reasonably satisfied with the performance, on the field we have shown that it's becoming a direct confrontation, we played as good as they did.
"It was our best game in terms of aggression, then there was this period where Dzeko was lucky, I'm satisfied with what I saw on the pitch. I'm sorry, and I will not sleep tonight because we lost and I'm even more sorry for our audience who applauded us in the end," Montella said to Sky Sport. 
On the team's confidence: "In addition to the ideas and harmony of play I saw a new spirit, Milan, a team spirit. We wanted to win, but we didn't succeed with that. The club is very balanced in evaluating and judging what the team is doing. Critics and exaggerations must be accepted, as it's part of the risk's craft."
On his current situation: "I know the risks of the job, we have had highs and lows even foreseeable, I'm not worried."