Coach Vicenzo Montella and his team arrived in Guangzhou for their pre-season tour. The Italian tactician had the opportunity to give his thoughts on Milan's mercato during the first press conference.
"The club is doing an extraordinary job on the transfer market, bringing in both experienced and young players," the Coach began.
"Many are arriving from other Leagues, so will need a little time to adapt, but I am confident. In all honesty, I don't feel the pressure that much. It's easier for me to train strong players.
"It's true, we made many changes by following a logical path, but it'll take calm and patience to create a solid group. There are teams in Serie A who are already formed, like Juventus, Napoli and Roma. I consider them to be the favourites."
When talking about the team's biggest signing yet, Leonardo Bonucci, arriving from Juventus for €42m, Montella had nothing but good words for the Italian defender and admits it is a "dream" to coach him.
"He is a world class player. In terms of technique, I think he and Sergio Ramos are the best centre-backs in the world. It's a dream for me to work with Bonucci, so I thank directors Massimiliano Mirabelli and Marco Fassone."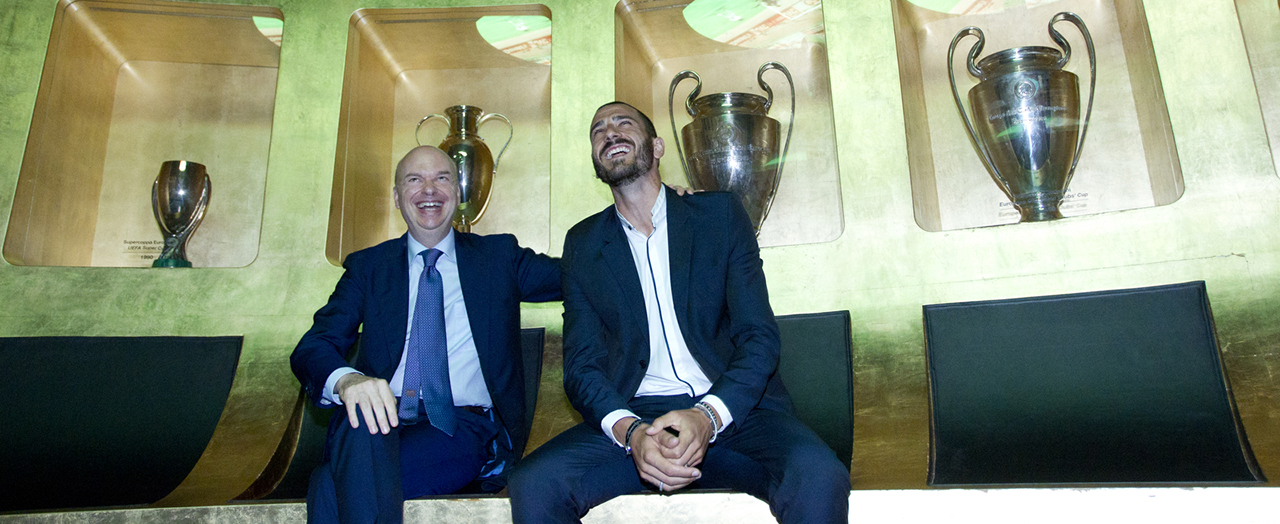 It was also reported that Bonucci would be given the captain armband right away, something the coach neither denied nor confirmed.
"In my mind there are several captains, but I will exchange ideas with the club on this issue," Montella said.
"Our objective is to get into the Champions League. I repeat, we need to become a team quickly and the lads I've got to know so far have already put their qualities at the disposal of the group. Certainly the arrival of Bonucci and Biglia allow us to approach the season with even more belief.
"Hakan Calhanoglu is a creative player who can take on various different roles: out wide to cut in, within a three-man midfield or as a trequartista. We'll see."
Coach Montella is working on building a solid group quickly as they prepare to face CSU Craiova on July 27 in their Europa League preliminary round.
"The fact we are playing the first leg away from home is not an optimal situation. We'll have to work out the form of the team and present the best possible line-up."