Vincenzo Montella insists his AC Milan side are "on the right track" despite a 2-1 Coppa Italia quarter-final loss to Juventus.
The Rossoneri found themselves 2-0 down in the early stages for the third straight game after goals from Paolo Dybala and Miralem Pjanic.
Carlos Bacca's sensational volley halved the deficit early in the second half, but a minute later Manuel Locatelli was sent off.
"The opponents pushed hard, they did well to take two chances with their quality," Montella told the press after the game.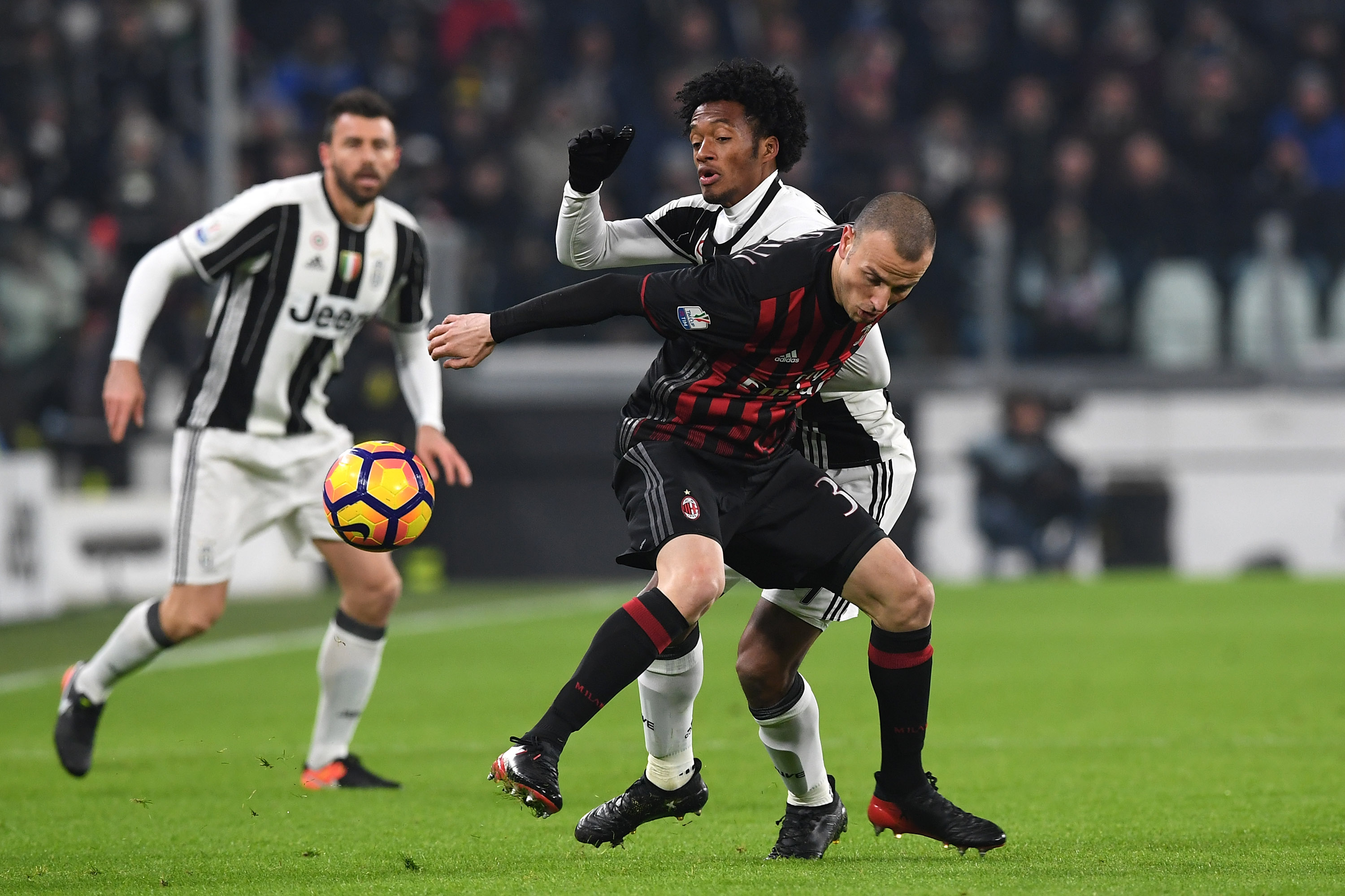 "We were slow in the first half and kept a lot of possession because they allowed us to while sitting back, not giving us any spaces to break into.
"If we played every game the way we do the last half-hour, we'd win a lot more often.
"We have shown many times that our strength is we don't give in. I am satisfied with the lads, we're on the right track and laying the foundations at the start of this project.
"Obviously we're not at Juve's level yet, but we are on the right track. I don't think we got the wrong approach this time, but Juventus started very strong indeed, so it's not quite the same as other games."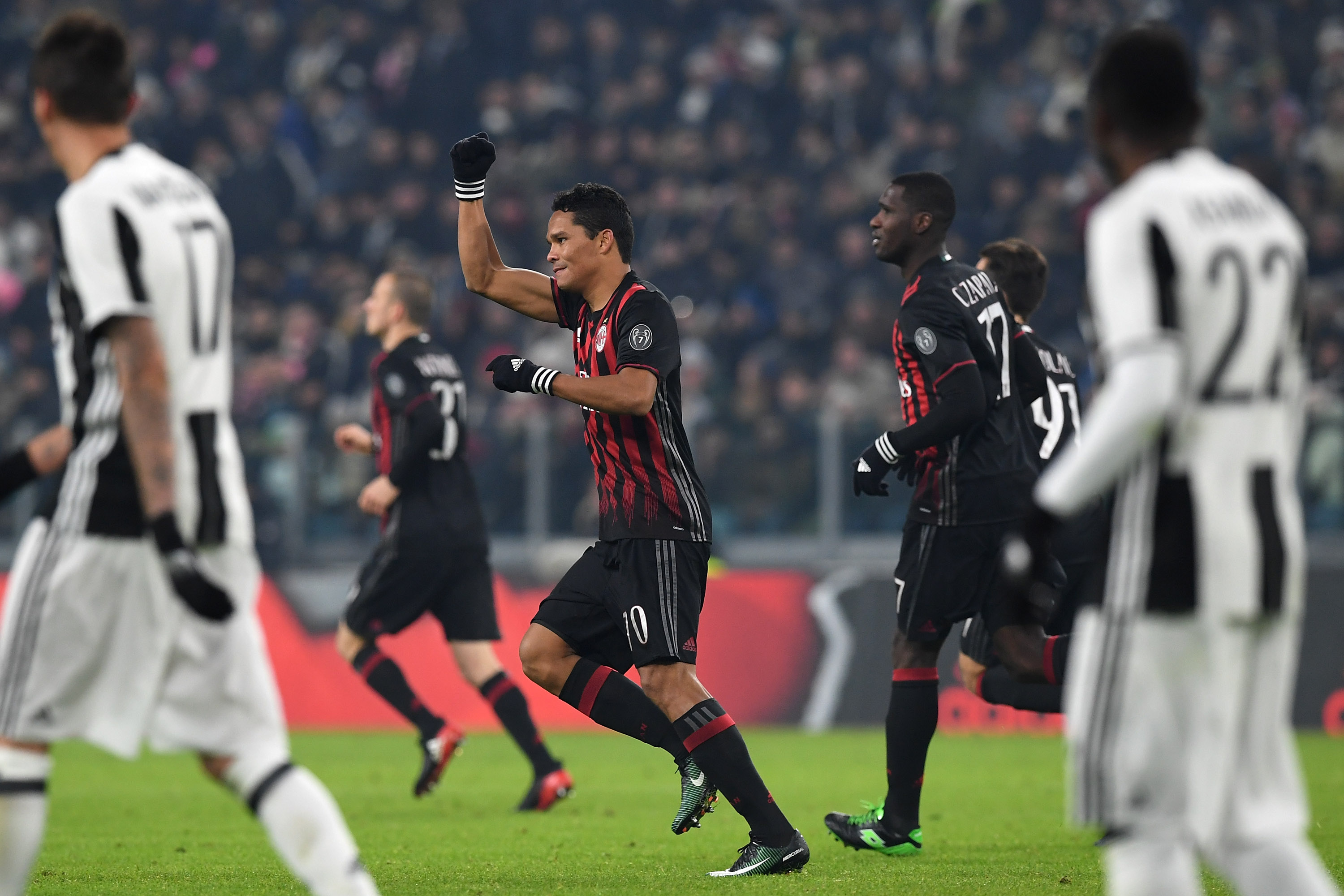 Gerard Deulofeu made his AC Milan debut, appearing to take up a role as striker in place of Bacca.
"He's a winger, we were too deep and Bacca was tired, so I tried to introduce his pace. In fact, he did create a good scoring opportunity when cutting in from the wing."
Montella believes that Locatelli's red card is nothing to worry about, insisting the teenager will learn from his mistake.
"From the bench he seemed to get the ball, but in any case he is 18 years old and will learn from this to dial back some of his vehemence in the tackle.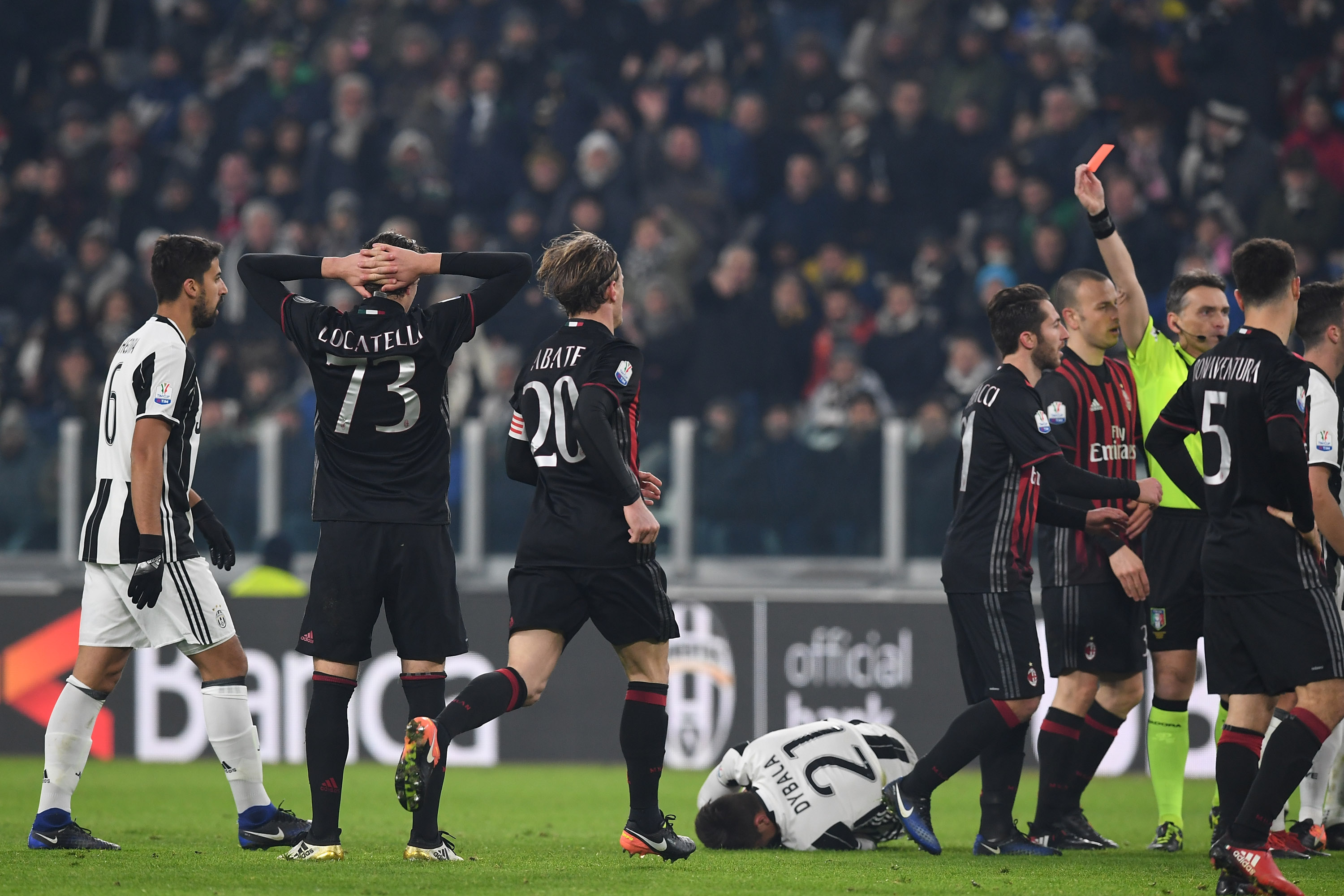 "I hope that I am a realist more than an optimist. We earned our place in the quarter-final, come home with a defeat, but the team is picking up a certain mentality and I think we'll have some positive lessons from this."
M'Baye Niang will reportedly undergo a medical ahead of a move to Watford on Thursday, but what went wrong for the Frenchman?
"My job is to watch the players every day and evaluate them. As I've said, the lad is very sensitive and he tried really hard, so the lack of progress presumably hit his confidence and he regressed. I hope he can find consistency elsewhere."