On the eve of the game against Napoli, coach Montella spoke at the regular press conference after being interviewed by Milan TV at Milanello, presenting the big match against Sarri's side. Here's what he had to say.
"I want to say how much we feel close to all the people of the centre of Italy, both the players and I. These situations are really tragic. We are really sad and we'll try to help."

"We are training hard. We know we have to play almost a perfect game to beat them. They are at the peak of their form. We are proud to play against them and to face a much more experienced team than us.
"Napoli are used to clashes like this. They have been built to play in the Champions League, with a higher budget than ours. They have two players per role in their squad, equally good, therefore I am expecting a really strong opponent, no matter who will play. Both teams will play to win the game. A lot will depend on the fist minutes of the match.

"Mertens? He is not the classic striker, he's capable of playing well between the lines to find space for his teammates. He has adapted well to Sarri's style of play."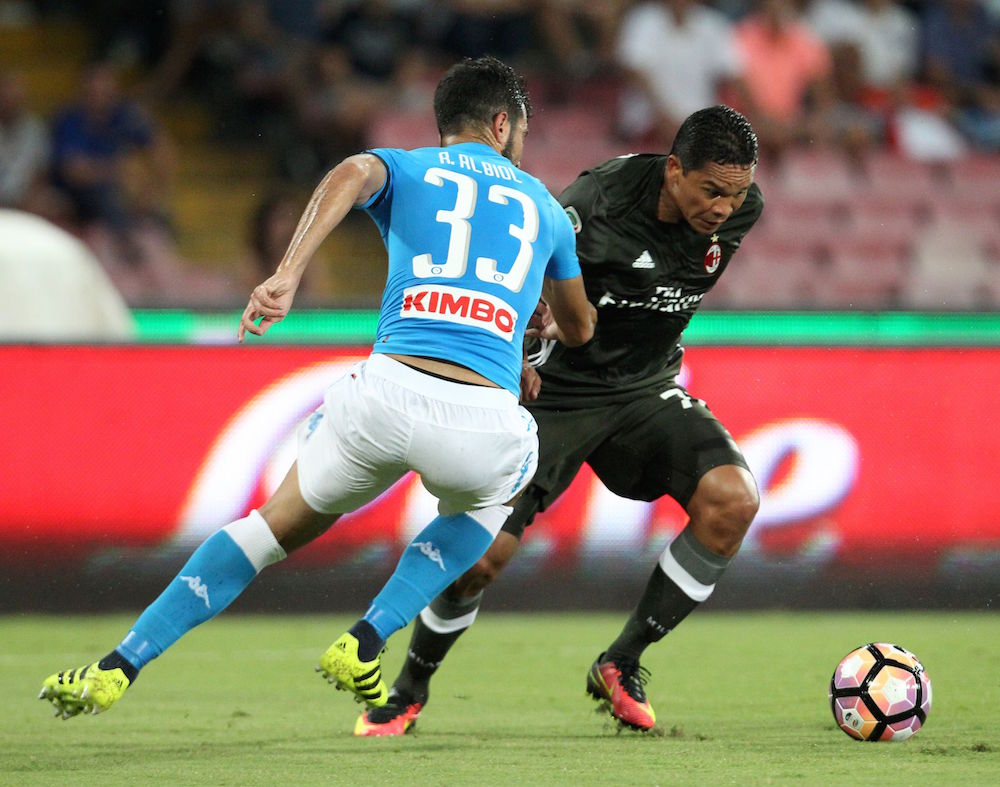 "I am from Naples and so is my family. This match is like a derby to me.

"Surely having scored a lot in the second halves means we have to improve the approach to the game. It would be better to stay focused for the entire 90.

"I always want to be surprised by my players. I am sure we'll play a great match and we'll have the right approach.

"There's not such a big gap between the teams who would qualify for the Champions League and those for the Europa League. I don' think tomorrow it will be a decisive match.

"Our style of play has improved a lot since the start of the season. There's still a lot to improve, but I am convinced we are doing something important for our future. The boys are really committed and this makes me proud."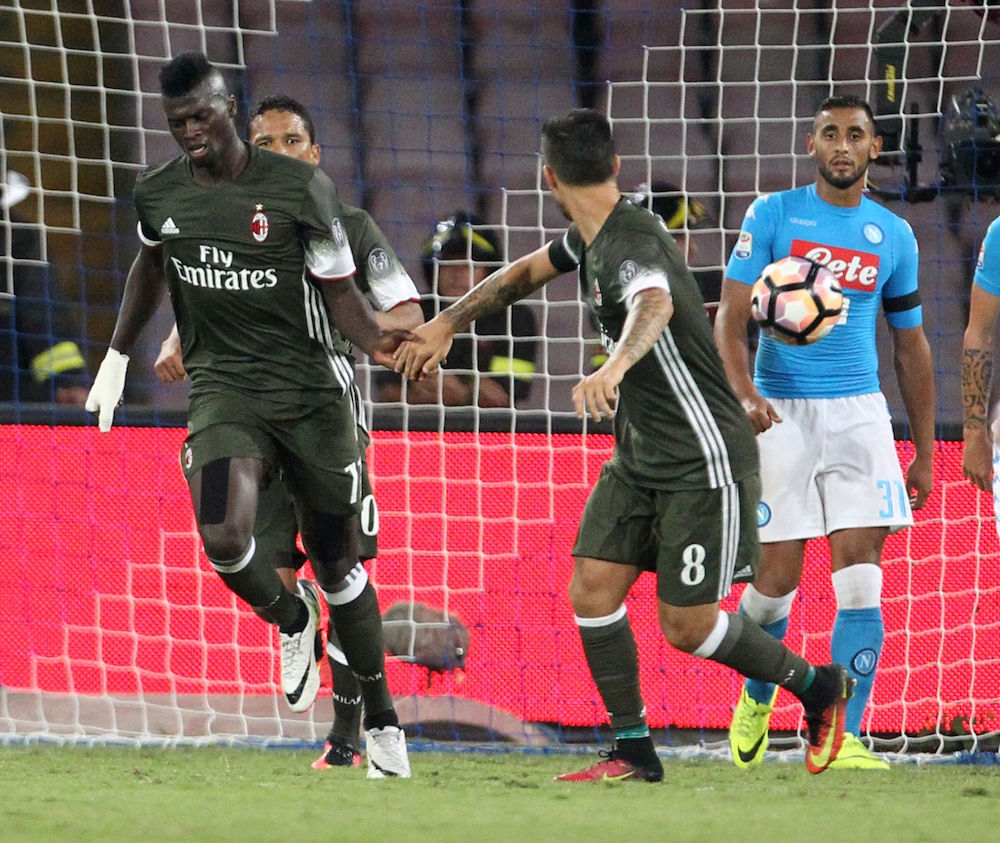 "Antonelli resumed full training on Thursday, Niang yesterday had a flu and today we'll decide whether he is fit to play. He's training hard, he must not be in a hurry. He's improving and growing up as a man, he just has to stay calm and be positive. De Sciglio? I don't think he'll make it. We'll see.

"Sosa played really well against Torino in the TIM Cup and tomorrow he has his chances to play. Same goes for Bertolacci and Kucka, but after today's training we'll have a clearer idea.

"I don't know if he's the best. He certainly is one of the best young talents in Europe. I have no problem in saying this since the kid has proved to be very mature for his age.

"I think the fans are appreciating the team's attitude. Not only, I think they understand the work we are doing for our future. Although, it's the results that make the difference."

"I am often in touch with President Berlusconi, who is always very interested in the team".