AC Milan's glory days have passed, but seem to be on the rise. When you look back at them, one thing that was always in common between all the squads was the fact that they all involved a two-man strike force.
Pato and Ibrahimovic, Van Basten and Weah, Inzaghi and Shevchenko are just a few of the deadly partnerships Milan have had spearhead their attack. Silvio Berlusconi has constantly said that Milan's DNA consists with two strikers up front. However, in recent years, Milan have lined up in a 4-3-3 formation, under all their last 5 managers.
This season, when Milan has put two proven goalscorers up top together in order to find a winning goal, it has proven to work. Against both Cagliari and Chievo, a few minutes after Lapadula entered the pitch, Milan grabbed a winner. On both occasions, Bacca scored that winning goal. The Colombian netted in the 88th minute of the 1-0 victory over the Sardinian club, on an assist from Lapadula. And, on Saturday, Bacca scored the 2-1 goal, which sealed the victory for the Rossoneri. 
So, when Bacca and Lapadula are up top, it just clicks. According to La Gazzetta Dello Sport, when the two hit men are on the pitch Montella's men shoot on average of every nine minutes, compared to once every twenty when they aren't on the field together. To me, that is exactly why Bacca needs a strike partner, in Lapadula.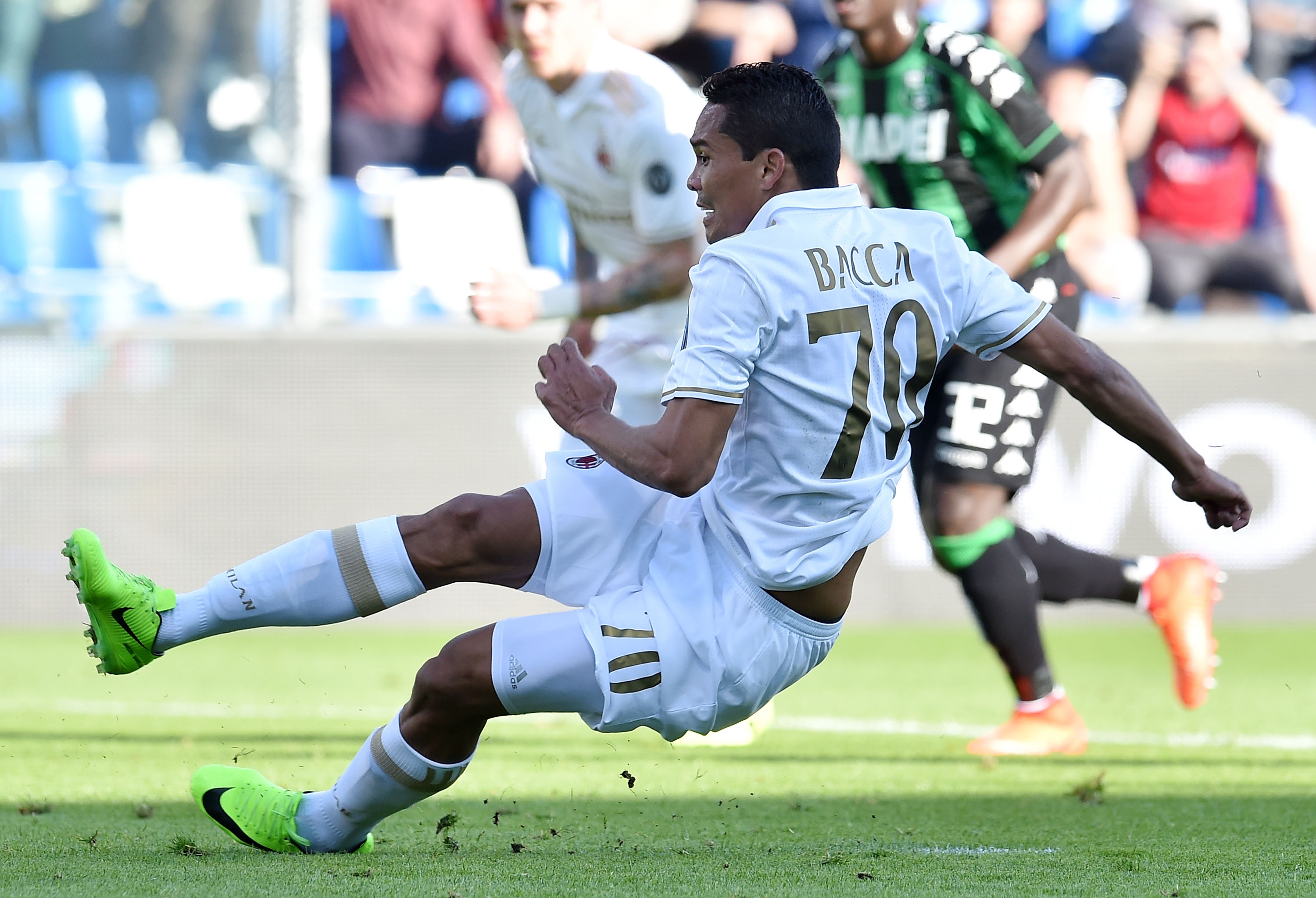 Carlos Bacca has proved that he cannot play without service. He does not get into the game. It is like the Rossoneri are playing with ten men for the majority of the match. Especially with our current midfield, which is not good enough to consistently give Carlos the service he requires to be a threat to the opposition.
The only solution to this problem is the addition of a second striker. Lapadula can play off of Bacca and they can interchange to create space for each other. Against Chievo, we saw how dangerous Bacca can be with space.
Bacca has a total of twelve goals and two assists in a total of 1819 minutes in all competitions this season. That is an average of a goal every 152 minutes. While, Lapadula has five goals and two assists in just 718 minutes in all competitions, averaging a goal every 144 minutes. Two even strikers, with different styles that complement each other very well.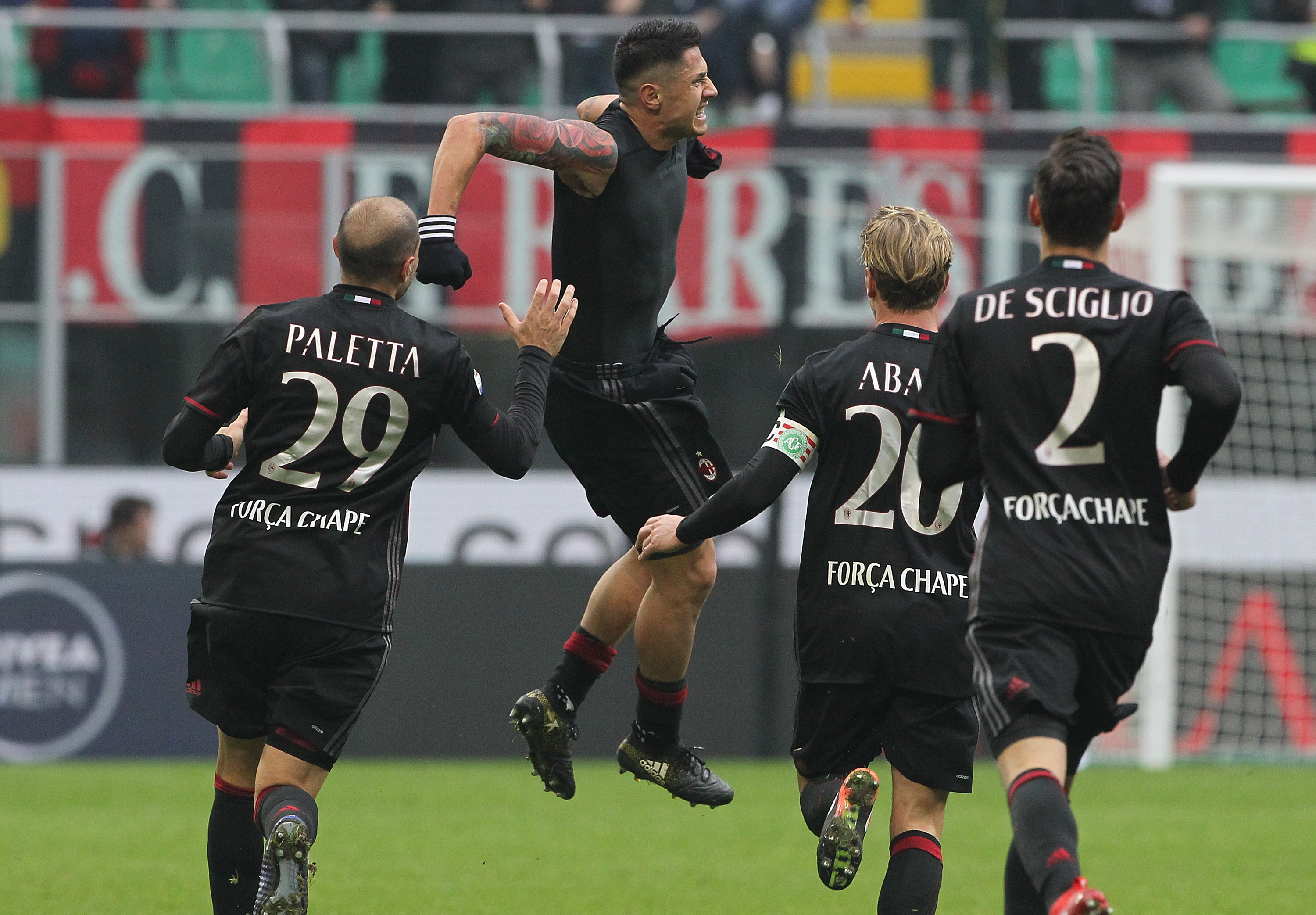 Lapadula and Bacca are the two players who combine for the most points won* for Milan this season, with 6 and 13 points won for il Diavolo respectively. That is just another reason that Montella needs to start Bacca and Lapadula up front together.
Now, you ask where the wingers in the current formation would go? Well, Montella would be forced to play a 4-4-2, due to the lack of a trequartista in a 4-3-1-2.
So, in the 4-4-2, two of the central midfielders would consist of Sosa, Locatelli, Bertolacci, Kucka, and Pasalic. Then, with Bonaventura's season over due to injury, and how Montella has played with the two Spaniards on the wing supporting Bacca, Suso would drop to the right side of midfield and Deulofeu would do likewise on the left-hand side.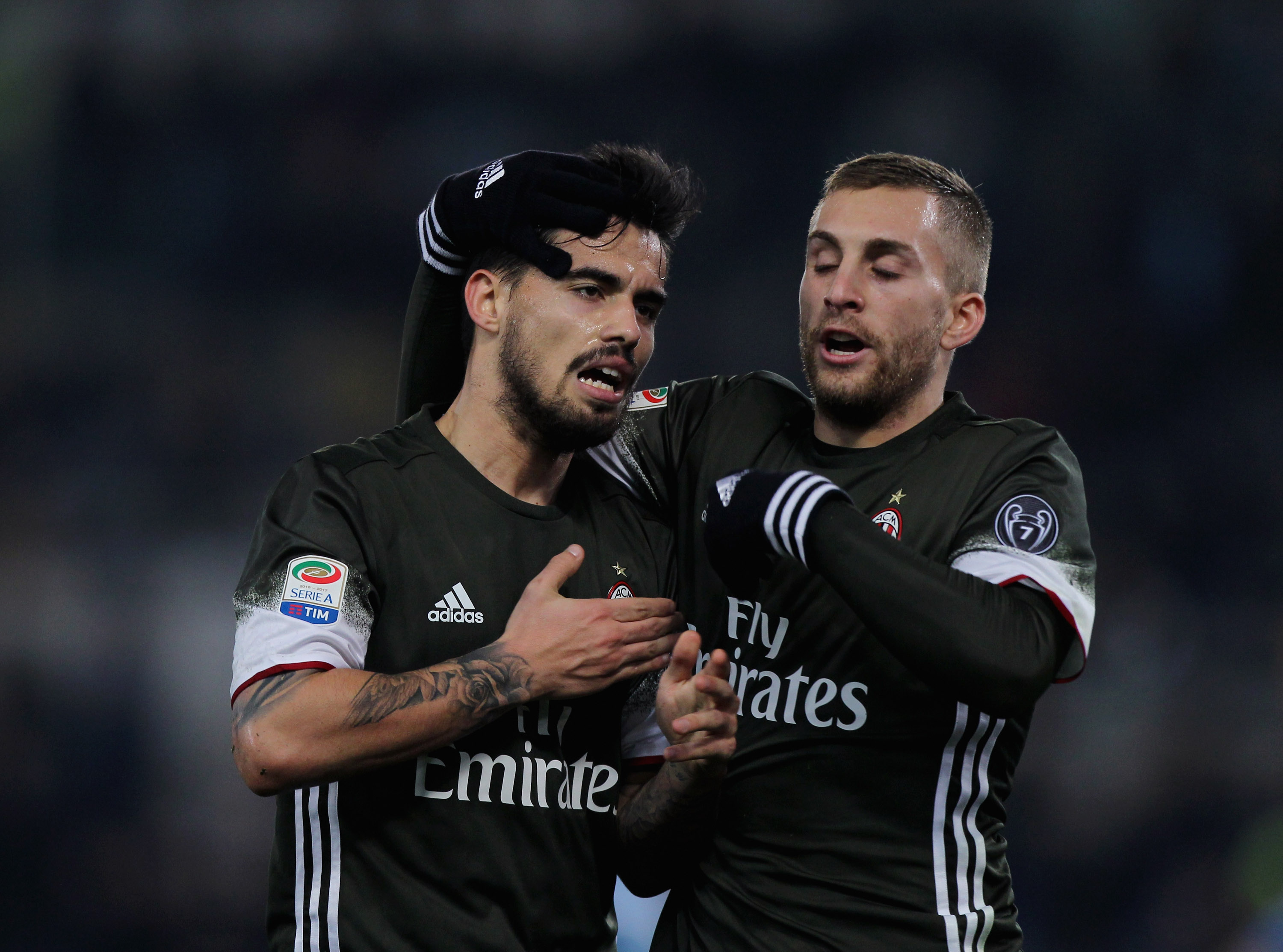 * Only includes draws and one goal victories.