Vincenzo Montella spoke to the press ahead of tomorrow afternoon's game against Sassuolo at the Mapei Stadium, a ground where Milan have never avoided defeat.
 "At this stage of the season, the result is the only thing that matters."
In reference to the win over Fiorentina last Sunday, Montella had been criticized for shutting up shop, with the entrance of Zapata with over twenty minutes to play. The manager shared the rest of his thoughts on previous matches.
"Against Fiorentina, we played a good first half going creating many chances. In the second 45′, we chose to defend the result and managed to keep them away from goal. We said many times that ball possession isn't important, the game against Samp is a clear example. Our objective is to play good football, but at the moment we have to leave something behind. The most important thing is to win."
As mentioned earlier, i rossoneri have never won away to Sassuolo, but Montella thinks that can change.
"Playing away to Sassuolo has always been complicated for AC Milan, but now it's time to reverse this negative trend. We face a team who has some good players. They've been playing together for many years and know how to play in the different phases of the game. We have to focus only on ourselves because we have everything it takes to win this game".
Domenico Berardi famously scored four times against Milan to spark a 4-3 victory in what was the last straw in Max Allegri's time on the red and black hotseat.
"We always have to keep an eye on strong players like Berardi. We'll have to help our left back to prevent Berardi from receiving the ball".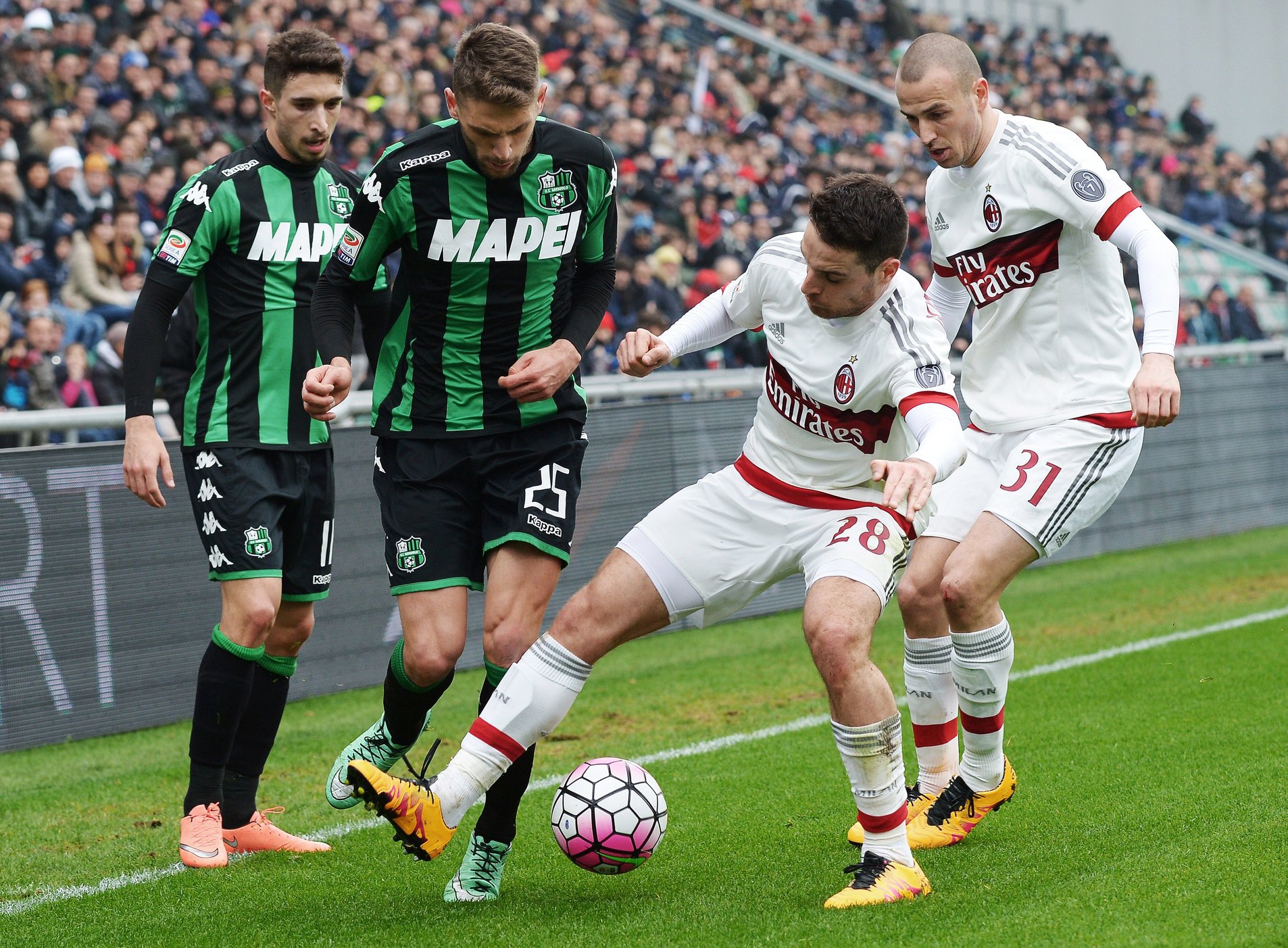 Milan, especially over the past few years have had awful refereeing decisions go against them, but have also been given a few more or less generous decisions.
"Eusebio (Di Francesco, Sassuolo manager) is a good friend of mine. We were given a generous penalty in the reverse fixture, but I think from that moment on we also had a bit of bad luck. I think we are in credit from this point of view".
Last night, Vincenzo brought the whole Milan team out for dinner and paid for it, to celebrate the victory over Fiorentina, his ex-team.
"I promised the boys I would take them all out for dinner and I did so. After Carlos, it was my turn. The team is in high spirits. Last week I saw they were all smiles and the enjoyed being all together, therefore we decided to do the same thing yesterday night".
Lionel Vangioni did't make his Milan debut until matchday 20, but since then, due to injuries he has featured in everygame bar Sampdoria.
"When he first arrived he was injured and didn't train for a long time. Those who come from Argentina need some time to adapt to our style of football. Now he has his chances and he's making them count".
Since Manuel Locatelli broke onto the scene last time out against Sassuolo when he scored a thunderbolt worthy of all three points he had been almost immovable to Montella's Milan, almost.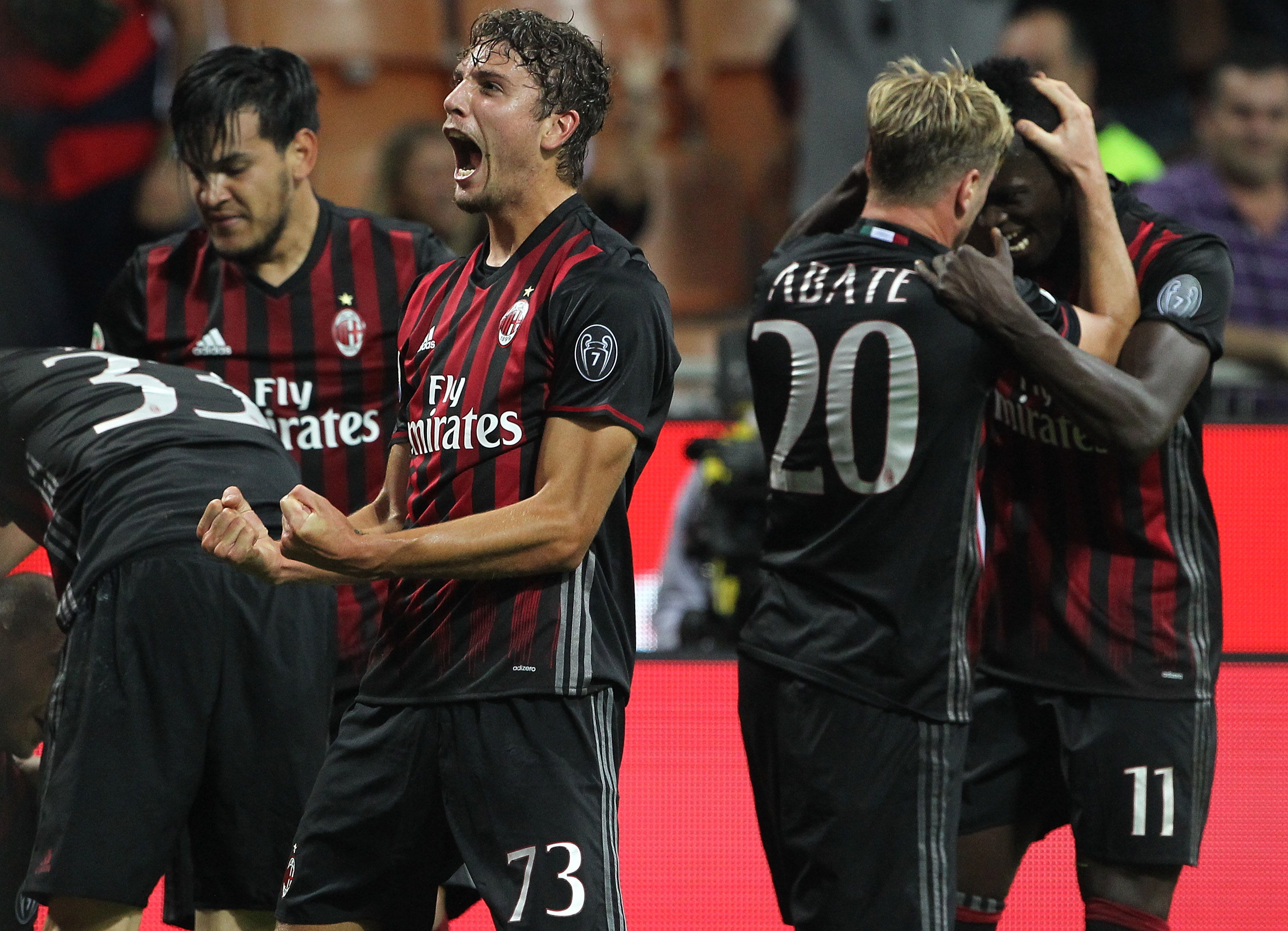 "Locatelli is fine and very motivated. Who will play tomorrow between him and Sosa? José played a very good game against Fiorentina, maybe they'll both play because they can complement one another. Bertolacci? He's both a technical and physical player. He mustn't content himself but needs to continue improving".
Carlos Bacca had an offer to move to China in midweek, and Lapadula had an Italian training camp at Covericano with Ventura.
"We are happy with Bacca's decision to stay with us. We believe in him. Lapadula? He came back got from the stage with the National team with a swollen ankle".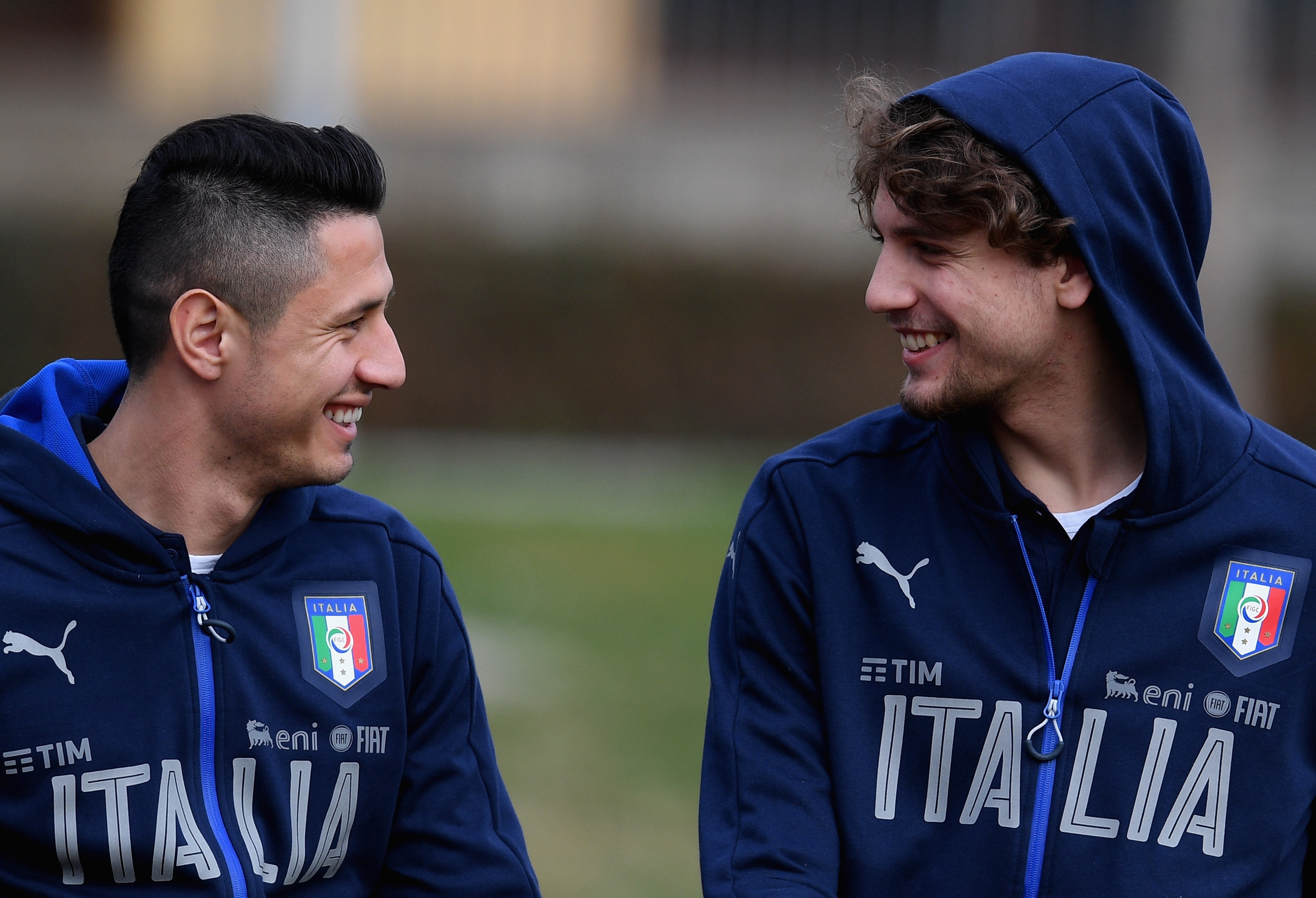 Il diavolo have had their defense hampered with injury of late, and the ex-Roma striker had a say on some of the players:
"Calabria and De Sciglio have now resumed training with the rest of the team for a week. They are fit to play".
The most emotional moment, in addition to Doha, was the moment I signed the contract with AC Milan. I will always thank President Berlusconi and Mr Galliani because they made my dream come true".