Vincenzo Montella has insisted that AC Milan supporters must get behind the team after their recent struggles.
Just 17,000 supporters were at San Siro, but jeers were often audible as the Rossoneri were held to a goalless draw by AEK Athens in the Europa League.
"It's a complicated moment, but if we had won then there would be a very different enthusiasm. The team played its game, the opposition was rather locked down and it became difficult as time wore on," Montella told Sky Sport Italia.
"I think the disappointment and sense of irritation in the stadium was felt by the team and it was due to the three Serie A defeats rather than the performance itself.
"We created many chances and didn't finish them off against a good side.
"We are missing the spark, or even the match. I see the lads want to do more, they want to prove they belong at Milan and that is creating a psychological block. It's my job to unblock it."
Montella also spoke about his relationship with director Massimo Mirabelli, who insisted prior to kick-off that the coach will be given time to turn the ship around.
"I have a splendid personal rapport with Massimo. On a professional level, it's everyone's right to judge and evaluate. I do not agree that we didn't step on to the field in the first half against Inter, nor with Sampdoria. I think Milan deserve great credit for dominating Roma for 70 minutes.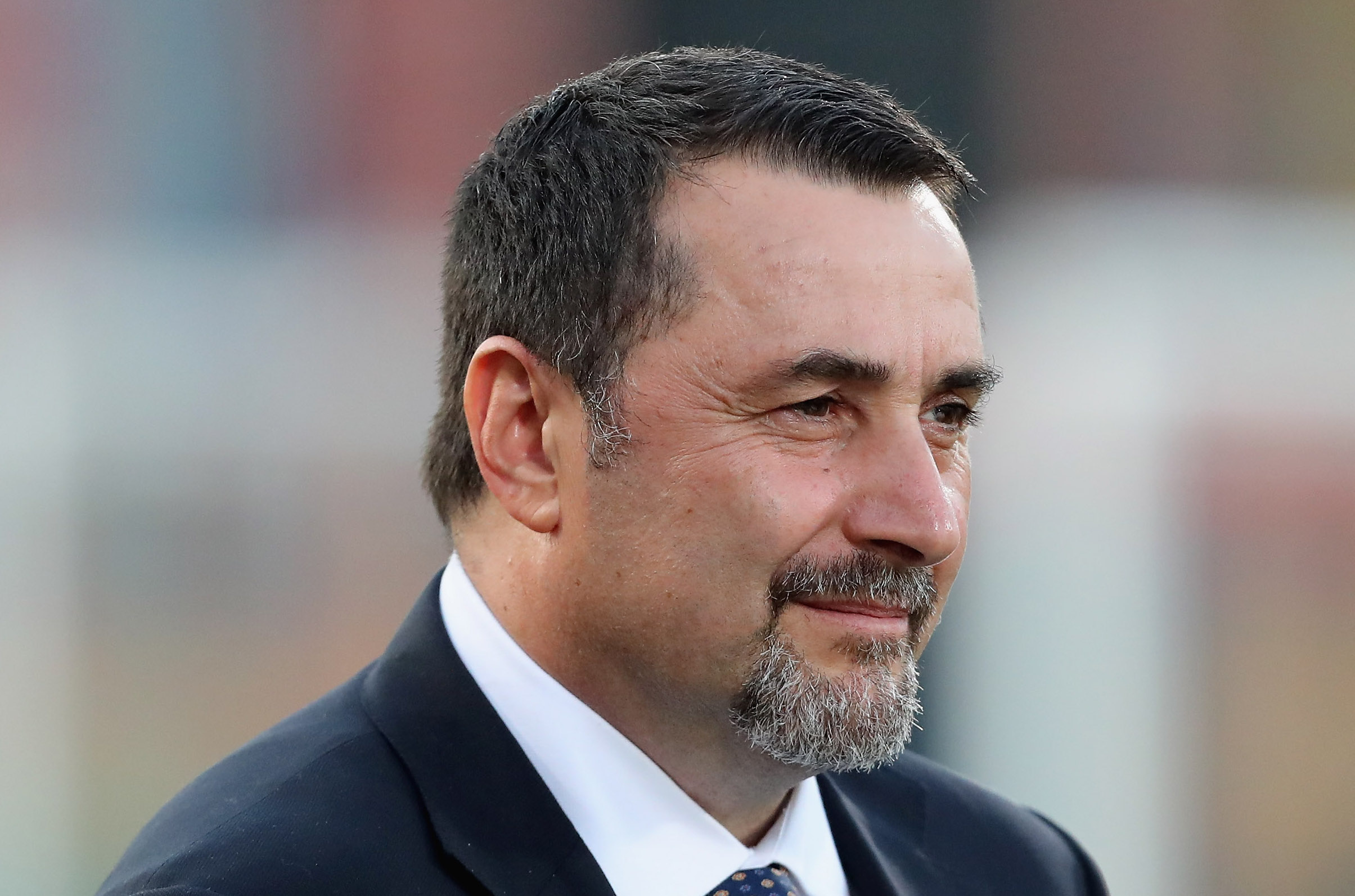 "Obviously, we'd all love to see Milan play wonderful football for 95 minutes, but it's a growth process and I am convinced we'll get there because most of these players have never worn a jersey like this before and the situation is making them struggle to express themselves.
"I urge the fans and the club to stand by us and above all these players, who need a caress more than to be jeered during this difficult time.
"I agree the first half tonight was not what I was after, as we lacked the determination and aggression needed. Again, it's a growth process. I would love for the team to have a precise identity in all situations, but it's not easy and can't be done overnight.
"If the club decides to close around the team and protect them, we will get to this result earlier. Some of our key players don't feel confident enough right now to try that extra move or audacious idea. We need to get them to play with more joy and freedom from pressure.
"I am referring largely to our midfielders and wide men, while the strikers must also improve to reach the level we are aiming for."