As Leonardo Bonucci will miss the match today to Chievo and the upcoming match against Juventus, should Vincenzo Montella play a 4-3-3 formation rather than a 3-4-2-1?
As we all know by now, Leonardo Bonucci has been suspended for two matches after an elbow to the face of Genoa's Aleandro Rosi. Milan chose not to appeal the suspension and it could be a positive thing for the Rossoneri. Bonucci has played in every match this season and his performances have not been good. It is safe to say that the world-class defender could use a mental and physical break at this point and start anew after the suspension is over.
In the meantime, however, how should Milan play while their captain is out? Vincenzo Montella mentioned in his press conference that he will stick to the 3-4-2-1. This decision could be the smart one if he decides that this is the formation he is going to stick with for the rest of the season, but would it be worth testing something else with the personnel he has available to him?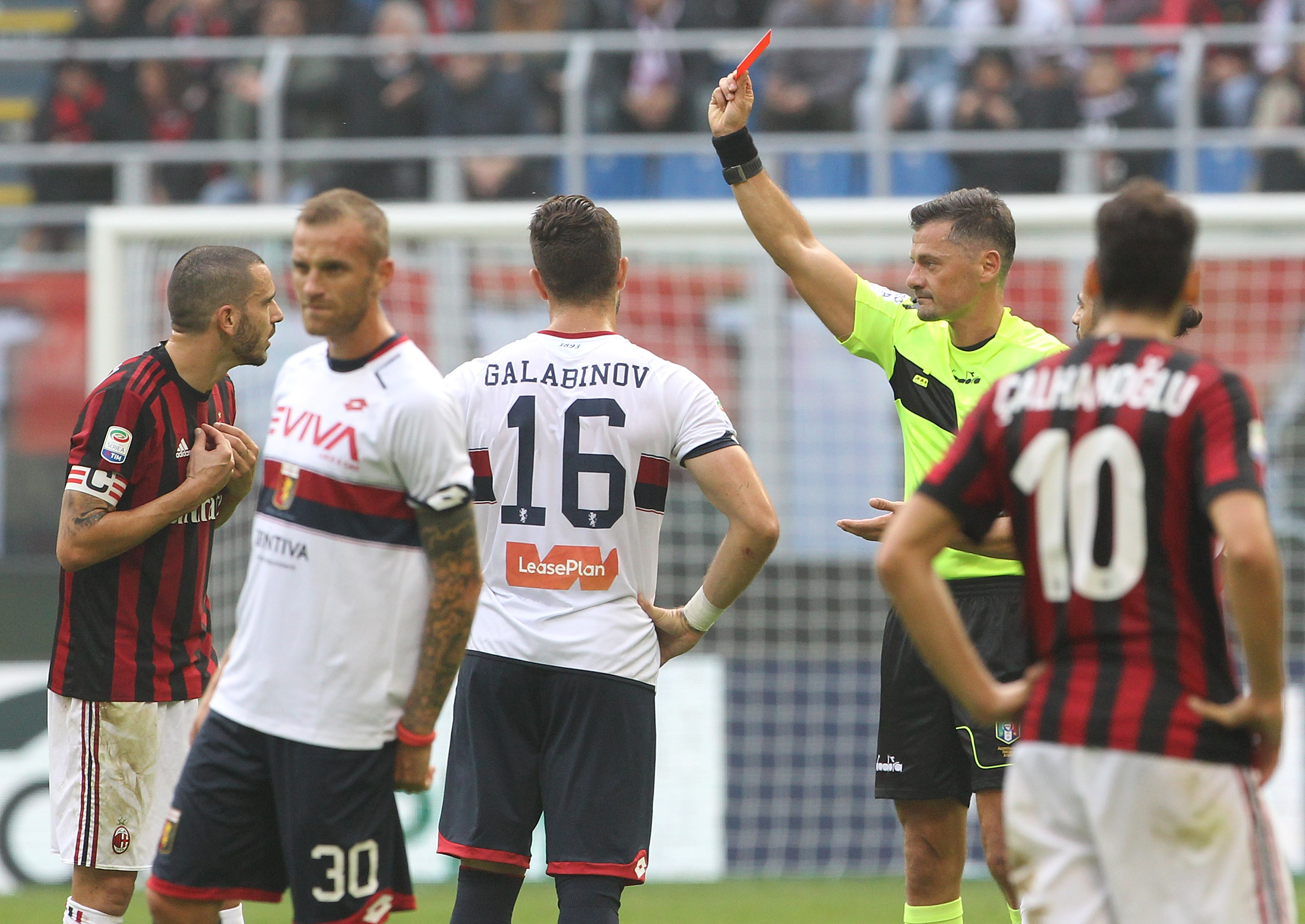 When Bonucci left the match against Genoa, Milan reverted to four at the back and it seemed as if their performance got better when they were down a man and playing in that formation. We have to remember that Milan themselves played a 4-3-3 last season, and most teams in Europe play with four at the back so the players are probably more familiar with a 4-3-3 formation. Not to mention that Milan themselves spent the whole preseason playing a 4-3-3. The most important thing is to have your best players in positions that help them reach their potential. Let's look at how a 4-3-3 does this.
After they went down a man, Suso was placed back on his familiar right wing. By now, it should be obvious that Suso cannot play anywhere else on the pitch but in that position. If you try to give him a more central role as a trequartista or second striker, he quite frankly looks lost. When he plays on the right wing, he is able to take on defenders and cut inside to shoot from his deadly left foot. He should undoubtedly play the right wing in a 4-3-3.
Next is Andrea Romagnoli. Romagnoli came on after Bonucci left and he looked to be the Romagnoli we saw last year. He is definitely more comfortable playing in a back four. Last season, he was paired with Paletta or Zapata for most of the season, and he was one of the best defenders in Serie A. This season he hasn't looked close to his best in a back three.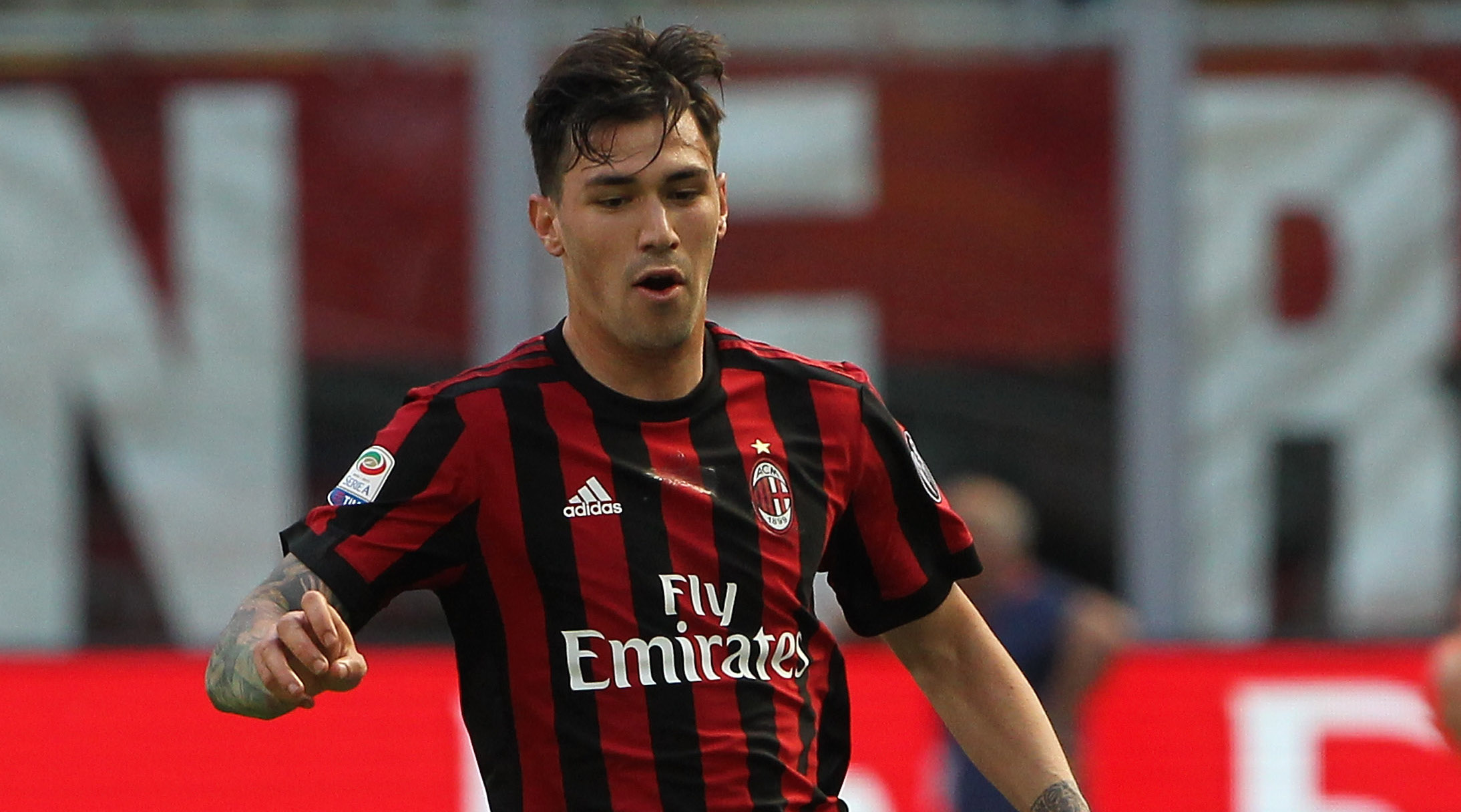 Romagnoli could be paired with Mateo Musacchio, who is another player that is better than his performances have indicated. He also played in a back four defence at Villarreal and it would be important to have him in a more comfortable position. Having Romagnoli at the top of his game will lead to stronger defensive performances from Milan.
Andre Silva could also benefit from a 4-3-3. With Bonaventura out, Milan would need someone to play the left wing. While Borini played there earlier in the season, he seems more comfortable playing as a wing-back in a 3-5-2, so it would be smarter to keep him at right-back in a 4-3-3. Silva has a great goal-scoring ability, but he doesn't seem to be a pure striker like Kalinic or Cutrone.
It would be interesting to see Silva play on the left, but also given the freedom to roam and get into the build-up play, sort of what Napoli allows Insigne to do. He is obviously a different type of player but Silva does track back to help out on defence, so he would be reliable when Rodriguez gets forward, and he is good at dribbling and passing so he could be deadly on the left. He could also cut inside and shoot from his right foot like Suso would do on the opposite side of the pitch.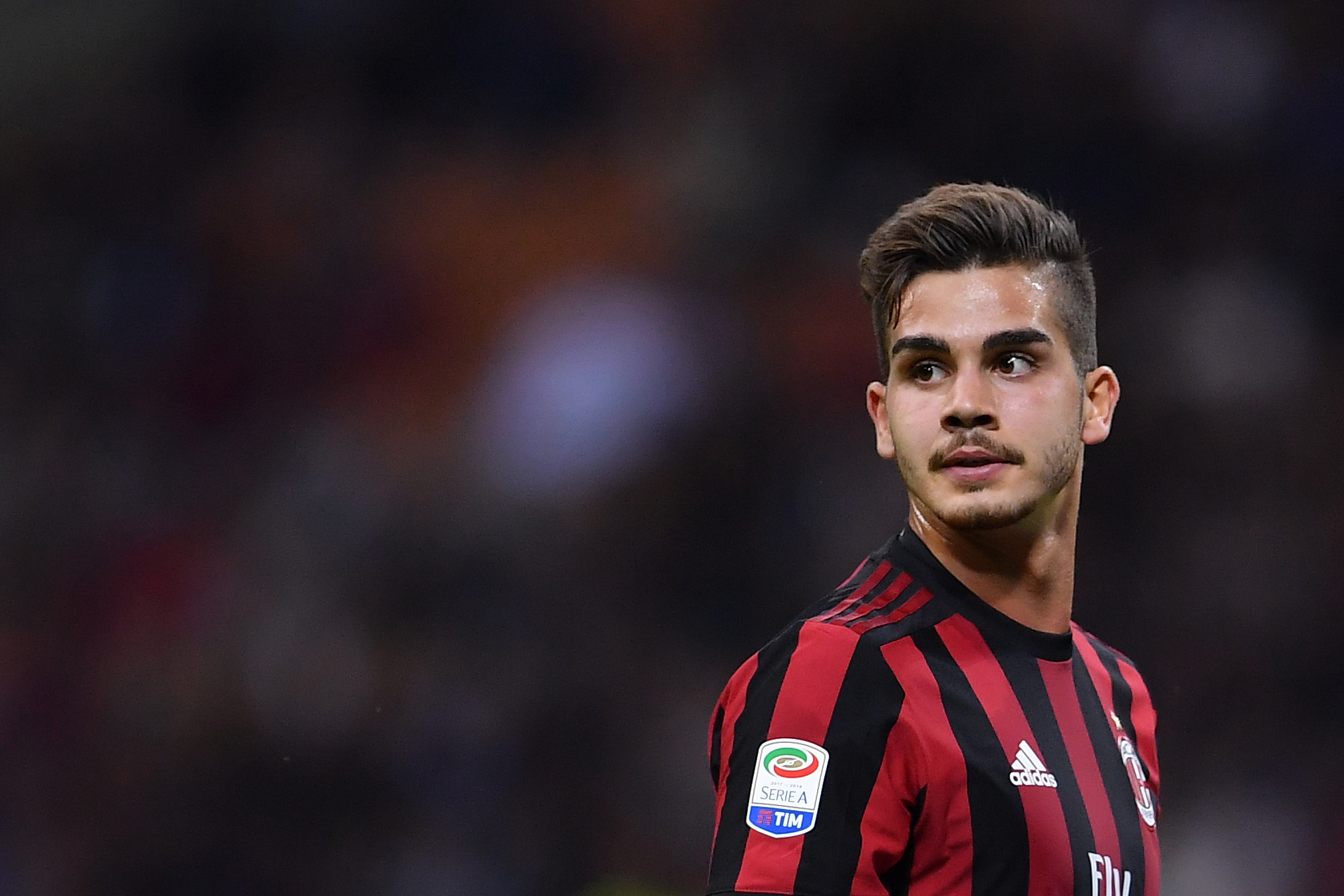 Lastly, in midfield, a trio of Locatelli-Biglia-Kessie would be ideal. Since there will be two creative players in Andre Silva and Suso upfront, Montella could put Biglia in the middle of Locatelli and Kessie. This would give Biglia more play-making responsibility as a regista because he could depend on Kessie and Locatelli to perform more of the defensive duties. It would also be important to put Locatelli on the pitch since he has passion and love for the jersey since he is a Milan youth product.
The ideal 4-3-3 formation would look something like this:
Donnarumma; Borini, Musacchio, Romagnoli, Rodriguez; Kessie, Biglia, Locatelli; Suso, Kalinic (Cutrone), Silva.
This is all just speculation as Montella has stated that he will be playing a 3-5-2 even in the captain's absence, however, it's worth thinking about whether or not Milan would be better in a 4-3-3.