Vincenzo Montella was pleased to pick up the three points as his side beat Lazio 2-0 at San Siro on Tuesday night, but admitted 'champagne football' is not quite there yet.
Carlos Bacca's first half goal opened the scoring before M'Baye Niang converted a second half penalty to secure three points for the Rossoneri.
"Bacca is doing great things, but the team is putting him in a position to do that," the Coach told Mediaset Premium.
"We have the chance to grow many players behind him. I am happy when Bacca performs the way he did tonight, but I am also happy with the team spirit. Everyone contributes and even those who didn't play still helped their teammates."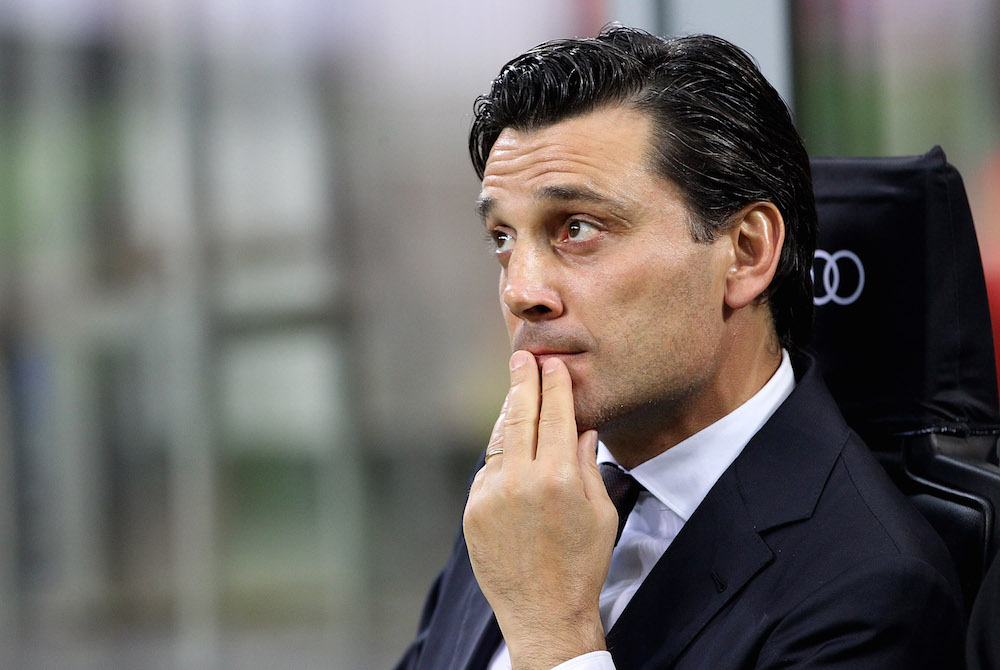 "It is difficult to play against Lazio, as they are very physical. We controlled the game by half-time and could've finished it off a lot earlier in the second half.
"I am still irritated by our defeat to Udinese, as a draw would've been fair. I like our current position in the table, but unfortunately the others still have a game in hand…
"I don't have a magic wand. The squad still needs to understand me and we must grow together. We still lack the mental freedom to play that champagne football I am looking for. We'll get there by degrees.
"The players need to free their minds and the last two victories will help us to play without so much pressure on us, especially at San Siro."