Milan recorded a crucial point in their search for European football at Scudetto contenders Napoli. Here are the player ratings awarded:
Starting XI:
6 – Donnarumma: Gigio showed a lot of confidence for a match so intense, as the 16-year-old always has, and made a few good saves keeping the score tied.
8 – Abate (MOTM): The Italian right-back put in a stellar performance tonight limiting Lorenzo Insigne's impact on the left-wing of the Napoli attack.
7 – Alex: The Brazilian veteran took charge of the defense very well and made little to no mistakes throughout the match as he partnered with fellow defender, Zapata, to block out Napoli goal-machine, Gonzalo Higuain.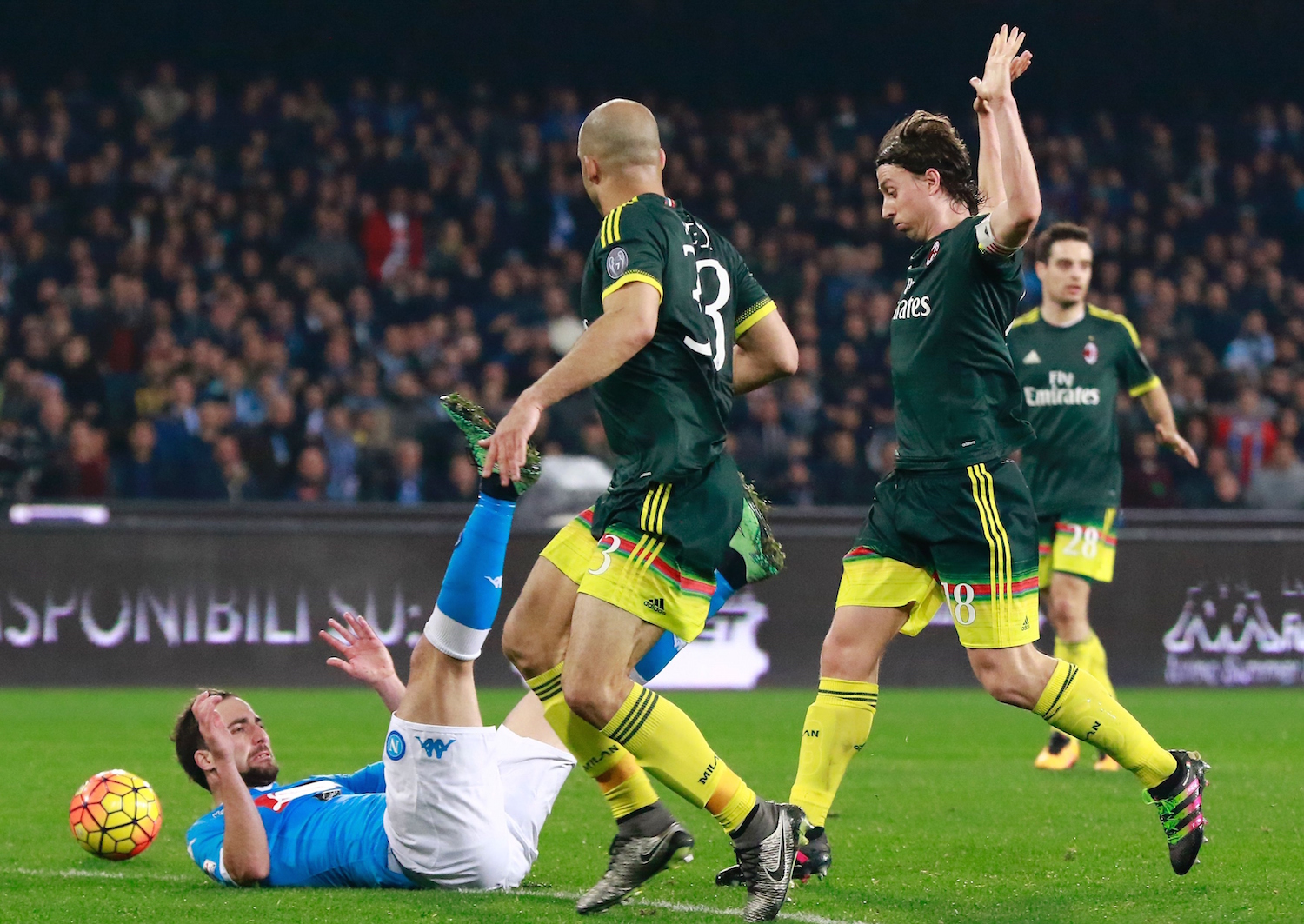 8 – Zapata: The Colombian center-back has finally brought his international form with him to a Milan game blocking out Gonzalo Higuain brilliantly.
6 – Antonelli: Luca had a few nervous moments in the game, but yet again proved how important he is to this Milan side in the left side of the defense both defensively and offensively.
6 – Honda: The Samurai had a pretty good game and made the assist to Bonaventura who got the equalizer against the San Paolo side.
4 – Montolivo: Il Capitano had a poor game, though his defensive contribution was good, making a number of bad, misplaced passes throughout the match.
6 – Kucka: Juraj hasn't shown as much in this match as recent matches, but when he did, he's been incredible running back and forth tirelessly.
6 – Bonaventura: Where would we be without our Jack? Arguably our most important player and he proves it match after match. Got the equalizer against the Naples club to earn the Rossoneri an away point.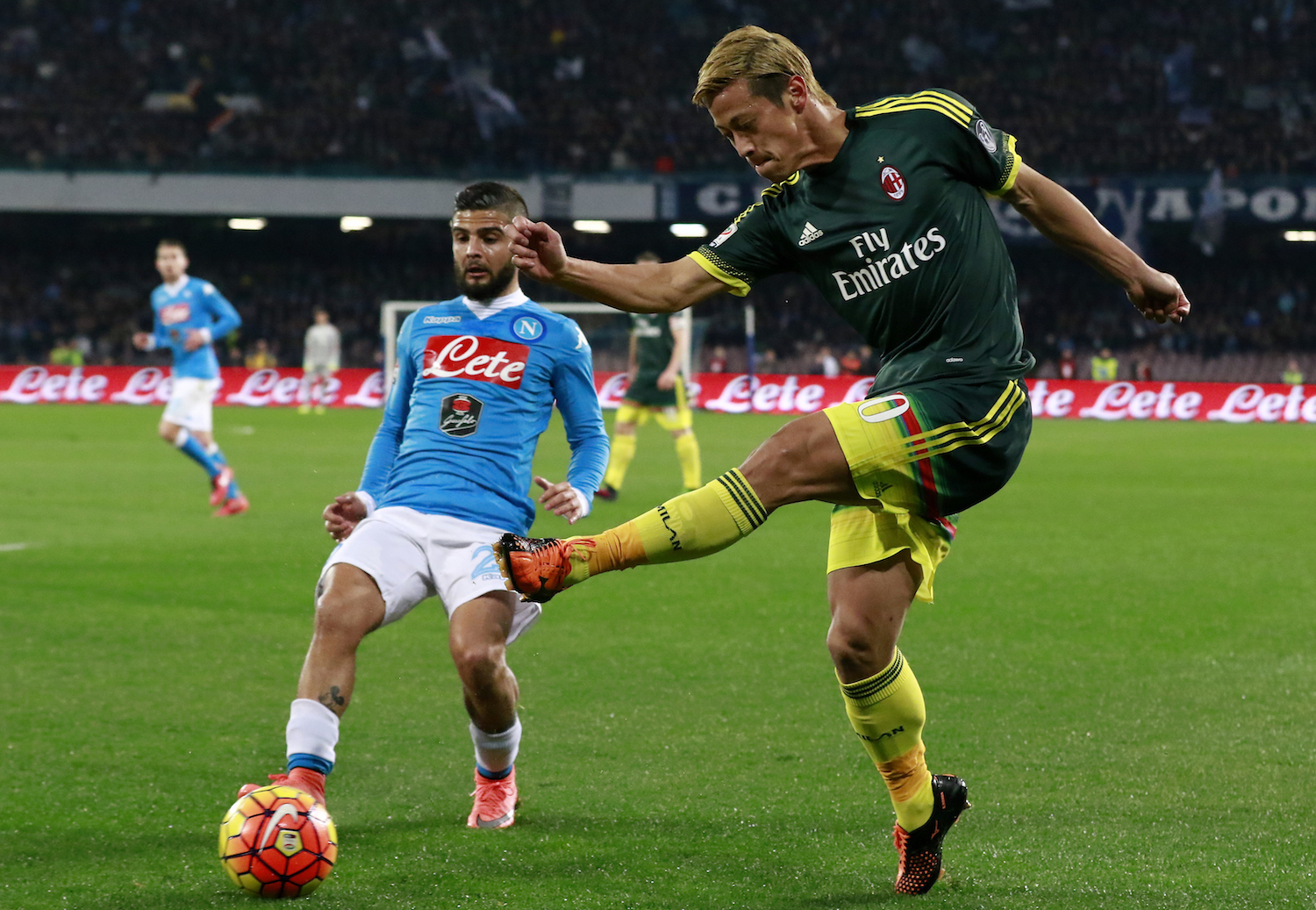 5 – Niang: The young French attacker had his moments, but for most of the match hasn't been too great barely having any chances and missing a few.
4 – Bacca: Carlos has been quite anonymous in this game being closed down by the Napoli defense and not seeing the ball much. Though he did make a few good runs to open up the Napoli defense, creating space for his teammates.
Substitutes:
N/A – Menez: You could tell Jeremy doesn't quite have the pace required to make those runs we're so used to seeing him make. The Frenchman needs time to regain full match fitness.
N/A – Bertolacci: Andrea came on late in the game to replace a lacklustre Montolivo. The Italian hasn't made much of an impact on the game, just added a bit of energy in midfield.
N/A – Balotelli: Super Mario also came on late in the game and hasn't really had time to do much. Though, he has shown a bit of flair through skillful plays and made a few good touches and passes.
The Coach:
7 – Mihajlovic: Coach Sinisa did well to keep the players motivated after a fine run of form, being undefeated for eight straight Serie A games.