Yet another defeat for the Rossoneri, and perhaps not so surprising. After the last international break before the month of March 2018, it still feels like nothing has changed.
Milan remain nowhere near top four in the table, currently 7th, with as many defeats recorded as wins (6) in 13 games. Here are five things we have learned from yesterday's 2-1 defeat to Napoli.
The defence
Ricardo Rodriguez was left on the bench for the second game in a row, a decision that Montella justified by stating that he chose to play Romagnoli instead of him. This might not seem such a bad choice after all, as Romagnoli proves he can be solid defensively and that he can even score by doing so two games in a row.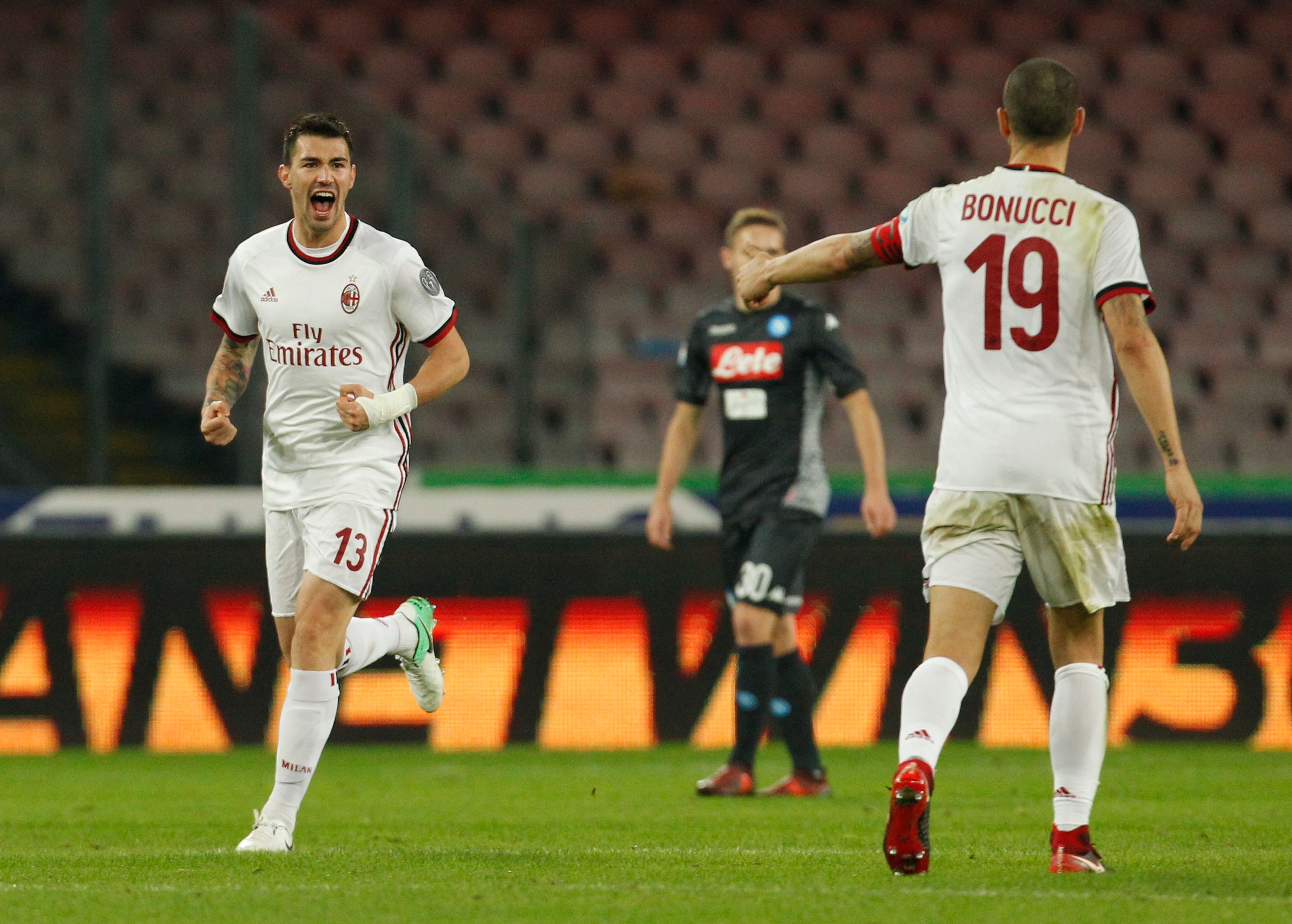 What's more intriguing, however, is that the three-man defence, which normally would become a five-man backline while not in possession, wasn't. In fact, yesterday's game confirmed that out of possession, Romagnoli played as a left-back while Borini on the other side completed the four-defence. Montella's tactics can't really be considered as a classic three to five man defence anymore. We're still waiting to see if this variant would yield any satisfaction in the upcoming games.
Montolivo, Donnarumma and Bonaventura showing their quality
There's no discussion about the seriousness that has been displayed by Montolivo and Gigio on the field yesterday. Both were amongst the best on the field and have shown the will to fight back. Montolivo, who is almost 33, has been efficient in his link-up play and quick decision making and might settle himself for a start in the line-up again for the upcoming games, even with Biglia returning.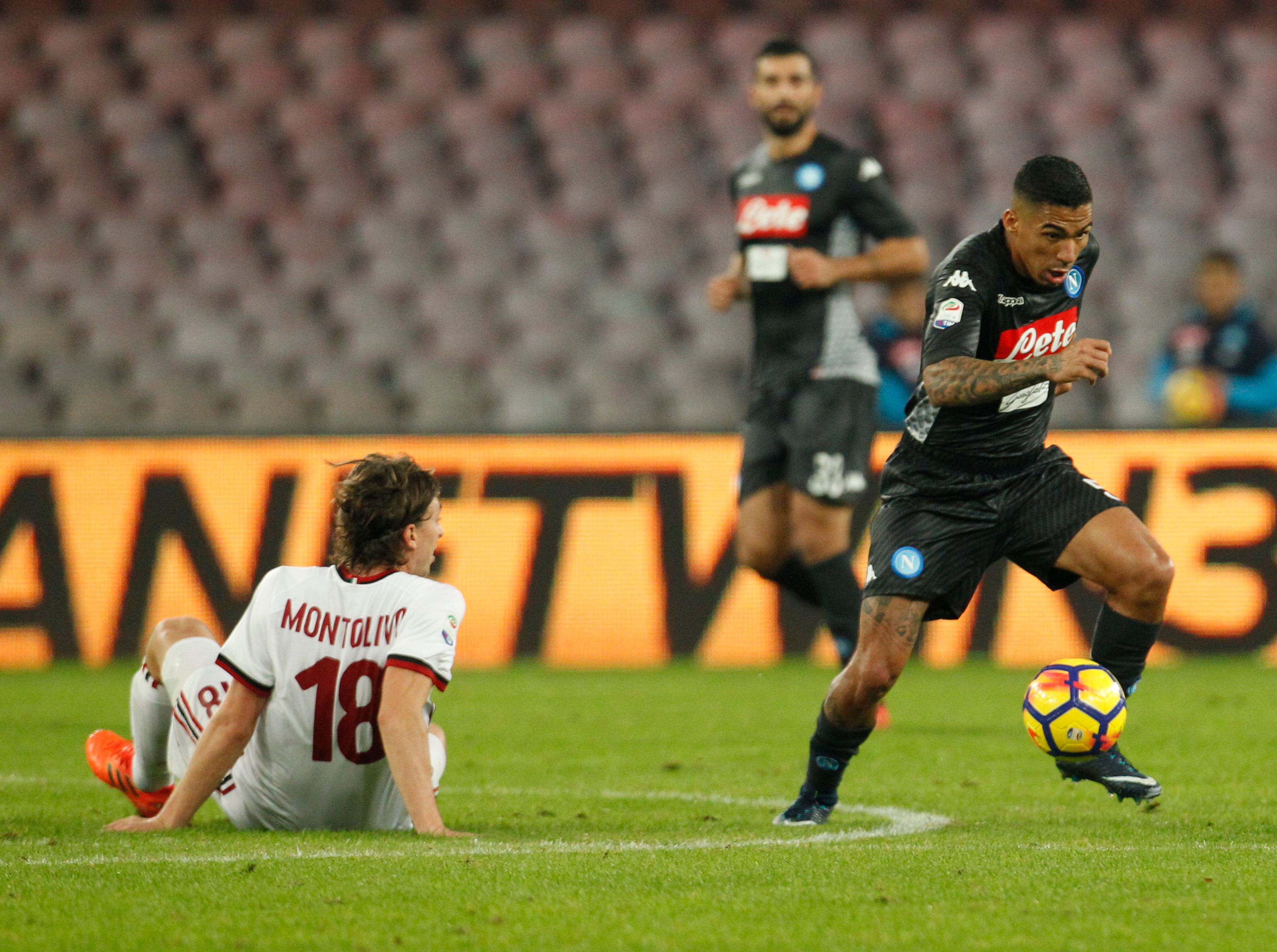 Gigio was focused and decisive during the whole game, he even got a hand to Insigne's strike and was close to preventing it from going in. Fans, however, would be rather disappointed that he didn't stop Zielinski's shot in between his legs to make it two-nil.
As for Jack, it wasn't a perfect game for him, he often refused to cross or pass on his left foot when he could, something which might appear very frustrating to some, but he displayed a much better performance than what he's shown during the season, especially in his dribbling and possession keeping. Milan are going to need him back to his best especially if Suso is out injured. 
Too slow in play-making – Kessie throwing chances away
Yesterday showed it again, the team needs to create and attack way more aggressively. Everything remains too slow and too "tender" to disrupt back-lines like the ones from the likes of Juventus, Napoli or Roma. The team can't rely only on genius passes coming from behind, neither on a little man on the right called Suso. Everybody needs to get involved in moving the ball more quickly and in the right areas when getting up the pitch. A lot of automatic build-up play remains to be seen.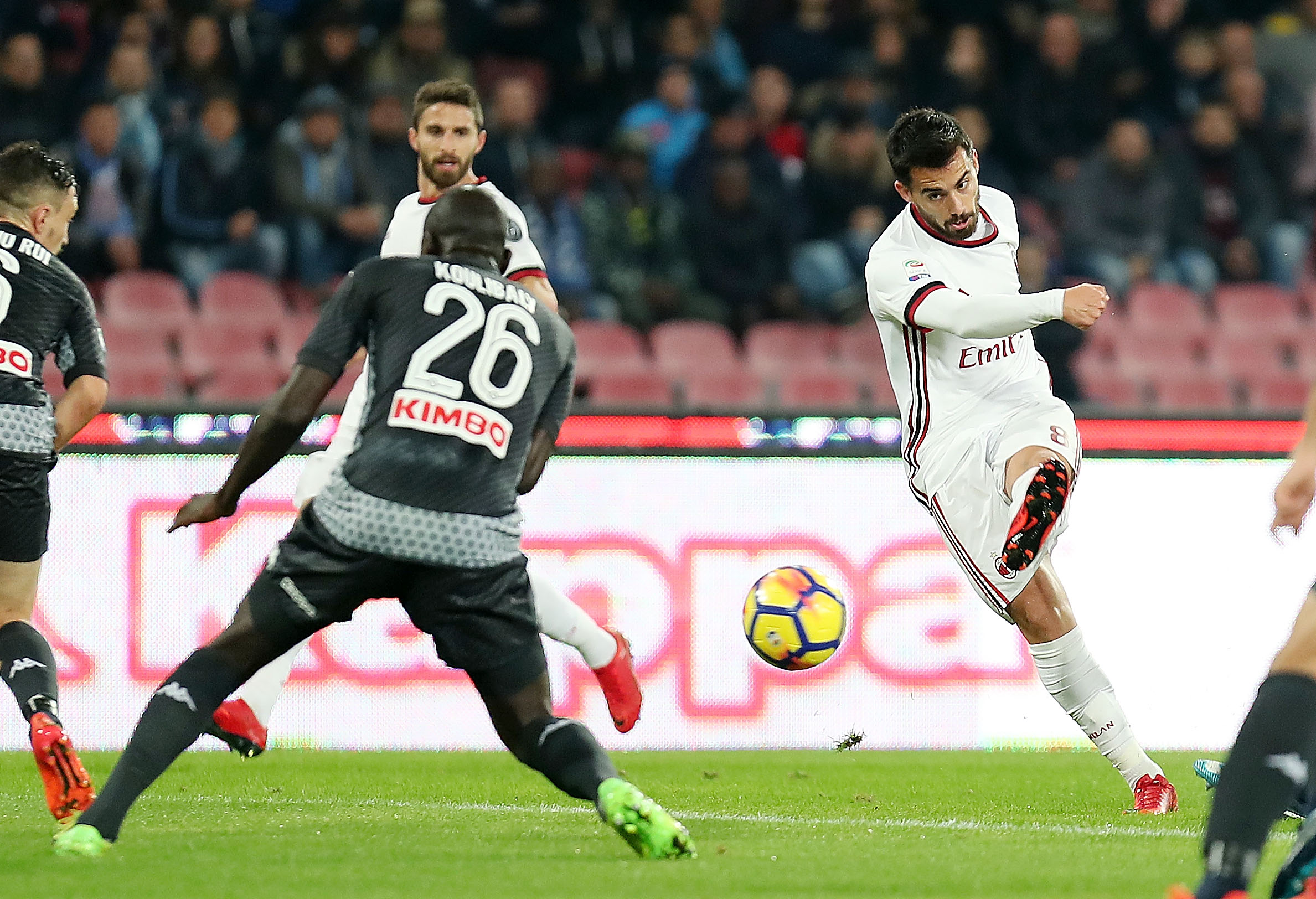 At some point in almost every game the team has lost this season, the spectator could have thought of a possible comeback from the Milan team. "They're not bad in everything they do", but something is missing. The striker's poor form is only confirming that.
At the same time, Kessie, who keeps showing rightful commitment but then make us think "why did you do this?" in so many situations, keeps wasting chances. The man loves to shoot or go for goal himself so much that Montella really needs to do something about it. It's so hard to think of one sole game this season in which that didn't happen.
Locatelli – The young kid full of tactical resources
It's hard not to love Manuel Locatelli, even when he doesn't enjoy his finest play. The young lad was lined-up higher up the pitch yesterday, in a position where a lot could have been asked of him. That kind of position is usually associated with trequartista, with advanced play-making, providing solutions up-front as well as having a clear view on the whole sets of possibilities.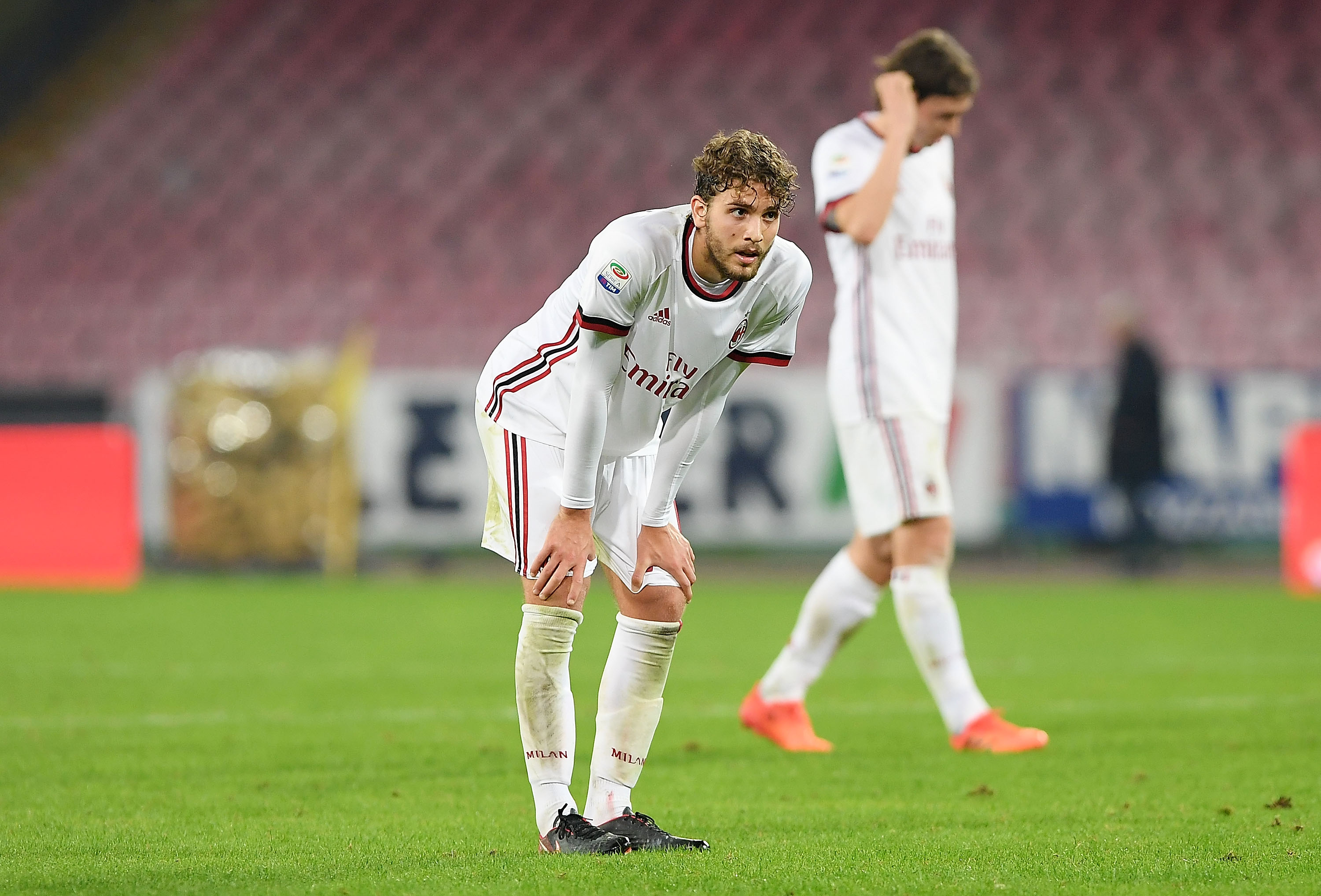 Even though his first half was kind of inexistent, he showed in the second half that he had the decency to understand and play in almost every role in midfield. He was more used to drop back, link with Montolivo and Kessie and was more efficient in taking place in between lines.
It's not like he was the solution to everything, or as if he would determine games by himself but he certainly proved once again that he is very intelligent and mature in his play. With just a bit more time and work, he could be as crucial as Suso or Gigio in the heart of the team.
Milan – the first team to win the possession war against Napoli in Serie A
Let's end these "5 things" on a positive note; yesterday evening, the loss was not the only takeaway point, as usual. Milan were the first team to have more than 50% of ball-possession against Napoli in Serie A this season (55%). This is remarkable and more so because it was away, at the San Paolo.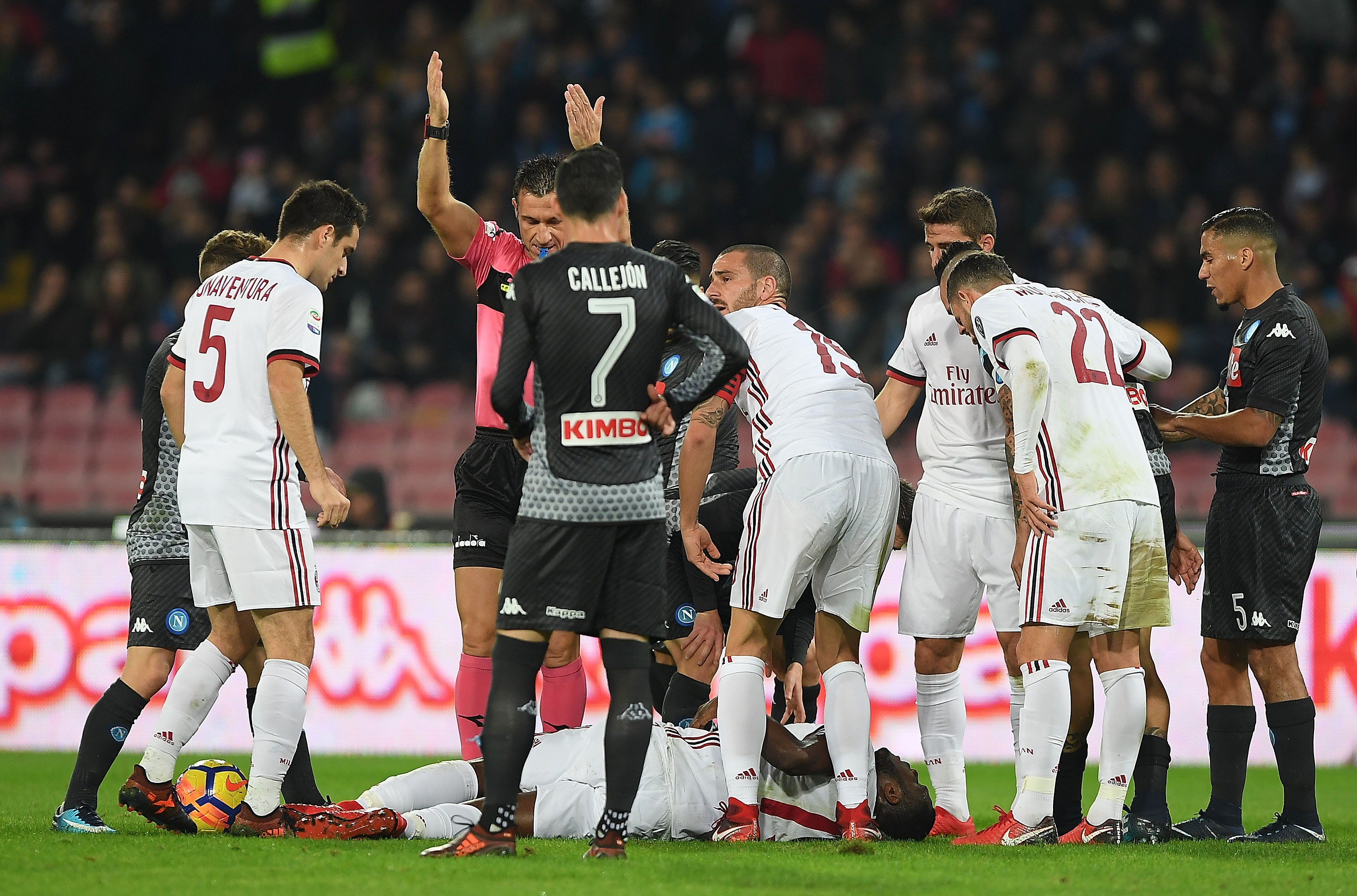 "Possession doesn't win games" one may argue, but it might highlight that everything wasn't bad in yesterday's performance, once again and that there is still the hope of a brighter football at some point in the season, let's just all hope it will not come too late.