The Rossoneri started the game off with a small sequence of possession which was quickly overtaken by Napoli's trademark press and quick passing style.  The first chance of the game came in the second minute with Callejon playing the ball to the edge of the box to an oncoming Jorginho who skied the shot.
It didn't take long for Napoli's style to create some agitation with Kessie picking up an early foul on Hamsik followed swiftly by Borini getting the first booking off a mistimed challenge on Insigne.
Napoli continued to press Milan and the ball ends up at the feet of Insigne who lofts a great cross to the far post for Callejon to nod in only for Donnarumma to save it at his near post
Napoli's dominance culminates in the opener in the 33rd minute when Jorginho plays a defense splitting pass meeting a perfectly timed Insigne run who makes no mistake one-on-one with Donnarumma. The assistant had initially flagged it offside but after video review the goal was correctly given.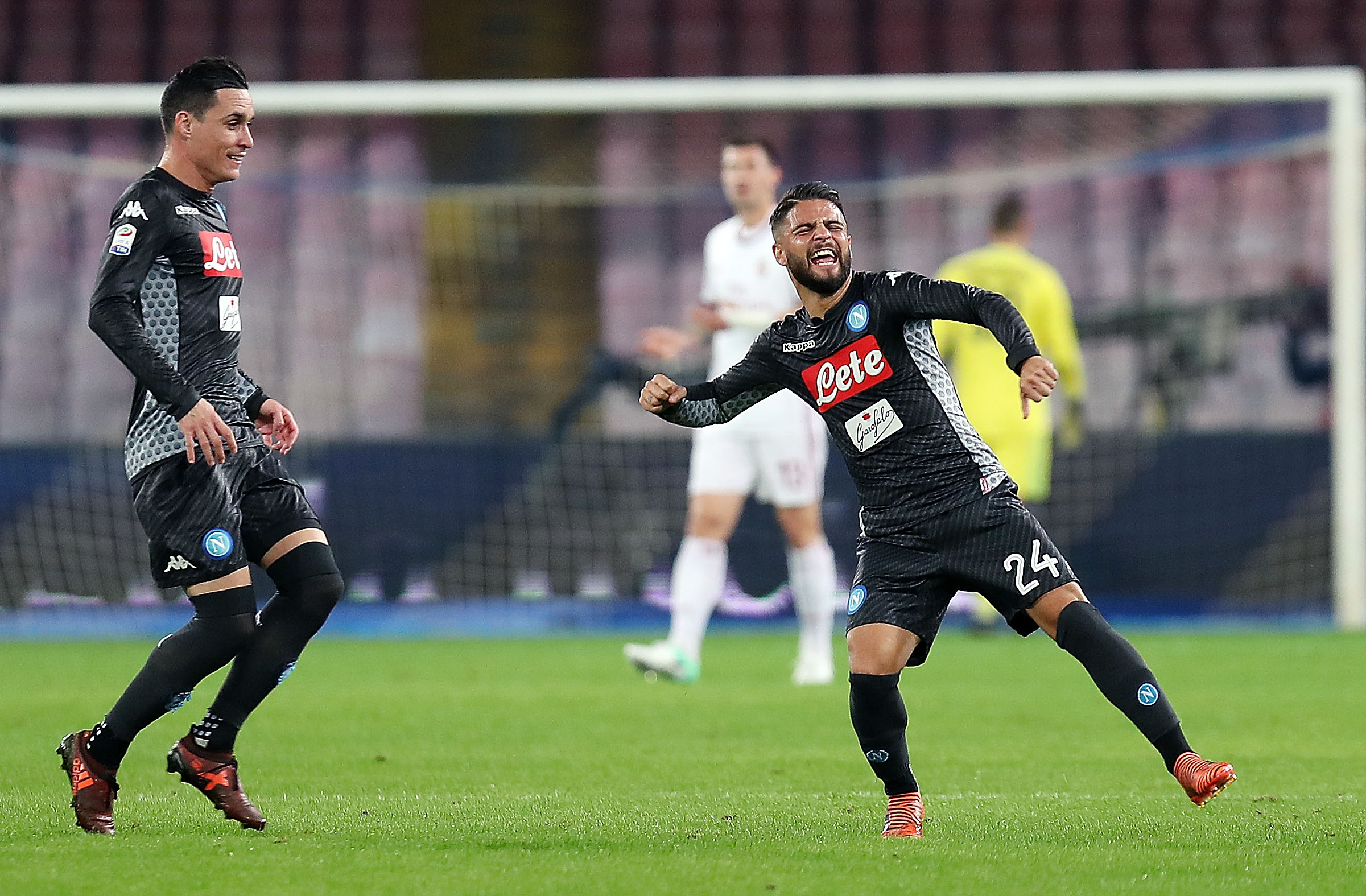 Insigne was once again the beneficiary of Milan's high line when he lost Borini and hit, but was again flagged for offside this time correctly.
The last action of the first half came in the form of a substitution with Suso coming off for Andre Silva after receiving a knock.
The second half followed a similar rhythm to the first with Napoli continuing their control. They once again split the defense from the right side, with Mertens finding himself one-on-one this time. Donnarumma, however, came up with yet another magnificent save to deny the Belgian.
Milan began to look much better and asserted themselves in possession, but didn't create any incisive chances in front of goal. Napoli used this opportunity to counterattack and capitalized once on the high line sending Zielinski through, who calmly finished to put his side two up in the 72nd minute.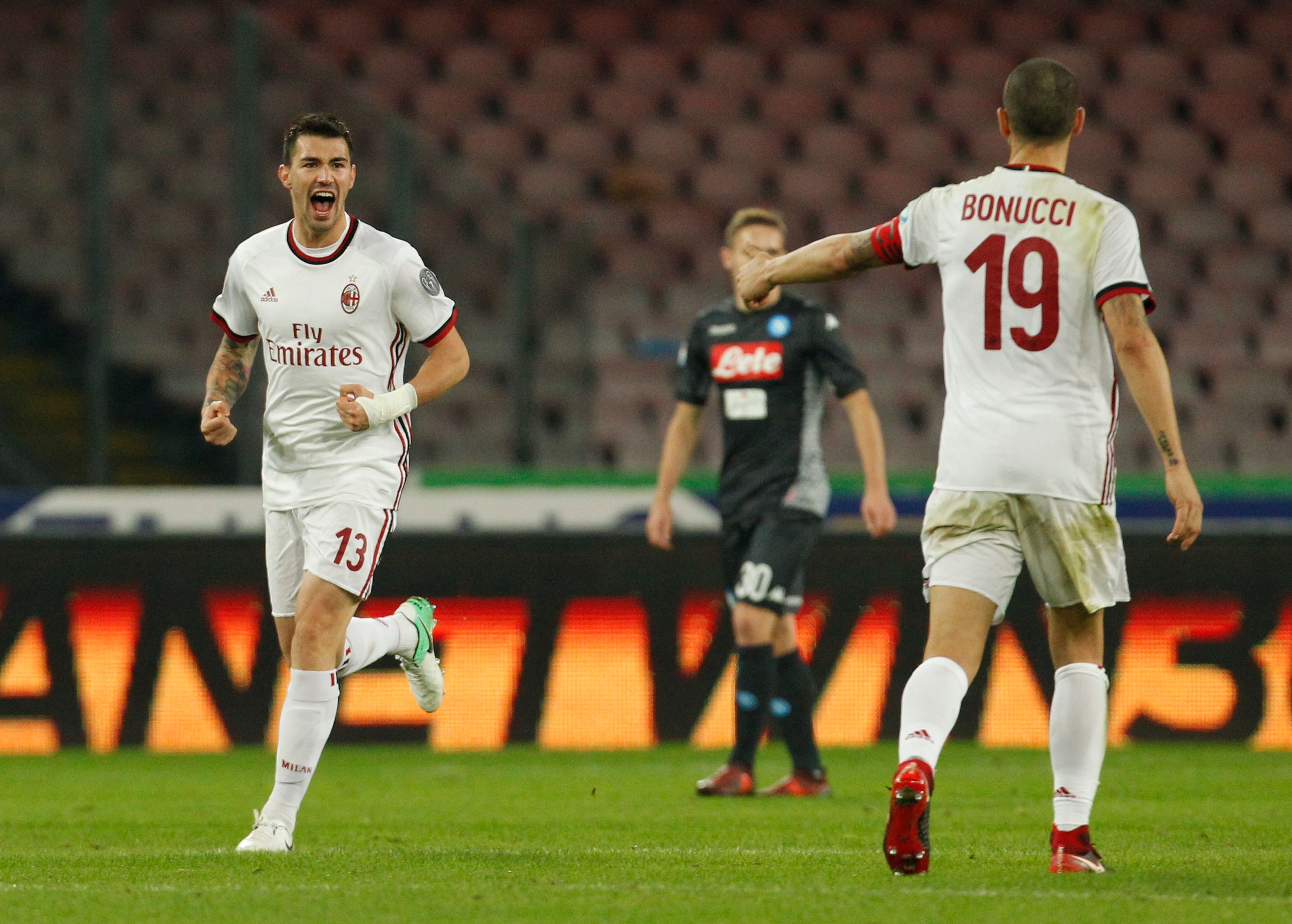 Milan made their second and third changes with Abate and Biglia coming on for Borini and Montolivo and got a consolation goal in the form of a brilliant Romagnoli strike from 25 yards to make for a flattering 2-1 scoreline.
An expected loss against the league leaders but an overall solid performance from a thriving Milan side, destined to regain form.