The tight schedule appeared to take its toll on Milan as they limped to what was in the end a welcome 2-2 draw with Napoli.
Both teams went into the game having been on a good run of form and it was always going to be a tough game in Naples in what was is a horrible stretch of the season for Milan as they played Lazio, Juventus and Napoli within eight days .
It should also be mentioned that this Napoli side have played some wonderful football this season, especially since appointing Gattuso as their coach. The Partenopei are on the up, having a great run in Serie A combined with winning the Coppa Italia.
The game against an in-form Napoli was arguably the hardest for the Rossoneri of the lot, and they got a result despite playing below par. Here are five things we learned…
1. Way off the pace
For the first time since his arrival Zlatan Ibrahimovic left the pitch without a positive note. While his goal involvements have saved him from criticism, we have to finally admit that the Swede has been frustrating to watch at times.
We cannot take away the moments when he shows he class to score or assists, but his overall game has more downs than ups. It is obvious that we cannot expect much from the 38-year-old, but this further proves why the management is so keen on signing a replacement.
However, he has done plenty since coming on and off the pitch and staying a season more with less game time acting as a mentor and leader of the pitch would benefit the team. It is yet to be decided where his future lies though, and his explosive interviews certainly haven't helped any chances of his stay.
2. Way, way off the pace
Arguably the worst player of Milan's current season, Andrea Conti does not fail to disappoint. The Italian was found out of position on multiple occasions, committing a large amount of unnecessary fouls again.
It is time to acknowledge that he is easily the weakest link in the current lineup and unfortunately for Milan, Gattuso was the perfect man to know that as he seemed focus on exploiting that right side.
It was a frantic performance yet again after some shoots of recovery, and it is getting more and more frustrating that he cannot string together two good games.
3. Impact off the bench
The game was far from easy for Pioli's side, but a double change in the second half saw both Leao and Bonaventura introduced to the game in place of Ibrahimovic and Calhanoglu respectively.
The duo made an impact to the game straight away as the Portuguese showed his pace and skills right after coming on, while Bonaventura managed to win a penalty for his team, converted by Kessie to give Milan the equaliser.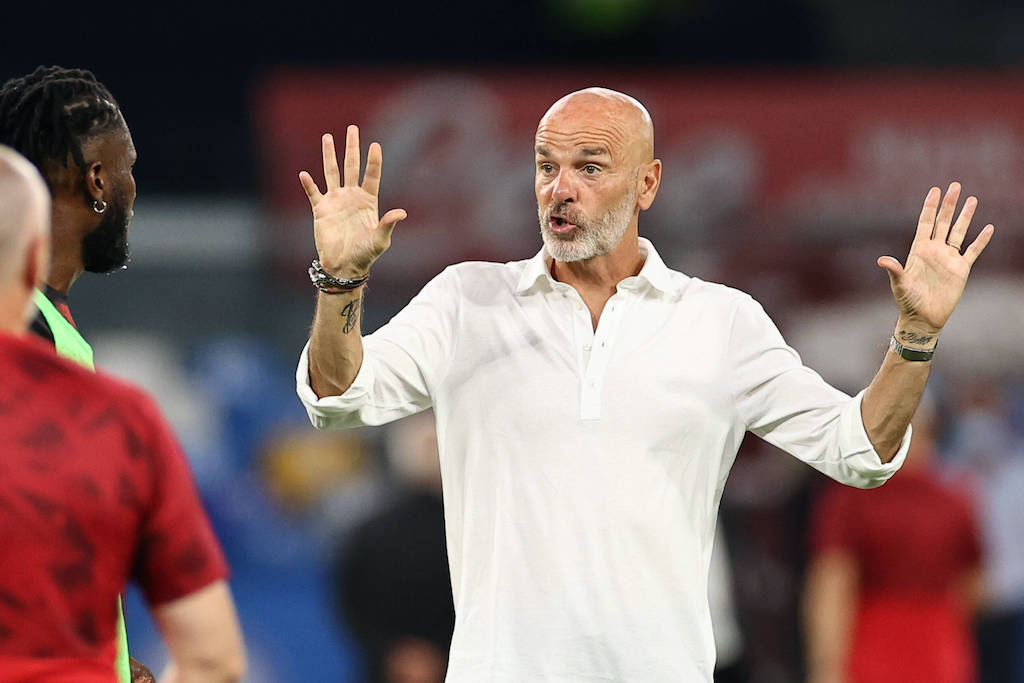 As mentioned, the Rossoneri looked tired after a busy schedule and having that quality depth that can change a game around is priceless. Hopefully, that keeps up until the end of the season with Milan climbing as high as they can in the table.
4. Right side the wrong side
While Paqueta was less involved in the game than he would have liked, it cannot be blamed only on him playing outside of his best position.
The Brazilian really isn't a good fit for the right wing spot, due to the fact he is left footed and typically prefers the left wing if he is not playing as a trequartista, then there was the problem of having Andrea Conti behind him so he was shackled.
Paqueta was tracking back quite a lot to contribute on the defensive end and while that kind of work rate is expected and also seen from Samu Castillejo, it just meant that Paqueta was essentially doomed to not being able to show his true strengths.
While Paqueta was rated poorly for his display, playing out of position allowed Gattuso and Napoli to target one side and render Milan very lop-sided. Kessie was also locked down quite well as his contribution was limited from a ball-playing perspective too.
5. Satisfying ending
With the extremely hard schedule involving Roma, Lazio, Juventus and Napoli we have to congratulate the team for their massive efforts achieving wins against the first three, with only Napoli managing to hold off the Rossoneri.
The team have shown a lot of character after the restart of Serie A and are quite enjoyable to watch with the players enjoying themselves on the pitch. While the season is not over it's fair to say that Pioli has managed to boost this team's morale and get the best out of certain players.
His future is obviously in doubt as it looks though as though Rangnick will be arriving, but a strong foundation is being created from which to build.