After going up 2-0 early in the second half, it seemed the Rossoneri would grab their first win of the season. However, Napoli made a great comeback to eventually win it 3-2. Here are five things we learned from the game. 
1. Donnarumma still has some work to do
Early on in the game, the young goalkeeper looked full of confidence. In fact, he read the game very well at times, while instructing his defenders. Certainly a different Donnarumma from that of last season, who seemed mentally drained. 
However, Gigio fell short on a key area of Milan's game; playing out from the back. At times he simply couldn't handle Napoli's pressure, leading to mistakes made. Furthermore, as Zielinski scored the equaliser, Gigio took a step out, finding himself in no man's land. This made it very hard for him to save a seemingly weak shot. 
2. Midfield needs consistency
From the start of the first half, the midfield trio of Kessié, Biglia, and Bonaventura looked strong. They linked up with the attack well to create some good chances. To top off that chemistry, Bonaventura scored a true beauty to kick things off.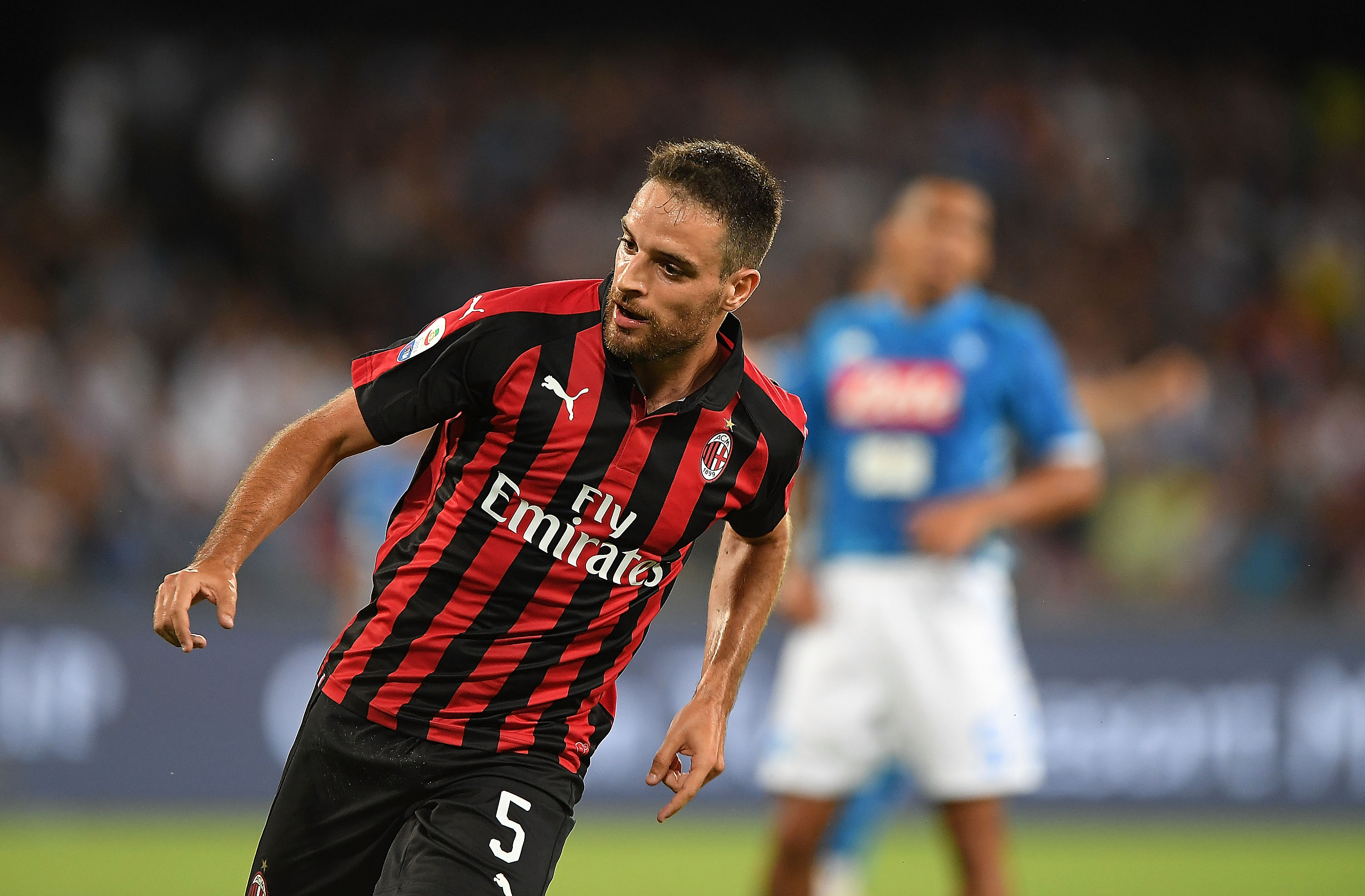 After Calabria scored the second goal, our midfield completely dropped off. They looked overconfident after taking a strong lead but couldn't finish the game. The important chemistry was lost with the defence and the players looked lost, continuing to play out from the back. This is something Gattuso will have to work on, as playing out from the back needs judgement.
3. The team needs to learn to play with Higuain
For most of the game, Higuain was invisible and they couldn't quite find him on the field. He wasn't able to connect to with Borini or Suso, bar a few occasions where he did well to find them on the flanks. However, Rossoneri fans will be hoping that Suso and Hakan find Higuain, and not the other way round.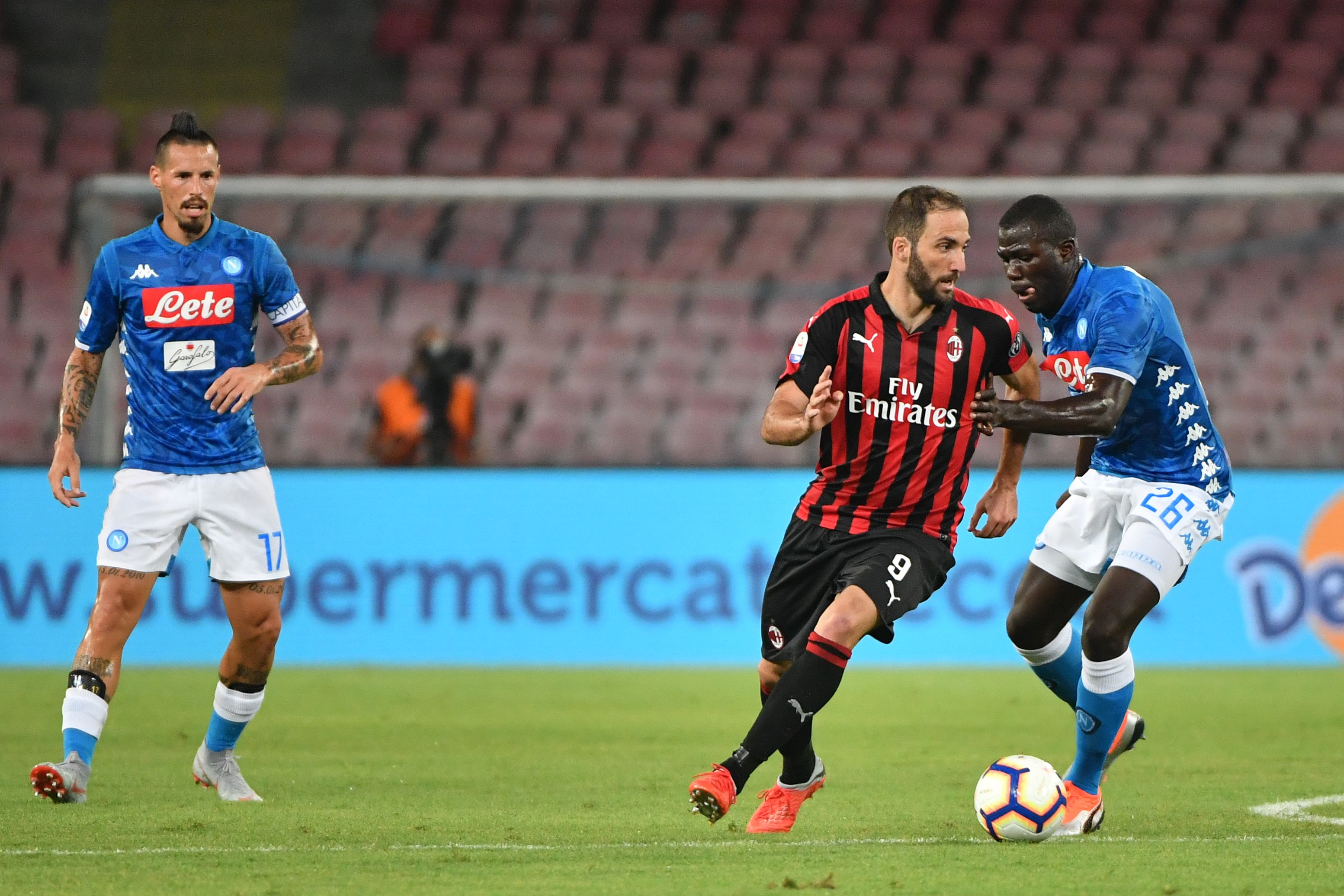 The two goals came from Bonaventura and Calabria, and even though he did well to open space for his teammates, Higuain was just lacking the edge to his game. Missed a good chance with his left foot, failing to get a single shot on target in the game. With that said, he didn't get much service throughout the game. 
4. Suso needs more space to thrive
Last season, Suso got off to a great start but eventually tapped off towards the end. At some points of yesterday's clash, it seemed like he carried that poor run of form into this season, struggling to find space.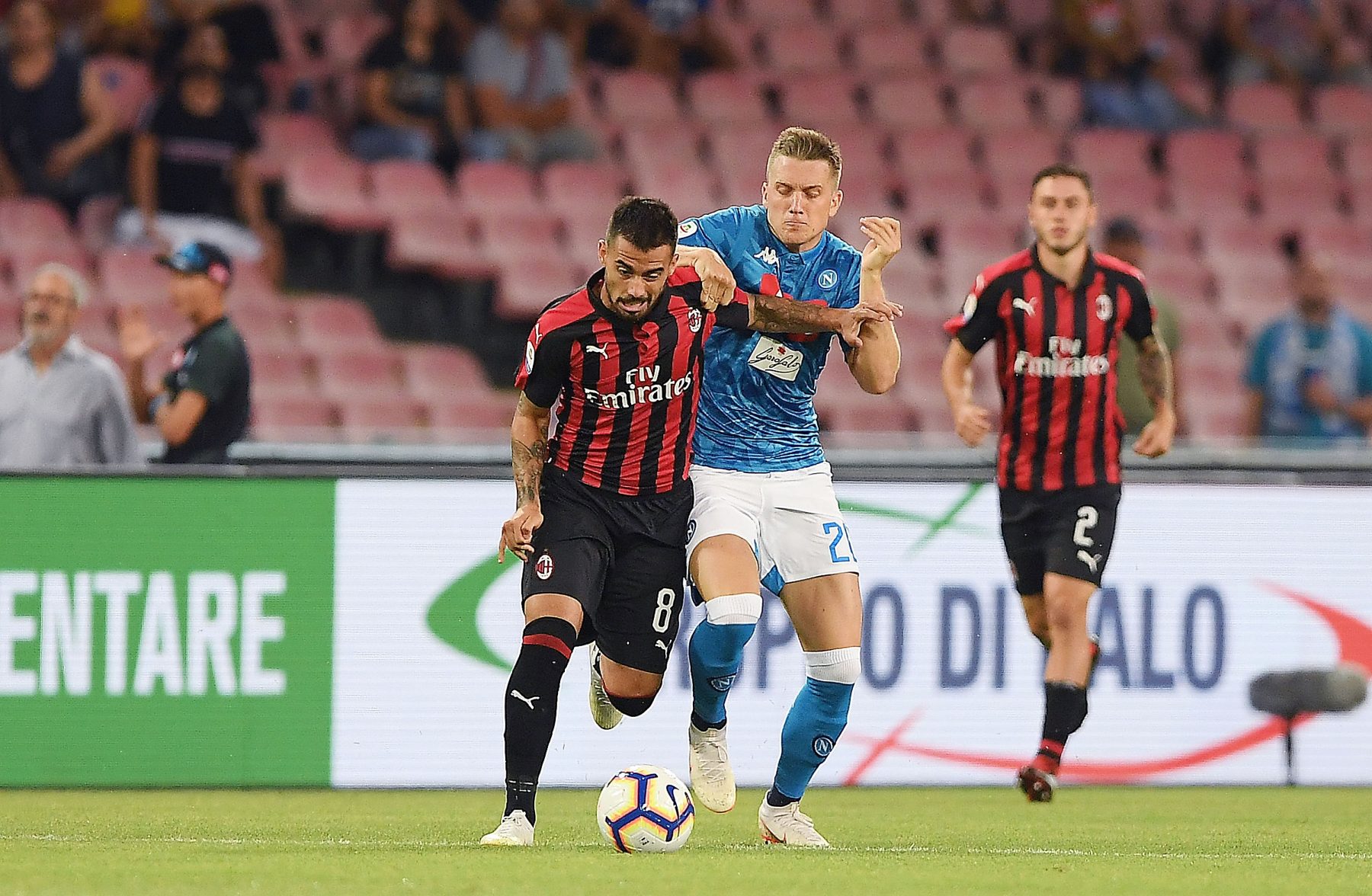 However, this is something that Gattuso will have to work with, as having Suso in 1v1 situations is a key for the Rossoneri. Whenever he did get those chances yesterday, he did really well, managing one assist and one hockey assist. 
5. Two-goal lead away at Napoli, but there is still work to be done
Given the start of the season that we had last year, this was a good showing by the team. They proved that they can go to a top four team, away from home, and get themselves a two-goal lead. In the second half, however, everything that the team did in the first half went out the window.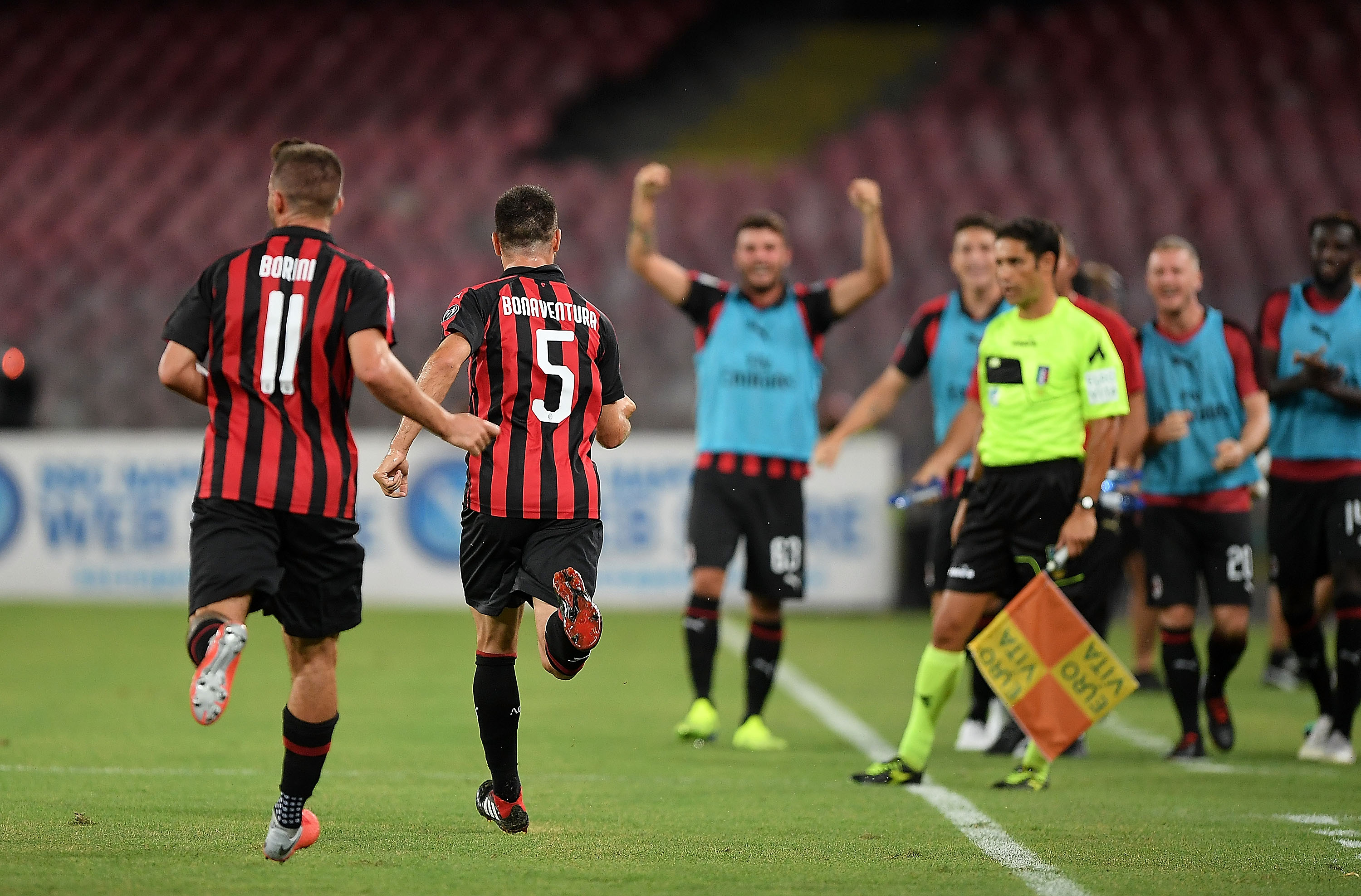 If we want to compete for a top-four spot, being able to hold onto a lead will be crucial. A lack of experience and composure was showcased yesterday, especially in the second half. Starting the season with playing Napoli and Roma was never going to be easy, but the team will bounce back and have a good performance on Friday.