AC Milan were travelling to the San Paolo of Napoli for a tough opener to their Serie A campaign in round two. After leading by two goals, Milan were caught to lose 3-2 in the end. Here's what we thought of the players' performance.
Starting XI
G. Donnarumma (5,5): Was rightfully beaten on the first goal but might have been a bit short on his placement on the second. Not much he could do on the third.
Calabria (6,75): Scored a wonderful goal by having the bravery to go forward all game long. He was a bit shaky during the first half though as he failed a few passes which could have turned out to be costly.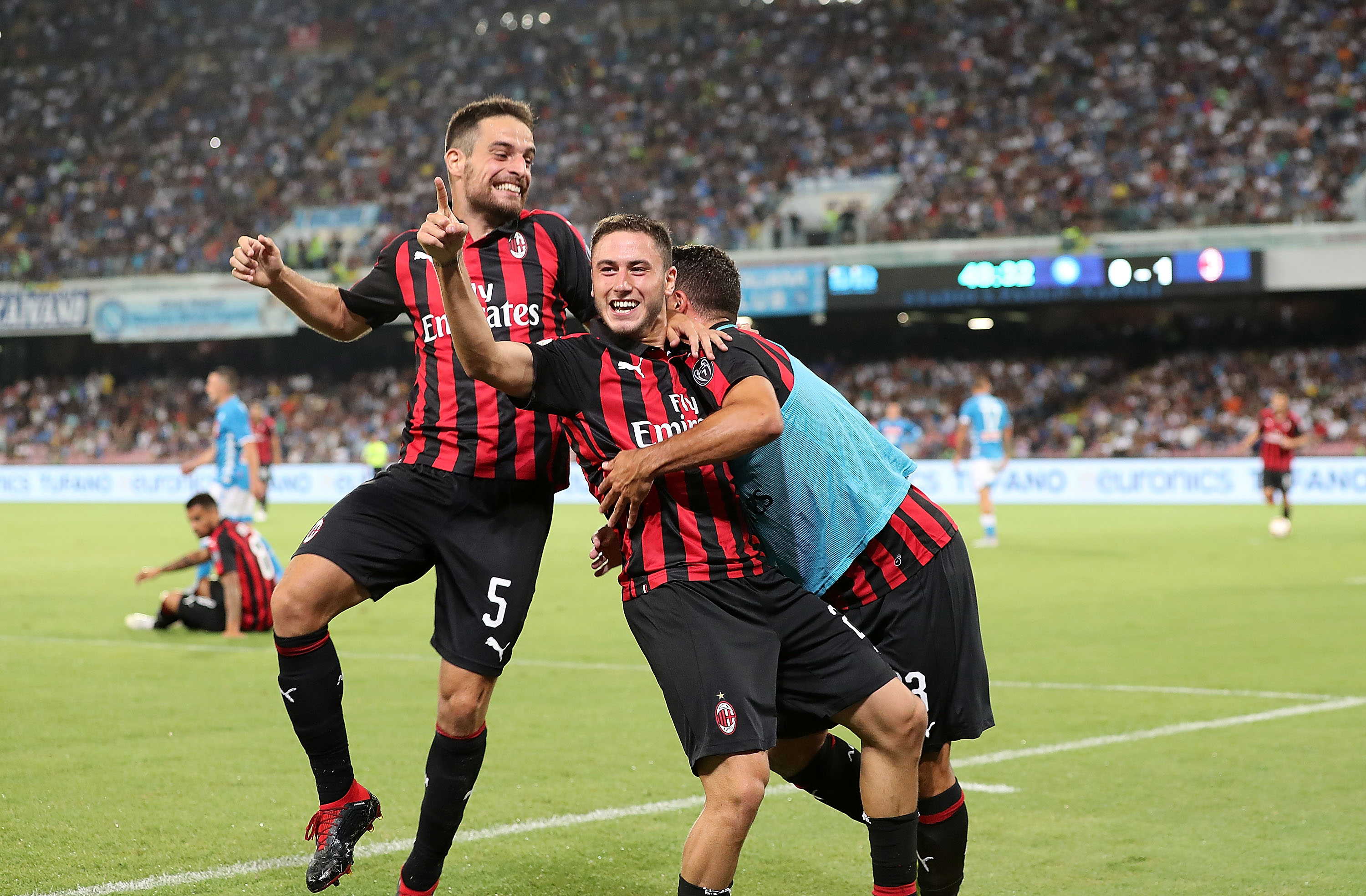 Musacchio (6,25): A good start of the season for the defender who was solid in his play, especially in the first half. He will undoubtedly compete for a starter place all season long if he keeps on playing like that.
Romagnoli (6,25): A bit more of the same for the captain who just might have been a bit short on Allan's run into the box when he then assisted Mertens.
Rodriguez (6,5): Very precious in Gattuso's mindset as he keeps things cool at the back even when under heavy pressure. A decent game from him, although he was misplaced on the third goal.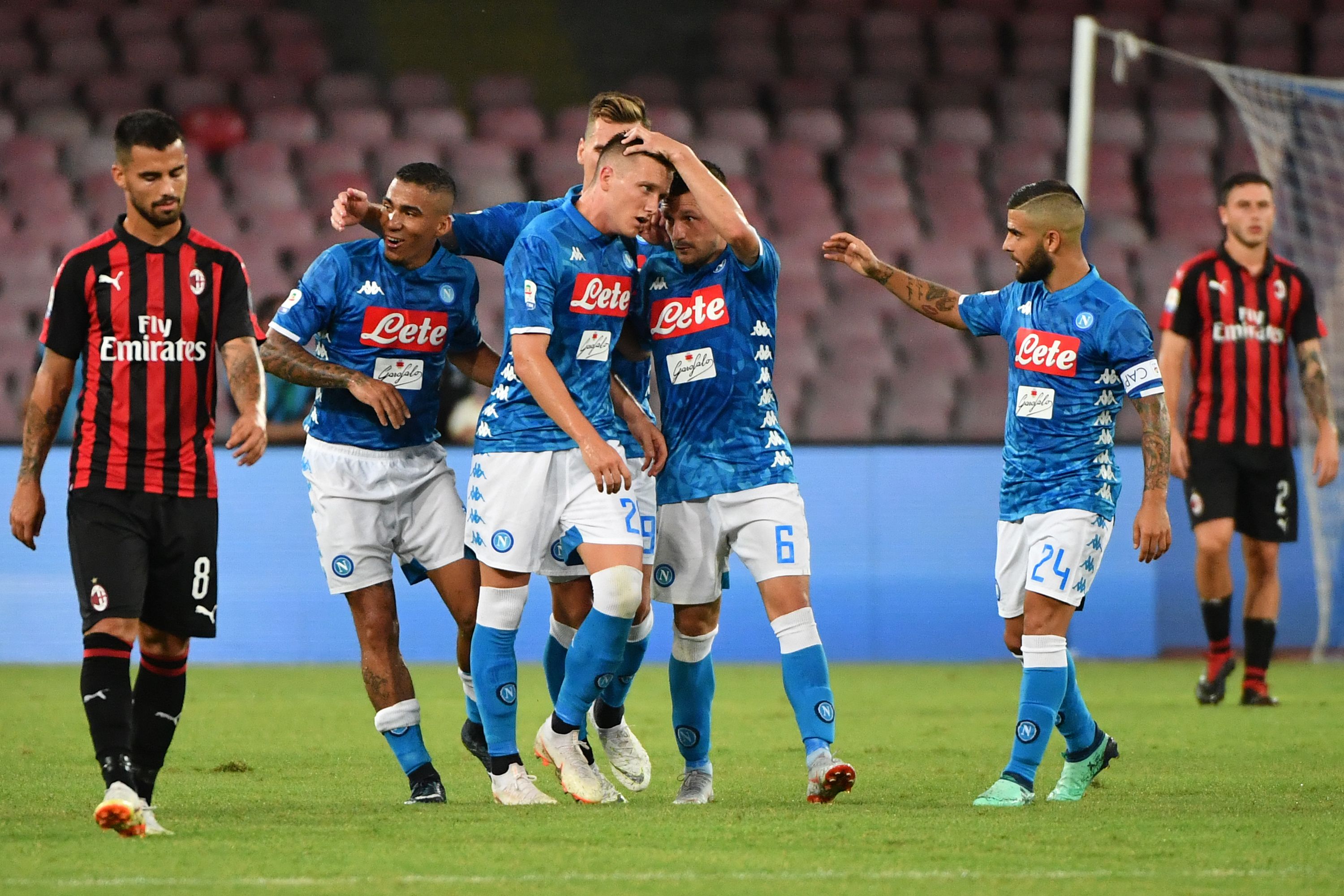 Biglia (5): Was replaced by Bakayoko at the hour mark just after having crucially lost the ball on Zielinski's first goal. Was ok during the game but leaves you wondering if he's good enough to play 90 minutes of ball passing in our own third.
Kessie (4,75): A bit of a slow game for Kessie who was not at all the level he had last year. He was sloppy but didn't have much space given by the opposition to be fair to him. He was largely underperforming today.
Bonaventura (7,5): A really great game from him. He scored a beautiful goal and was even more solid in his passing and placement in midfield than he is most of the time used to.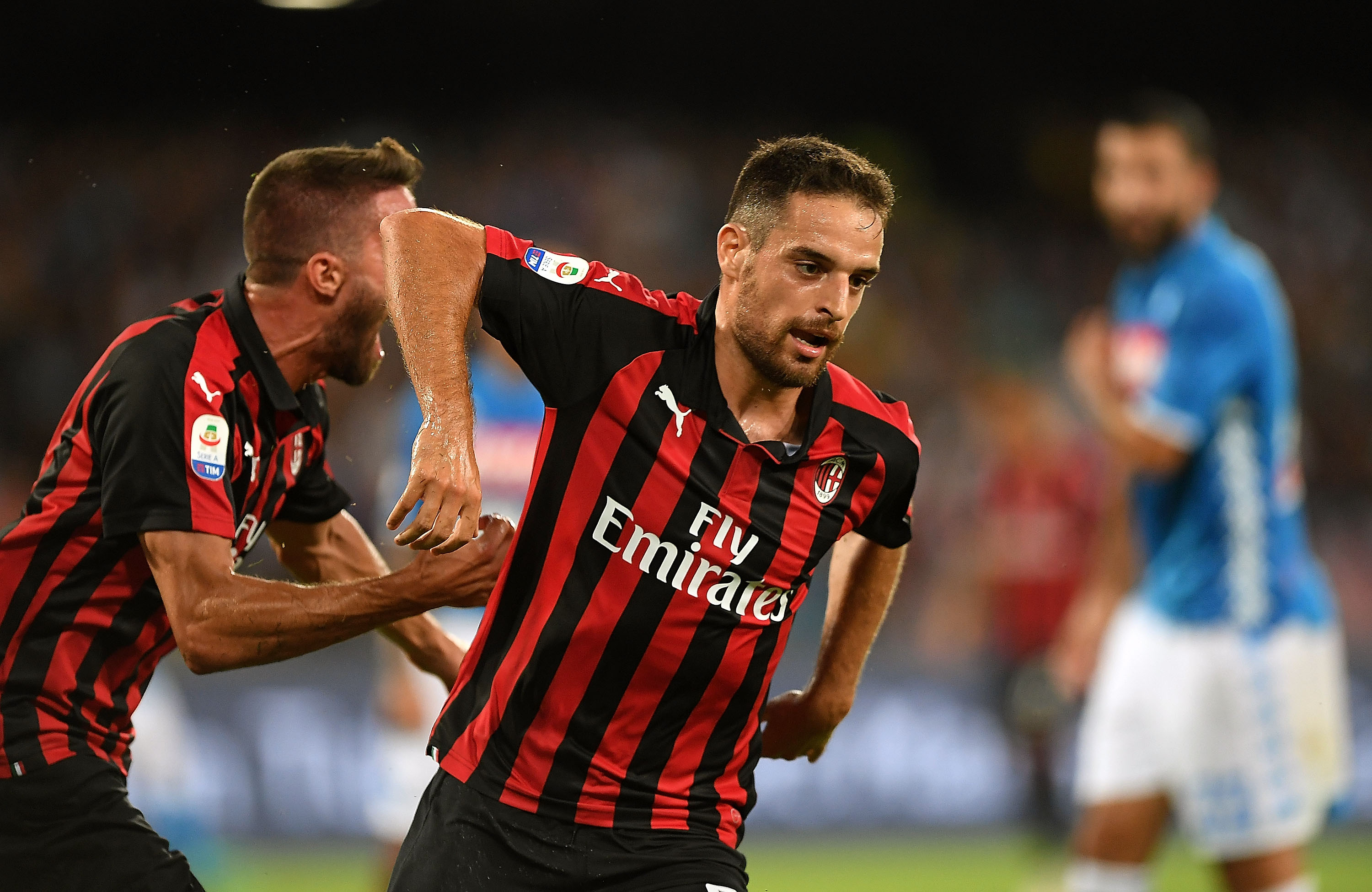 Suso (6,75): Was fouled an incredible amount of time during the first half before earning more space in the second half and assisting Calabria on the second goal.
Borini (6): Not much impact offensively but helped Rodriguez a lot to cover for the Callejon – Allan duo on the flank. He obviously wasn't able to emulate the missing Calhanoglu. Did get an assist for Bonaventura's goal, which bumps up his rating. 
Higuain (6): Was very active in the second half especially but had not much great opportunities nor space given by the Napoli defense. Skied his biggest chance of the game on a cross from Laxalt.
Substitutes
Cutrone (N/A): Didn't play enough to be rated.
Laxalt (6,5): Came on for Borini to replace him on the left flank. He had the chance to propose himself on a few runs and was really interesting especially with his crosses.
Bakayoko (4,5): Came on to replace Biglia as a defensive midfielder. He appeared to do ok when he unluckily cleared a corner into Zielinski's path for him to equalize at 2-2. Is a bit naive when pushing forward as he failed to dribble past a few opponents and was too light when it comes to defending.
The Manager
Gennaro Gattuso (6,5): Although his team went from 2-0 up to 2-3, you could feel the preparation to the game and the season. This team showed a lot of confidence before conceding the first goal even if they didn't create that many chances. He will have a hard time to find the result encouraging, but not everything was bad today.