Before Niang was purchased from Caen he was relatively unknown to the football world, but in France the lanky teenager was described as a sensation.
M'Baye was the youngest player in Caen's history and in 2012 Niang was purchased by AC Milan. Niang was dubbed a phenom, and was viewed as the answer to Milan's striker issues for years to come.
At Milan things started relatively well. He made 20 appearances for Milan in his debut season and even contributed a goal in the Copa Italia.
Under the guidance of Massimiliano Allegri the young Frenchman was deployed as a right winger. This seemed as his best fit considering his pace and strength.
Despite his decent performances management decided to loan him to French outfit Montpellier to gain some more experience. While there the youngster was used as a striker and netted four goals for the French outfit. His stint at Montpellier came with mixed reviews as his performances fluctuated causing doubts. Soon rumors of a Milan exit were often a parallel topic when Niang's name was mentioned.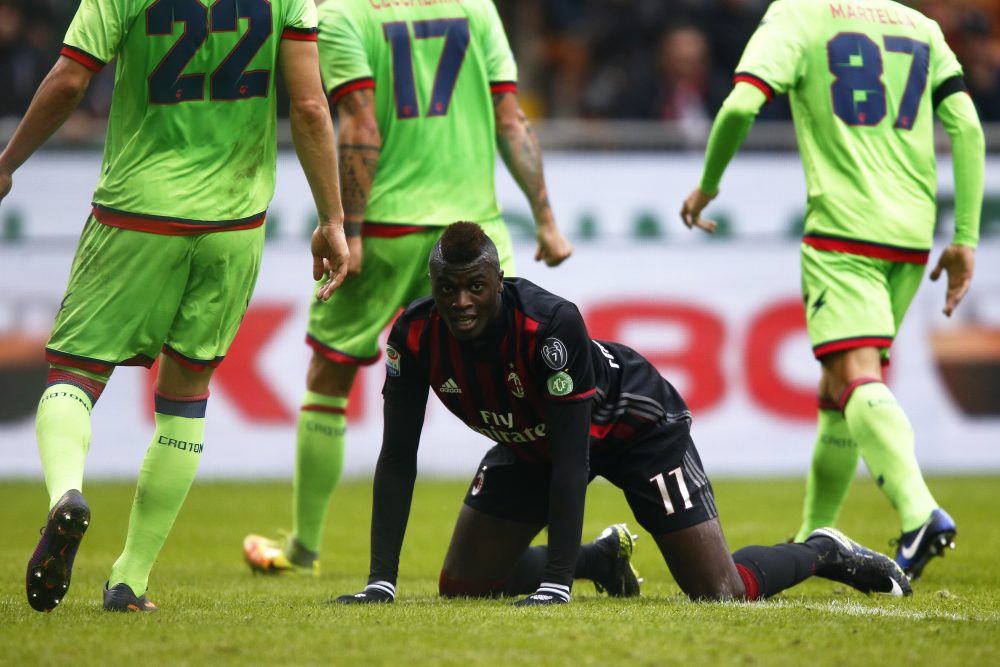 Niang was once again sent on loan this time to Genoa where he finally settled in. M'Baye scored five goals and performed well for Genoa which compelled Milan to keep him.
Milan struck gold by having the intuition to send him loan. On his subsequent return, Niang set Serie A on fire as his inflated confidence and self-belief helped him generate interest from Europe's elite clubs.
Niang is an anomaly as he possesses all the attributes and skills to be a world-class player but his inconsistencies and temperament seem to hold him back. The young striker/winger looks like his compatriot Theirry Henry sometimes and on other occasions he looks like an amateur filled with confusion and uncertainty.
At the beginning of this season Niang started off in fine form as he not only scored but he provided assists for his teammates. He also did a lot of dirty work as he would trackback to make it difficult for the opposing team.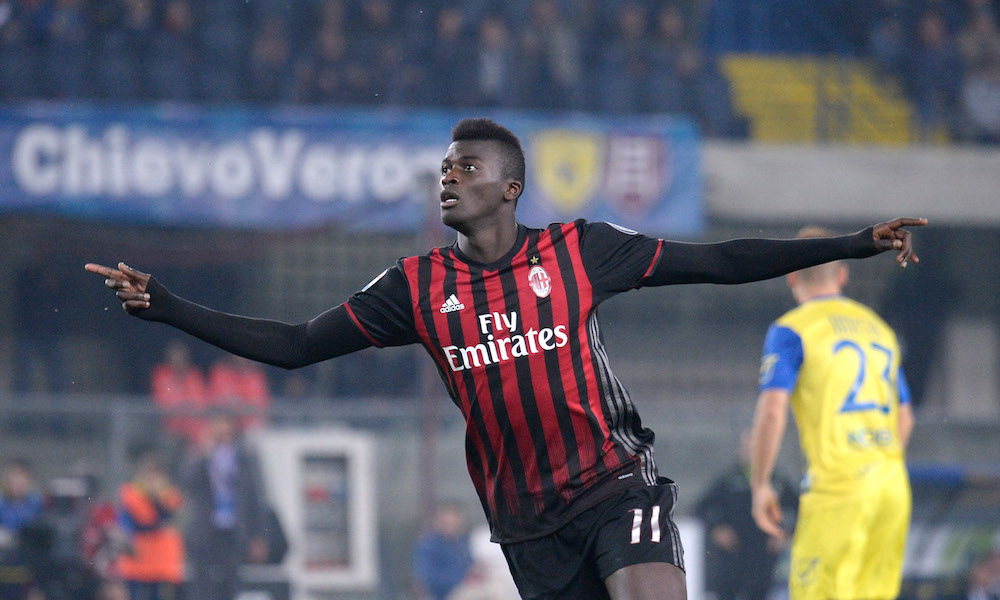 Things were going well for Niang and Milan as the team swept past their opponents with general ease. While Milan has been trotting on they have not carried Niang along; as his performances have slumped low once more.
The positive aspect of Niang's current dip in form is that he is young and this can be viewed just as growing pains for a young player who's still mentally developing.
Considering the fact that Niang is still only 22 years old, all hope is not lost. If both player and club mutually agree on a long lasting relationship it should reap fruitful benefits.
..Montella is doing a fine job at pacifying the anger of the fans.
Milan needs to be patient with the player and Niang needs to find the desire to improve his attitude. Thus far Montella is doing a fine job at pacifying the anger of the fans. Niang's missed penalties and sub par performances have not been accepted with ease by the Rossoneri supporters.
I believe that a patient and levelheaded approach is best needed for the player's current dip in form.
This would surely be on the forefront of the management's agenda as the pains of losing Aubameyang still haunts Milan's management to date.
Luckily for both club and player, he has time on his side and the potential to become the player we all want him to be.