M'baye Niang is a young promising player who has been at AC Milan for quite a while now.
Loaned out to Genoa for the 2014/15 season, the youngster came back last summer for a new beginning. He played 17 matches over the course of the season, scoring five goals in 1162 minutes and making the top 10 under-21 players in Serie A.
Niang had an impressive impact on Mihajlovic's Milan as the coach made him the bridge between the midfield and Carlos Bacca, before getting injured in a car accident in February. Niang's absence was felt throughout the end of the season, as the Rossoneri failed to grab a win in five consecutive matches. His pace and energy made Milan more balanced, and with an incredibly slow main striker like Bacca, a supporting forward like Niang is ideal.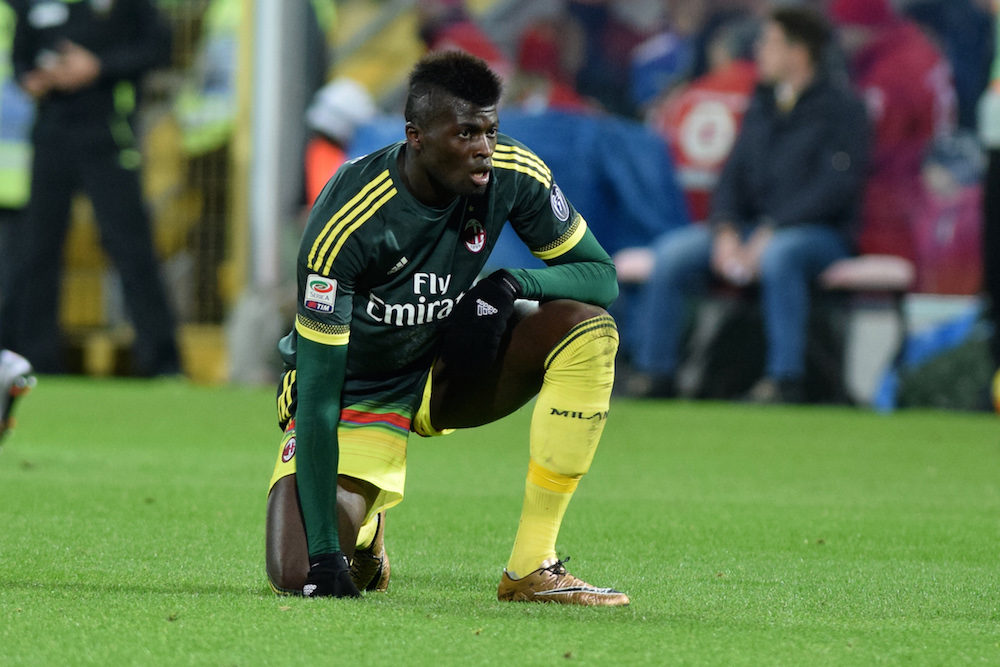 The prodigy's statistics show progression, encouraging numbers with evolution every year. When returning from Genoa M'baye Niang showed confidence, something he desperately lacked before. Considering how he has been improving for the past years, this is one of the reasons he should be given a real chance to prove that he is worth to play for the Italian giant.
The real problem with Niang is clearly his lack of maturity; it is felt in some of his decisions on the field, with or without the ball. Some poor choices he has made with the ball are mostly due to the fact that he is young and still think like a rookie. His decisions when he does not have the ball are worse; nobody will forget to day he rode on a Torino player's back. However, with the right guidance from coach Montella, he could mature and become the player he is destined to be.
Everytime he has been on loan, he has always done well, scoring no less than five goals in 12 appearances for Genoa FC last season and found the back of the net 4 times in 17 apperances in Montpellier back in 2012.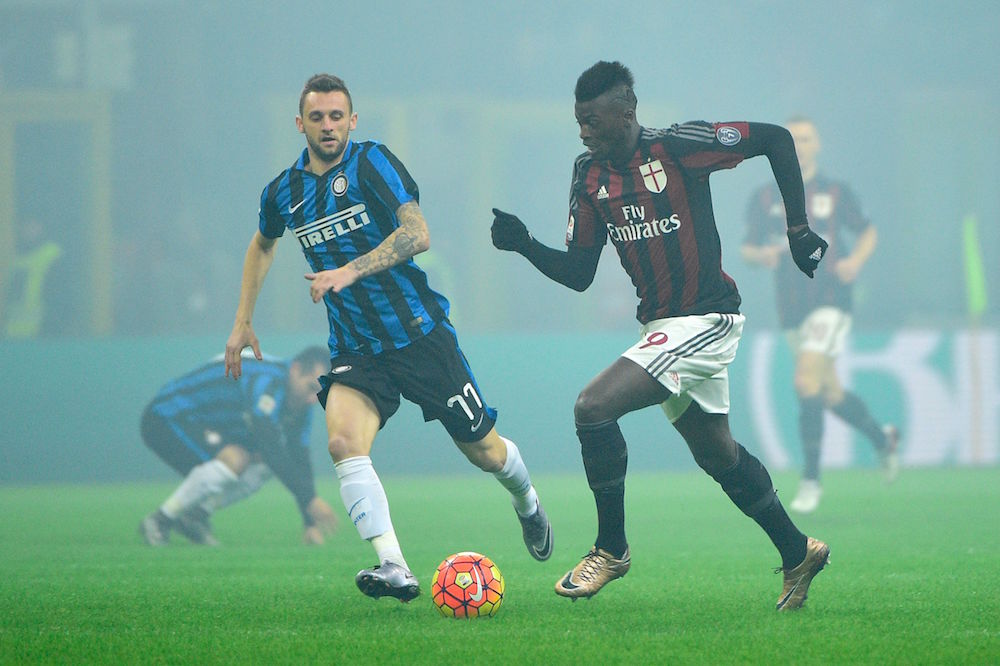 With the possible departure of Carlos Bacca, Niang could find himself favorite to replace him as the new coach Vicenzo Montella is already a big fan of his.
Luiz Adriano was benched for most of last season, while Menez and Matri will likely be sold. What about Lapadula? Will he be a competition to Niang? Gianluca was quite simply a beast last season although it was in Serie B, and Niang has more experience in Serie A and have already shown great abilities in the past, the only thing missing is a space for him to shine on his own and maybe some good guidance from the coach.
This is the season we should all judge Niang on, he has enough experience and the abilities to do well. It is easy to forget that the Frenchman has played in the Champions League in the red and black shirt, has been a Milan player since 2012 and at only 21 he is still very young. With the departure of Bacca for M'baye Niang it is now or never.