Milan striker M'Baye Niang has been talking in detail to La Repubblica about the season so far and his aims for the future.
He began by explaining that: "Statistics on how effective I am for the team really please me, I don't feel irreplaceable for sure, but I do feel like one of the leaders of the team.
"If I continue to work hard I can become a champion and this Milan team wants to return to being where it belongs; in the Champions League."
Asked if he was close to a move to Premier League champions Leicester City last January he replied: "I had just returned from injury and all I could think about was the game against Inter. I did well in that game, I scored and we won 3-0."
When he was asked to pinpoint the differences under new coach Vincenzo Montella, Niang replied: "We lacked an identity but now we have a solid group of players. I have already turned down offers to play elsewhere and I would still say no today."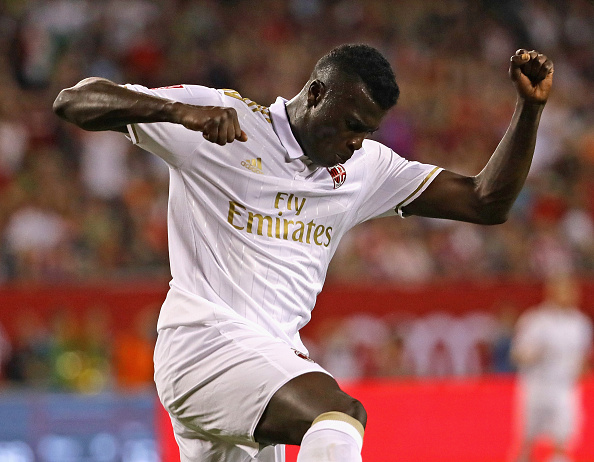 On a possible future at Paris Saint-Germain he stated: "Why not? I used to wear the number 78 shirt which is the address of my old apartment in Yvelines, but now I am close to Milan and wear the number 11, like in Genoa. I would love to become the captain of this team."
He continued by explaining: "My career demonstrates how sport can save people from taking the wrong path in life. Not everyone can succeed but now I'm 22-years-old and I have been a professional since I was 16."
Finally on a possible Scudetto challenge; "It's too early to talk about things like that."
So what about qualification to next season's Champions League?
"If we remain focused, anything is possible. The game against Juventus could be the real turning point, they are not unbeatable has Inter have already demonstrated. We must return to European competition."