Jens Petter Hauge was not struggling with an athletic problem but rather with adapting to a new league and a new culture, according to a Norwegian journalist.
Hauge has not had the easiest of years so far in 2021 as he was excluded from the squad list for the Europa League knockout stages despite being Milan's top scorer in the competition, and he did not get much opportunity to impress in the league.
However, there was a very positive moment for the 22-year-old on Saturday when he scored an equaliser inside the final five minutes against Sampdoria to snatch a point for the Rossoneri after a sub-par performance from the team.
Jonas Moen Rye of Eurosport spoke exclusively by MilanNews about Hauge and the goal that arrived after a long period where he did not manage to rack up many minutes and struggled for form.
Hauge has had a peculiar season. He was immediately decisive with important goals, then he lost some ground, up to the goal with Sampdoria. How can this trend be explained? Can it be related to physical condition?
"I don't think it's a physical problem. Hauge comes from a team with one of the highest athletic demands in the entire Norwegian league, with a coach who places so much emphasis on the fitness of his players. I think it's more a question of adaptation in a new team, a new culture and a new lifestyle," he said.
"There was recently a study by a Norwegian psychologist regarding footballers who moved abroad. He says it is not uncommon to see immediate success followed by a small loss in shape after a few months. All of this relates to how you adapt to life in a new country. Hauge is still young and will continue to improve, I believe he will prove to be an important asset for years to come."
Hauge scored more than his team-mates in proportion to the minutes played, do you think he should have played more in recent months?
"I always hope that Norwegian players can be successful in the major leagues. Hauge's transfer to Milan was a wonderful story for a young Norwegian. I certainly hope to see him play more regularly, but I believe that the coach and the staff of the Milan have a plan for Hauge and we haven't seen his best in the Rossoneri shirt yet."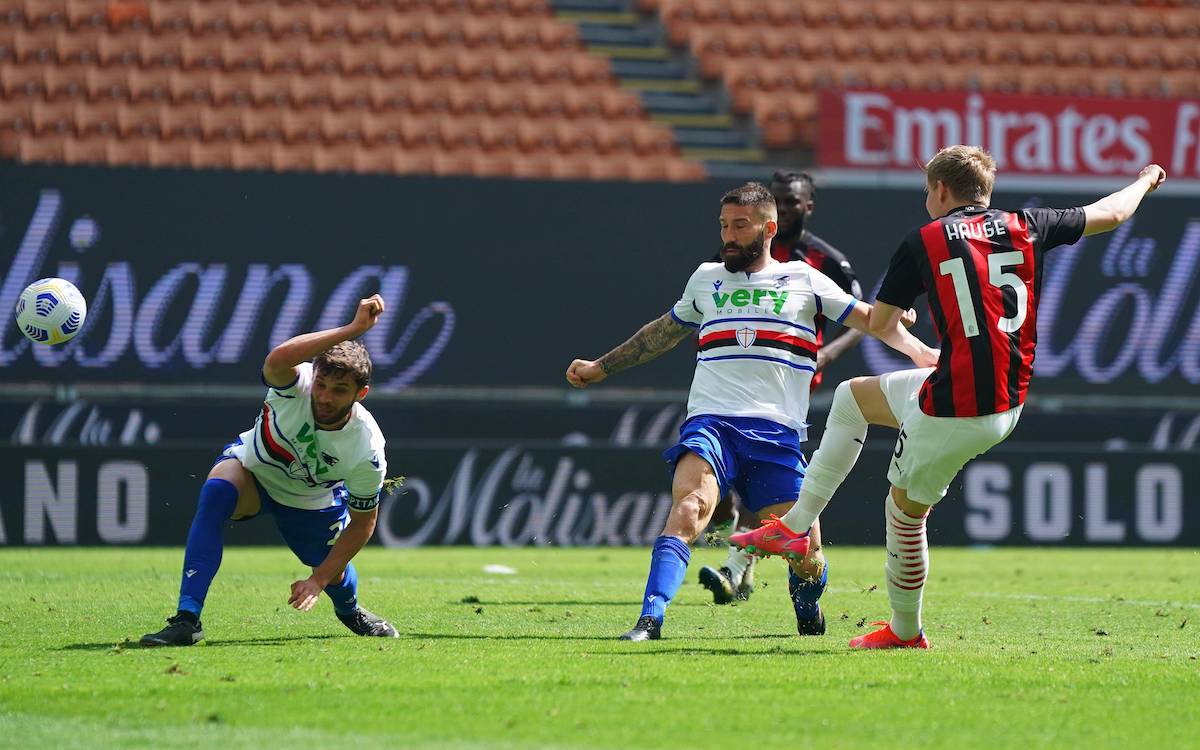 Last summer there was great excitement for Hauge, has the general opinion remained the same?
"Yes, he is still one of the overseas players who receives the most attention from the Norwegian media and fans. Obviously alongside Haaland and Ødegaard. I think most Norwegians understand the importance of the club he is playing for. and still sees him as one of Norway's most important players. "
Do you think Hauge should stay at Milan next year? Calhanoglu for example advised him to stay in a recent interview.
"If Calhanoglu says that Hauge should stay I trust him, he can judge better than I can. He sees him every day in training, he knows his qualities and his development. It is significant that a player express himself in this way in front of him. to the media for a team-mate.
"I think Hauge appreciated and probably gave him a little more confidence. I hope to see Hauge at Milan again next year. It would also be important for Norwegian football's interest in Italian football, we tend to get excited when one of our compatriots excels in the big leagues."
---
READ MORE: Parma vs. AC Milan – Team news, opposition insight, stats and more