AC Milan have announced a new partnership with AfinnaOne who will become the official Telco Partner of the club.
Milan confirmed the agreement on their official website, and as part of this collaboration AfinnaOne will provide the Rossoneri with their DiPaaS platform and expertise acquired over 13 years of activity at the highest levels among national and international operators.
Casper Stylsvig, AC Milan's Chief Revenue Officer: "We are delighted to welcome AfinnaOne into the Rossoneri family and to begin an innovative and unprecedented journey side by side. With the valuable contribution of a company that is a leader in the world of telecommunications, we aim to further consolidate the digitalisation process of our Club and respond more punctually and effectively to the needs of all our fans."
Massimo Lucera, CEO of AfinnaOne: "I am proud to have carried out this ambitious project with my entire team, whom I thank, and I believe this is only the beginning of a growth path in the Digital Economy with such an important and unique partner.
"Thanks to this project, AC Milan will be able to increase and consolidate the Family of its fans with a series of increasingly 'useful' services for everyday life, in the telecommunications world and beyond. We are only at the beginning of a Digital transformation that will involve all markets and the whole family of the great AC Milan."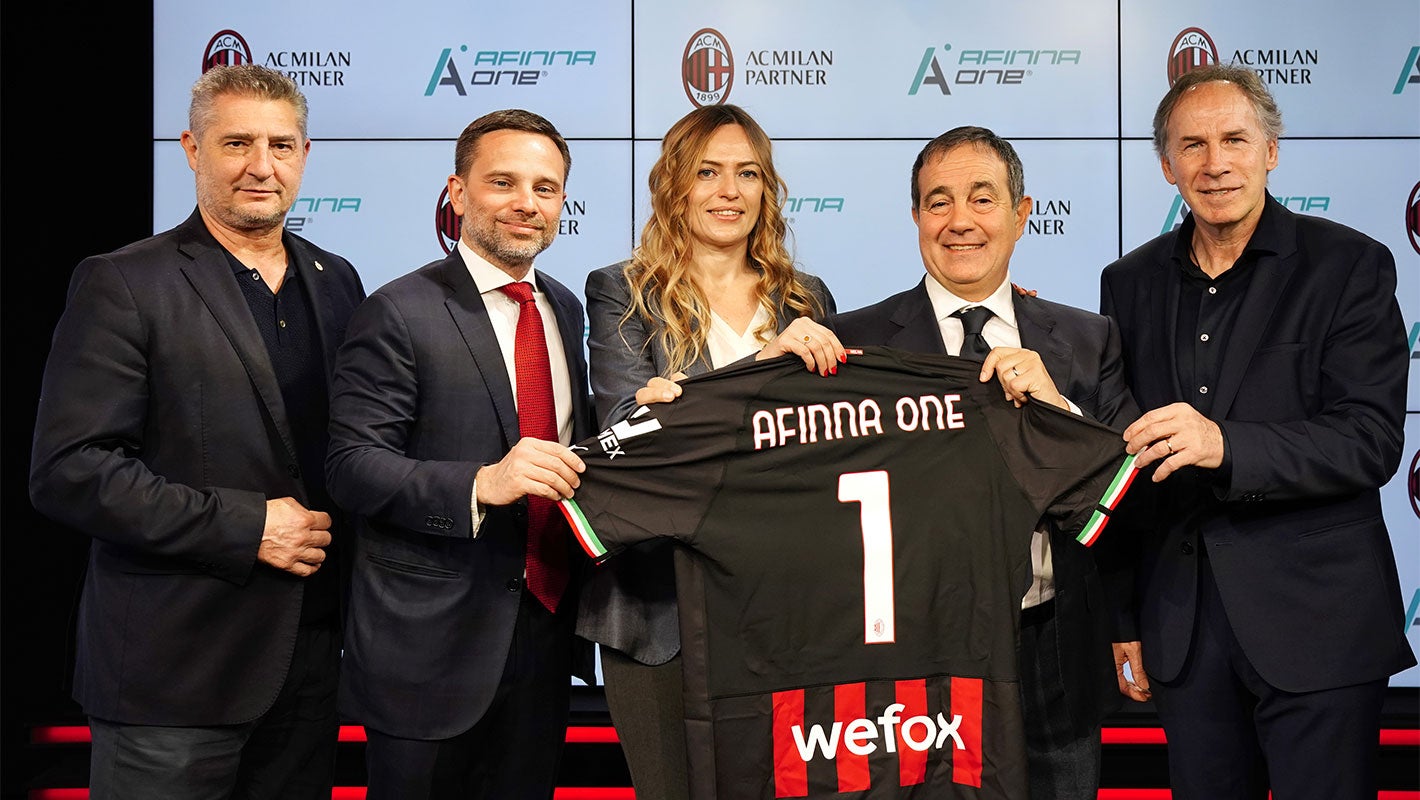 Founded in 2010, Afinna One have rapidly expanded to become one of the most reliable partners in the Global Telecom Market, with their mission to be a 360° Communication Service Provider with a portfolio of innovative solutions that include, on top of their core business, IoT, ISP, SMS and Digital Platforms.