Part one of what we hope to be a successful series focuses on three players, with discussions from three of our writing panel.
We will discuss whether one player should be signed or not, whether one should be sold or not and whether one should be kept or not.
Kicking us off this week it's Nicolas N'Koulou, Andrea Bertolacci and Jeremy Menez!
Sign – Nicolas N'Koulou
Alex: With Alex and Philippe Mexes are on their way out of the San Siro giants, who will partner Romagnoli in the heart of defence? A name that comes to mind is Cameroon international Nicolas N'Koulou. The Marseille man could compliment Alessio very well, as they are similar in style.
With N'Koulou being just 26 he could lead a partnership with Romagnoli for years to come. The Marseille defender has nearly identical on the ball stats to the ex-Roma defender, which is good. The Cameroonian likes to play lots of short passes and sits at 180cm tall. I think he should be one of Milan's primary targets for the back line.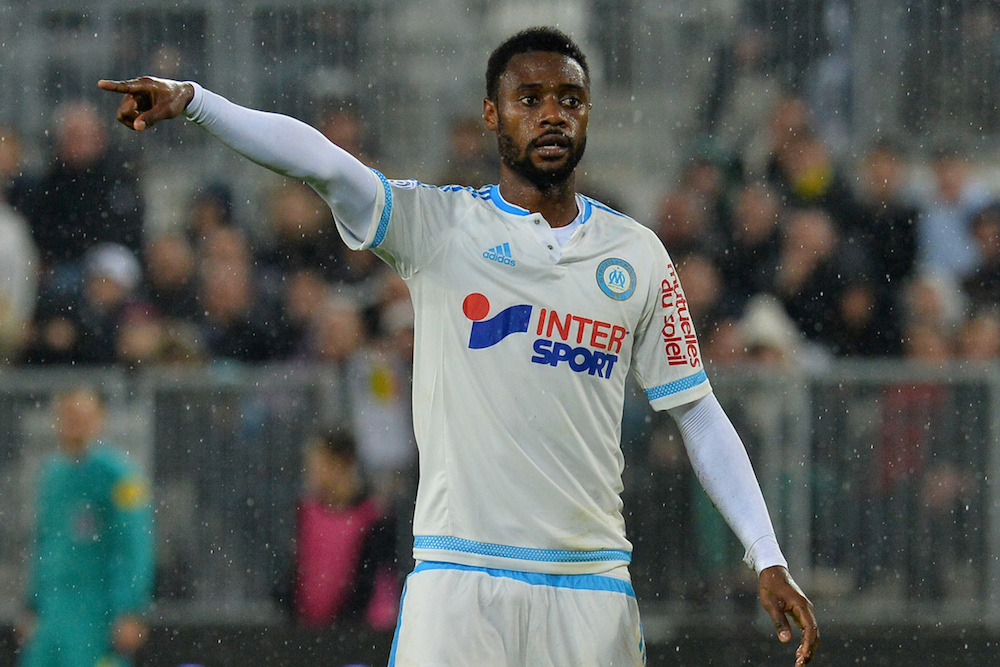 Isak: I wouldn't say I'm a big fan of Nicolas, but he's way better than some of Milan's current defenders, which is why I think the Rossoneri should sign him. Not only that, N'koulou's contract will expire this summer which makes him a free-agent, Galliani's favourite way to sign a player in other words.
Milan will have to battle it out with the likes of Juventus, Atletico, Schalke and many more for the centre-back's signature…Galliani, work your magic!
Oli: Much like my colleagues I can see a lot of positives from signing a player like N'Koulou. Milan failed to establish a consistent centre-back pairing all season long, the closest being Romagnoli-Alex, but the latter will be leaving for free this summer.
Available on a free, the Cameroonian would definitely add grit to the back line, and would be a solid defensive re-inforcement without a doubt.
Sell – Andrea Bertolacci
Alex: If there is one player Milan overpaid for this season, every single Serie A fan, not just rossoneri will point the finger at Andrea Bertolacci. The Italian international arrived from from on a €20 million deal, from Roma.
He had impressed the season before on loan at Genoa and now it looks like a stoke of genius by the capital outfit. Unable to complete an average of one key pass a game as a the crative mind in the team is dreadful. Sell him before his value decreases even more.
Oli: This is an opinion that would likely get shot down by Milanisti all over social media, but I believe Andre Bertolacci deserves another chance next season. I think it's fair to say people expected big things from the midfielder, which he hasn't at all delivered in 2015/16, but to completely write him off could prove to be a fatal mistake.
Give him the benefit of the doubt; a new coach, new system and a fresh approach next season, plus a better supporting cast, and Andrea may turn out to be a bargain!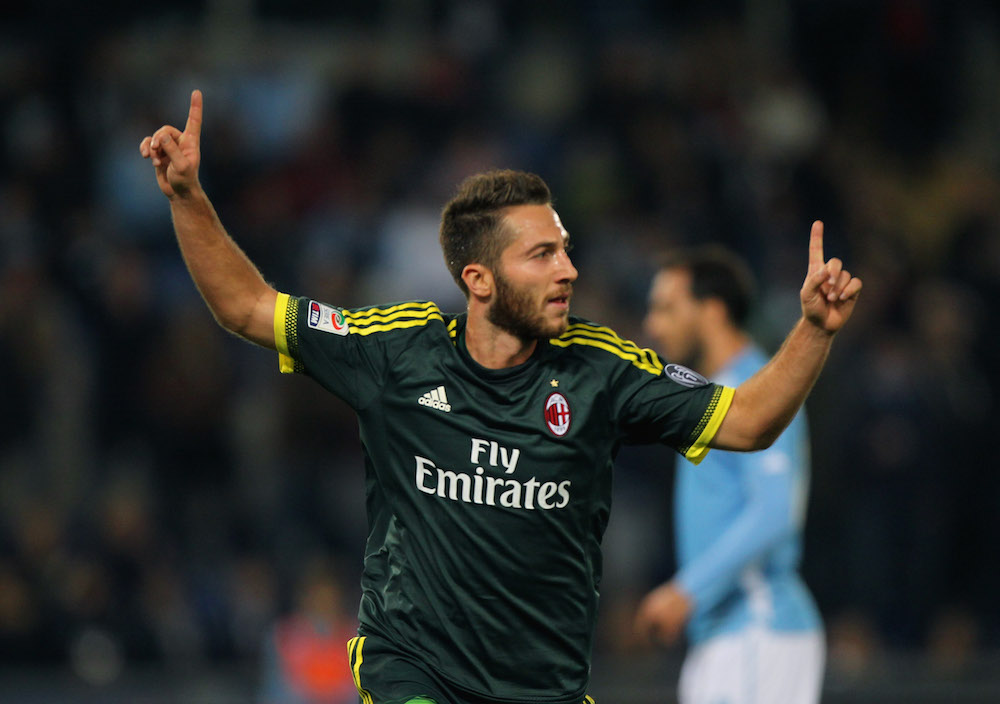 Isak: This is controversial, but I would like Andrea to stay next season. Although his first season wasn't a success, worth to mention is that he suffered a lot of injuries, I believe he will need at least another season to settle down, and prove his €20m pricetag.
Also, Milan tend to lack quality in the midfield, which is why I think wasting a talented player like Bertolacci is stupid. We all know what he can do, it's just getting him to do it, and I think that key to that is if he feels comfortable.
Keep – Jeremy Menez
Oli: Realistically, Milan need something in the forward department which offers something a little bit different from Carlos Bacca – who is the spearhead of the attack. I'm not entirely sure that man is Jeremy Menez, however we have seen what he can do in the famous rossoneri, and on his day he is a real handful for any defender in the league.
If he were to leave, it would only really be acceptable if Bacca and Niang stayed, plus perhaps and addition. A lot really depends on how Milan want to approach the mercato, so a lot of ifs and maybes on this one…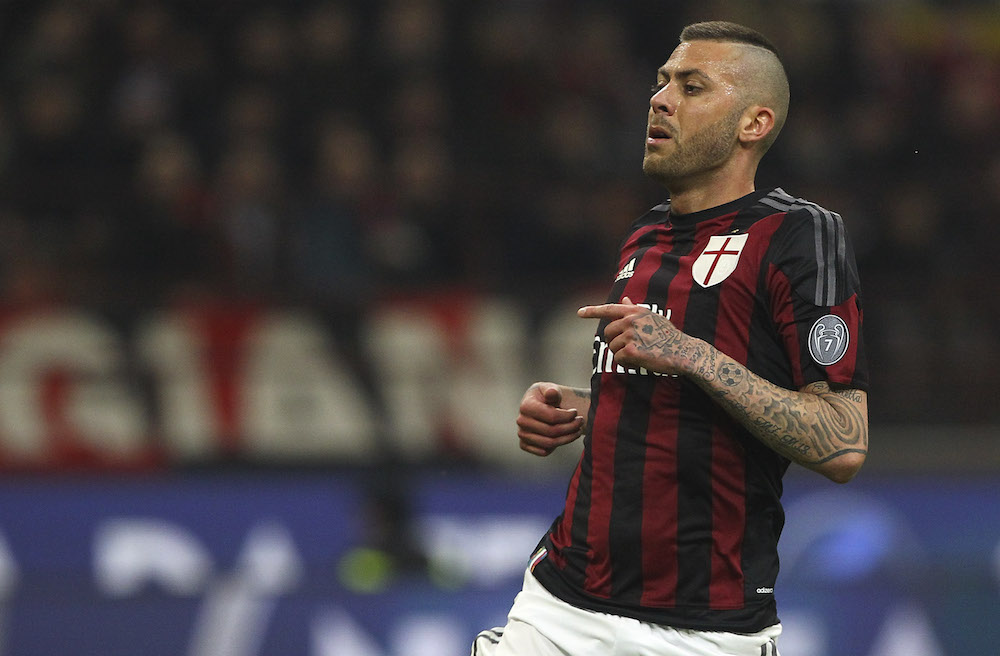 Alex: This may be controversial, but Milan need a creative play who can take on players 1v1 and posses pace. And, that man is Jeremy Menez. He was very unlucky last season with all the injures he had.
If he can get to play a few full matches in a row, and I am not talking about the last ten minutes, he can regain the form he had under now Venezia manager Pippo Inzaghi. He managed 16 goals, his best ever goalscoring season. So, keep him until January and then make up your mind if he deserves to continue his stay at the San Siro.
Isak: This is hard to say, but Milan need to get rid of Jeremy Menez, who hasn't managed to add a boost to the Rossoneri squad this season after his back injury.
Reports suggest clubs from his National country, France, have shown their interest as well as some clubs in China, which could bring huge money for Milan. It's safe to say Menez has done great things for Milan, but it's time to let him go now.