AC Milan got back to winning ways on their return to Serie A action on Monday night, beating Lecce comfortably in the end.
Samu Castillejo, Giacomo Bonaventura, Ante Rebic and Rafael Leao all got on the scoresheet in what ended up being a rout, despite the fact Mario Mancosu had levelled for the hosts just after half time.
Here, Rohit Rajeev takes a look at some key tactical points from the game…
---
1. Positioning is key
Milan played in a 4-2-3-1 formation which meant on the ball you could see how Hakan and Samu tucked inside (mostly Hakan) for the full-backs to make overlapping runs. Bonaventura was mostly given a free role but he drifted right a lot in the first half of the game.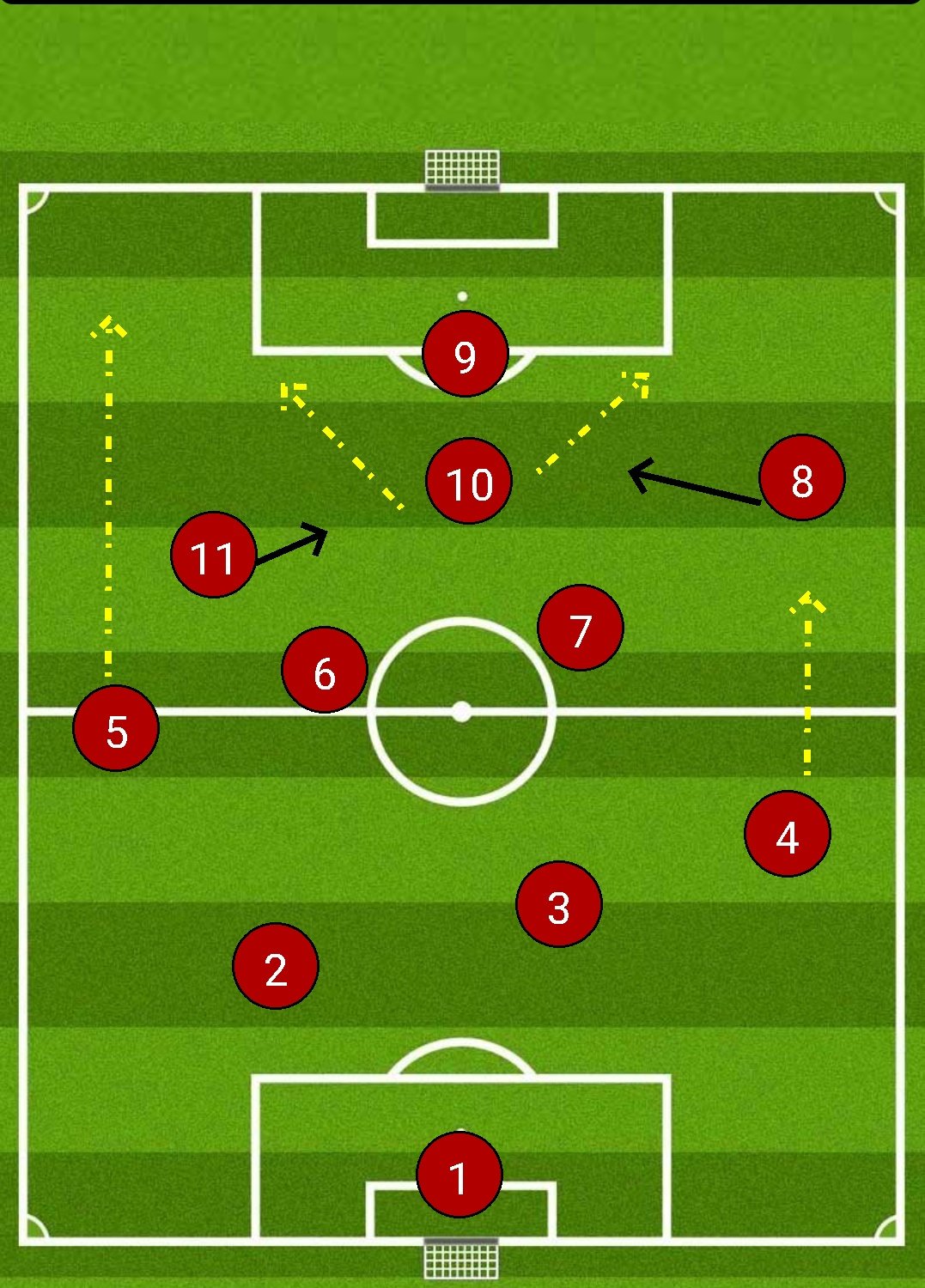 2. Overloads
When Milan had the ball and Theo was in an advanced position on the left flank, he had the chance of making a cross into the box or a pass to Hakan standing on the edge of the box unmarked – as defenders were drawn into stopping the cross from Theo and trying to block passing lanes.
If he did make the cross, Bonaventura would dart into the centre creating a numbers advantage and making it difficult for defenders to stay in position.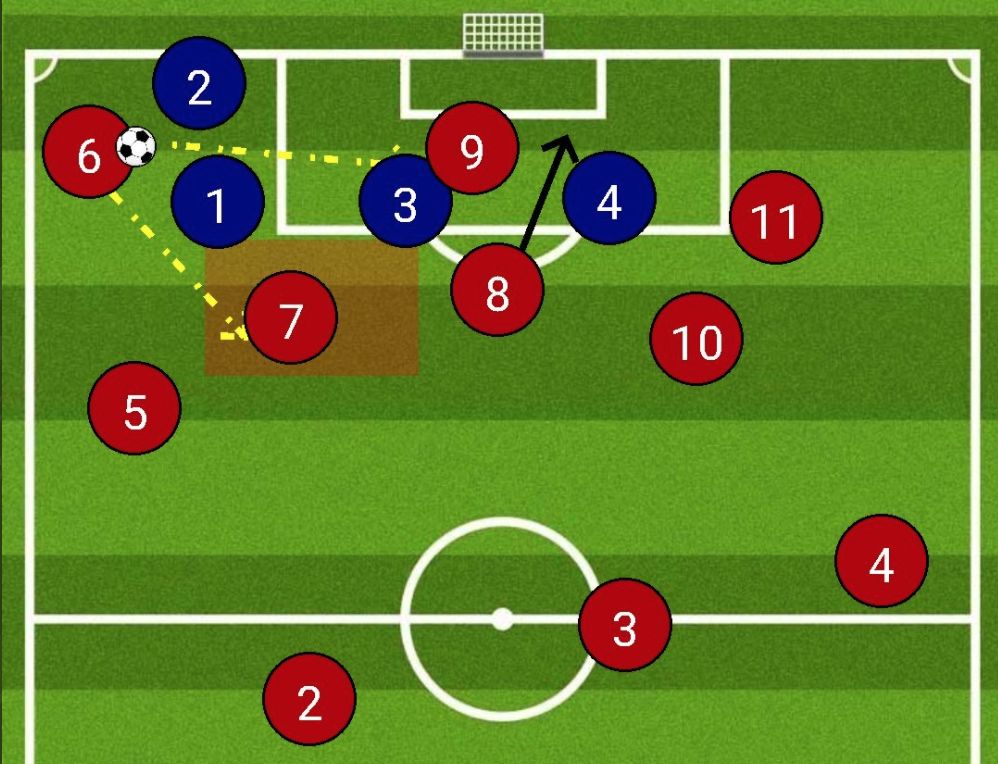 3. Man-to-man
When Milan had no possession they dropped into a 4-4-2 and defended with quite a high line and employed man to man marking.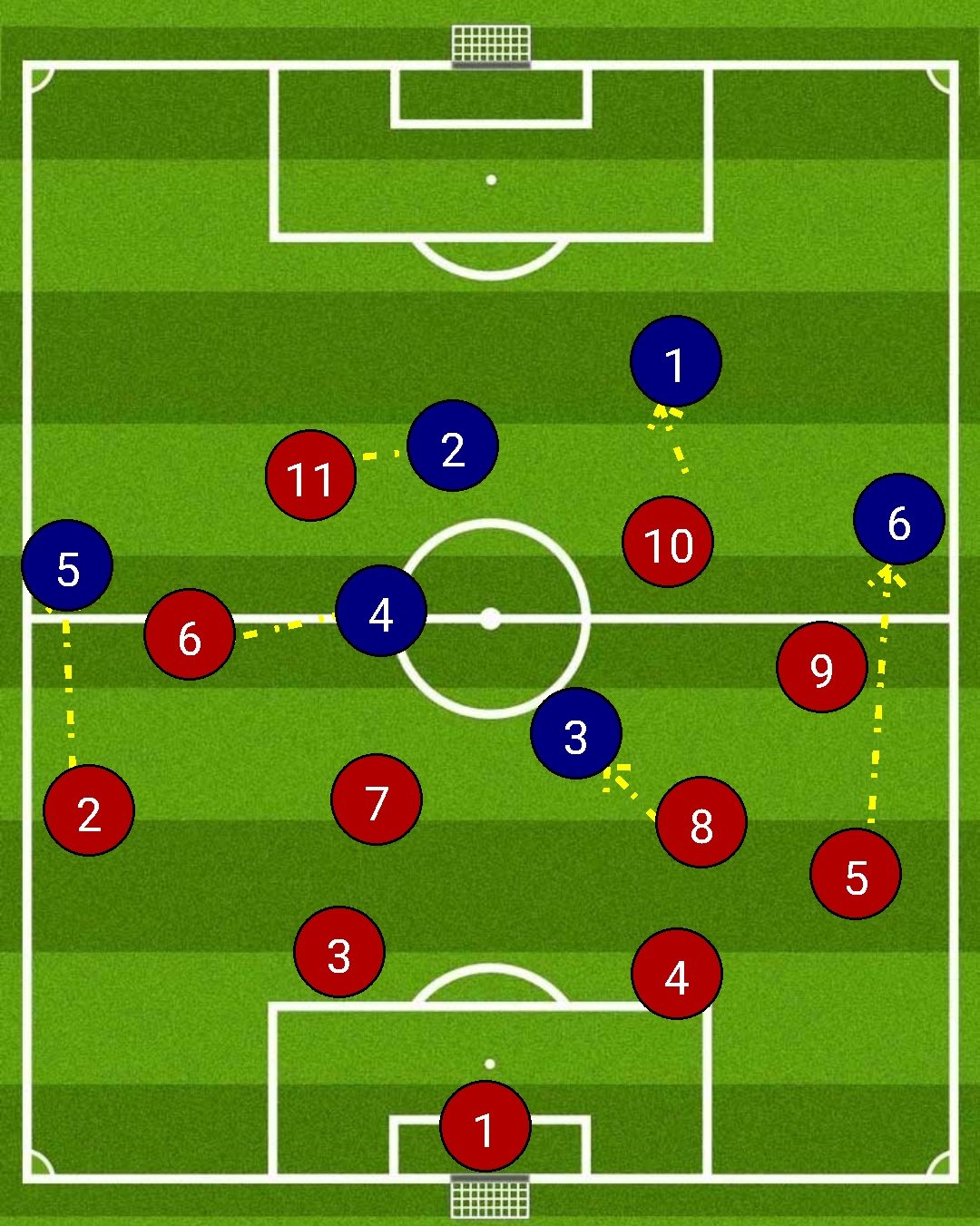 4. Pressing hard
Another interesting tactic that Milan used to defend when Lecce tried using the wings was to press high and put the player into a zone where his passing options would be cut off and he could not switch play either. As in this case on the right wing, Player 1 of Lecce has all options cut out.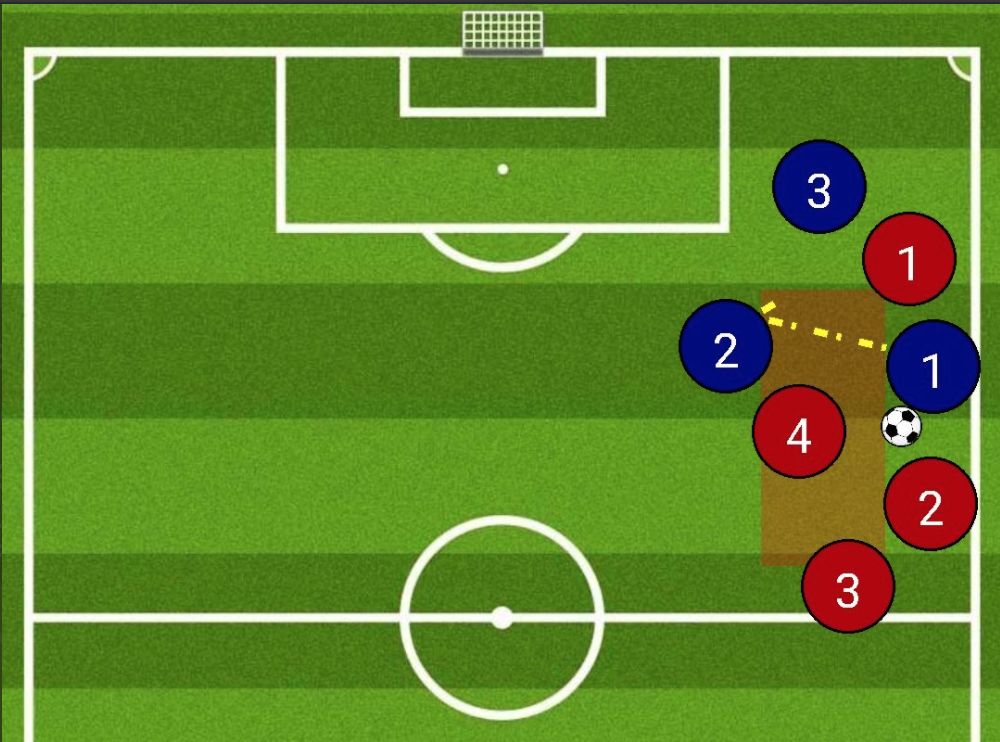 5. Conti caught out
In the second half an intriguing approach Lecce adopted was to draw Conti out of position by utilising an overlapping full-back. In this example P1 of Lecce makes a pass to the overlapping full-back P2 and moves forward.
P2 then holds on to the ball while his teammate makes the run and draws Conti out of position thereby creating space on the edge of the box where 2 strikers of Lecce would be waiting for a cross.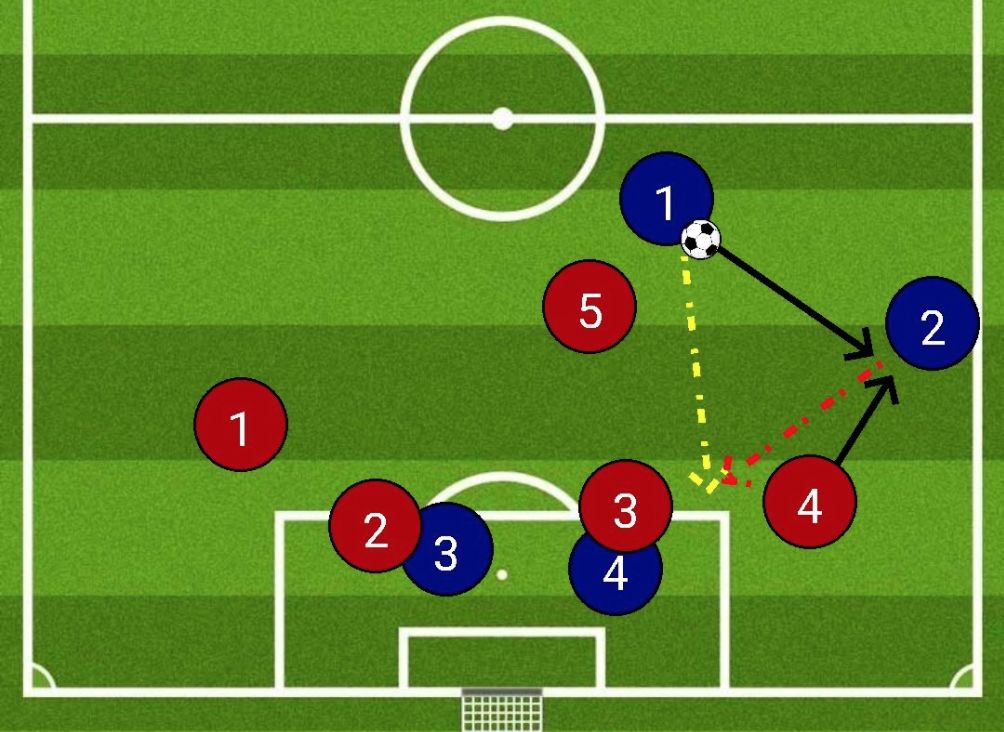 6. Timed to perfection
For the counter attacking goal by Rebic, Lecce committed too many men forward in search of an equaliser and it only took a pass to split their last line of defence with Rebic timing his run perfectly from the wings.