Rivals Inter have interest in Milan star Suso, while the futures of Jose Sosa, Gabriel Paletta and Gustavo Gomez are still unresolved according to Monday's papers.
La Gazzetta dello Sport
The ratings of Milan players in the game against Crotone. Cutrone MOTM, Locatelli received the lowest rating.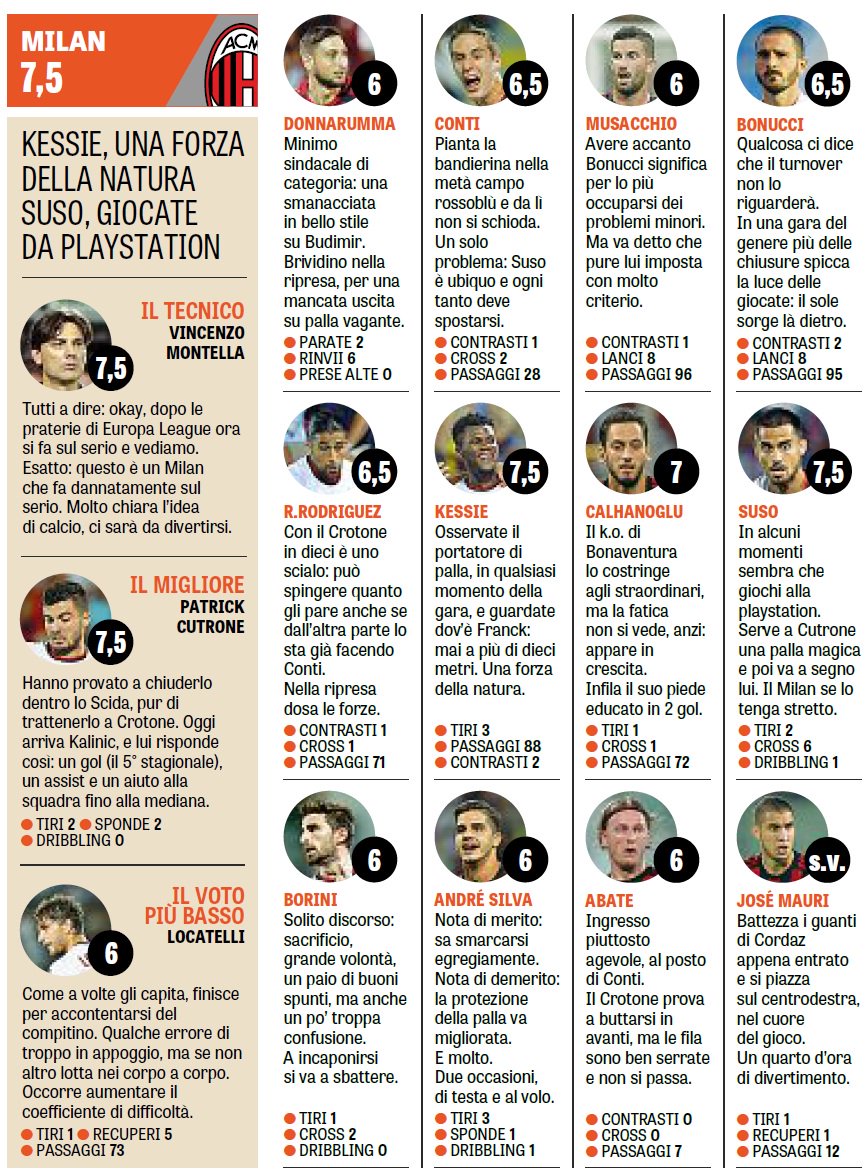 According to the current edition of La Gazzetta dello Sport, the name of Suso is included in the Inter's list of targets. It is not yet a hot track, as no offer has yet been submitted, but Nerazzurri's interest is concrete. 
Referee Mariani was wrong on 40 minutes when he did not award a penalty at Milan for Mandragora's foul on Cutrone, without even calling into question the VAR.
Corriere dello Sport
The current edition of CorSera, on the page dedicated to the Rossoneri, uses the following title for the success achieved in Calabria: "This Milan does things fast."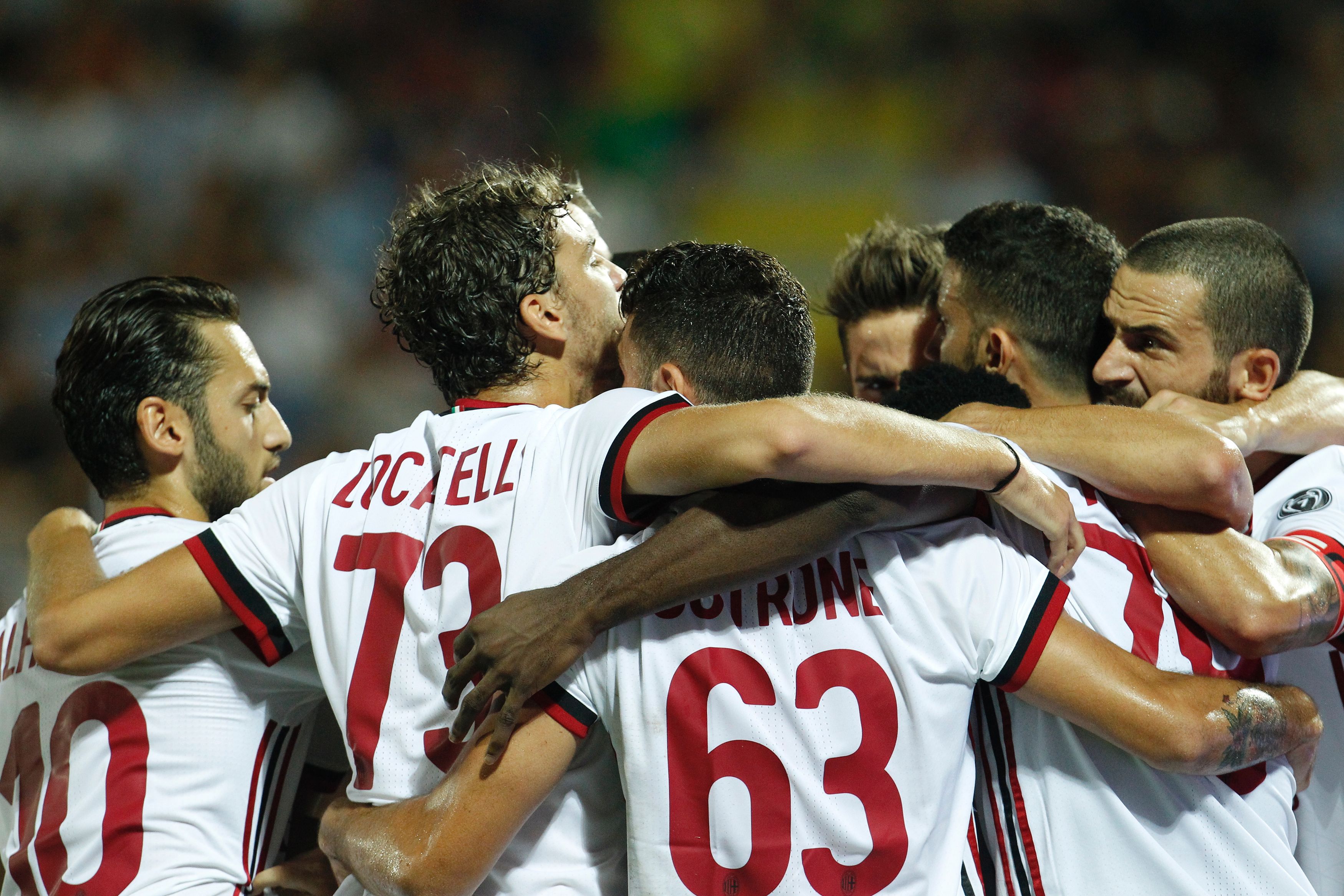 Tuttosport
Tuttosport today dedicated their front page to the Rossoneri: "Milanissimo". And then: "Still rookies; Kessie, Cutrone and Suso: hello Crotone."
According to Tuttosport, the best Milan player at Crotone was Cutrone (8), followed by Suso (7.5) and Kessie (7). 6.5 for Rodriguez, Locatelli and Borini; the same for Donnarumma, Conti, Bonucci, Musacchio, Calhanoglu. Vincenzo Montella took home a 7.
Sky
The Rossoneri leadership are ready to make available to Fassone and Mirabelli an extra budget to be invested in the market to buy a mezzala.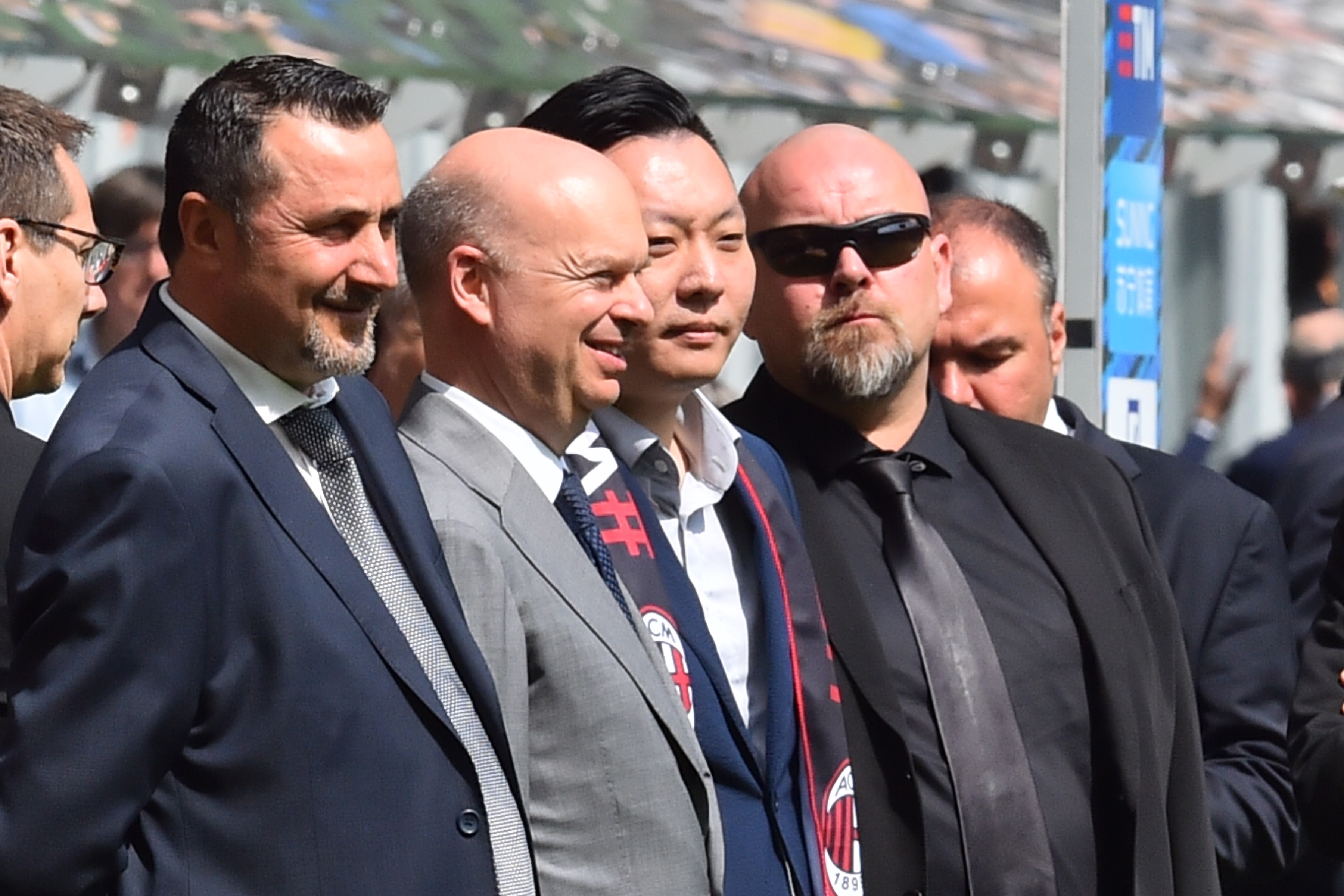 According to Gianluca Di Marzio, during the post-match Serie A on Sky Sport, José Sosa could leave Milan in August's market window.
As for Gustavo Gomez, however, Fenerbahçe is expected in Italy tomorrow, ready to try and close for the player and to make an attempt for Sosa.
In addition to Paletta, there is also an update on Niang: Spartak Moscow, with an 18 million plus 2 bonus deal, is trying to convince the player to accept the offer.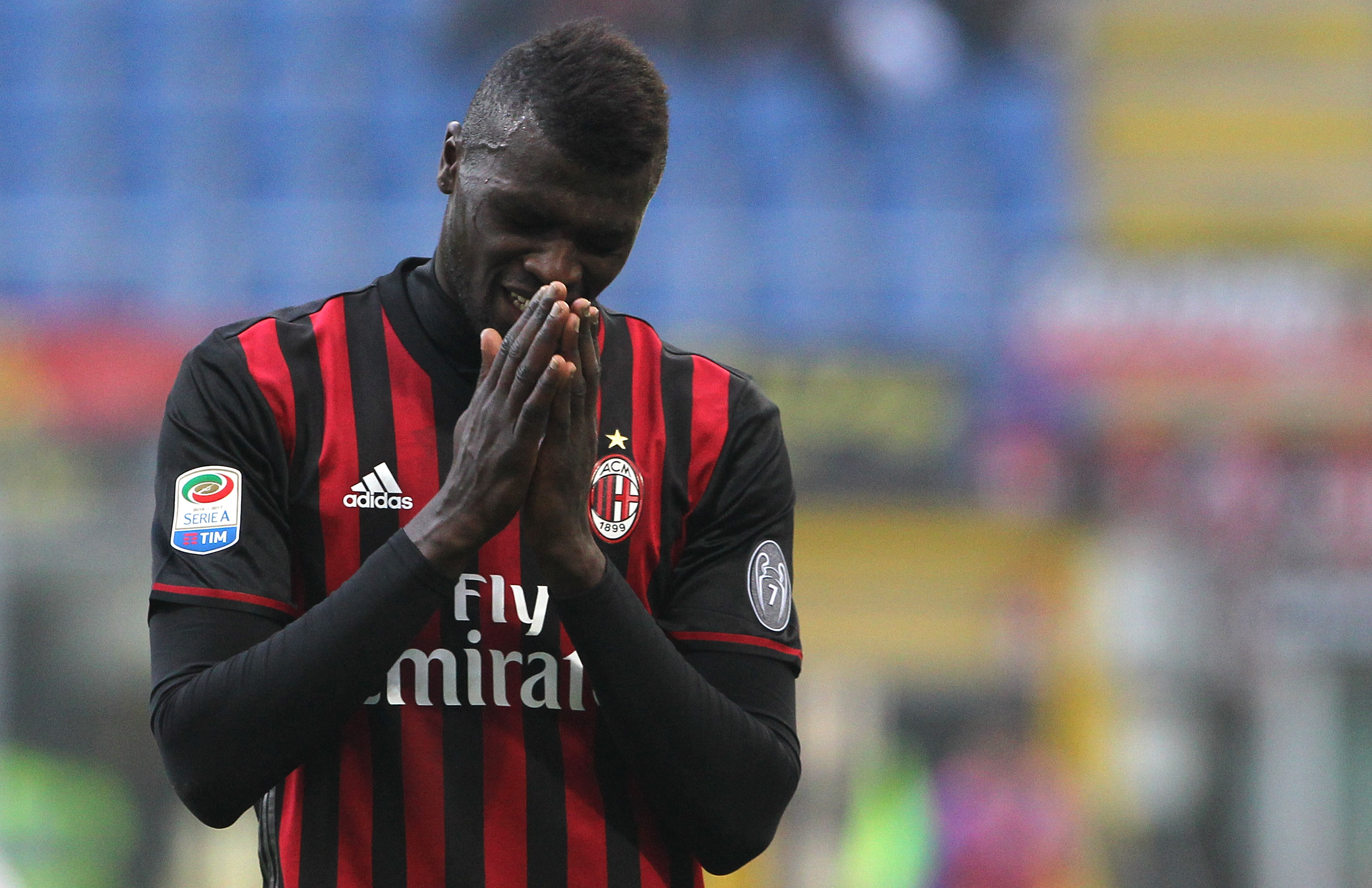 La Stampa
La Stampa, today in newsstands, dedicates space to the successful start by the Rossoneri in Crotone, titled as follows: "Super start. Milan does everything in half an hour."