AC Milan are interested in signing Pescara midfielder Mamdou Coulibaly, the club's president has confirmed.
The story of Coulibaly is an interesting one, as he came to Italy on a boat from Senegal, along with many other migrants. He arrived in Abruzzo, where he was welcomed in a family home in Montepagano. His calling came from Pescara, where Zeman launched him in Serie A, totaling 10 appearances on the year. Calciomercato.com spoke exclusively to Pescara president Daniele Sebastiani.
President, is it true you met with Milan a few days ago?
"Yes, it's true. But not at Casa Milan."
Was the subject of the discussion the future of Mamadou Coulibaly? Are the Rossoneri interested?
"We talked to them about the boy, there is interest but as well as for at least another five or six clubs. All the discussions are less than concrete at the moment, evaluations, just words. The player has many fans, including the Rossoneri."
Among them the Juve, there was a contact a few weeks ago…
"I can not deny, with Juventus the relationships are great and Mama also spoke. But there are also two foreign teams, Genoa is also considering whether or not to make an offer."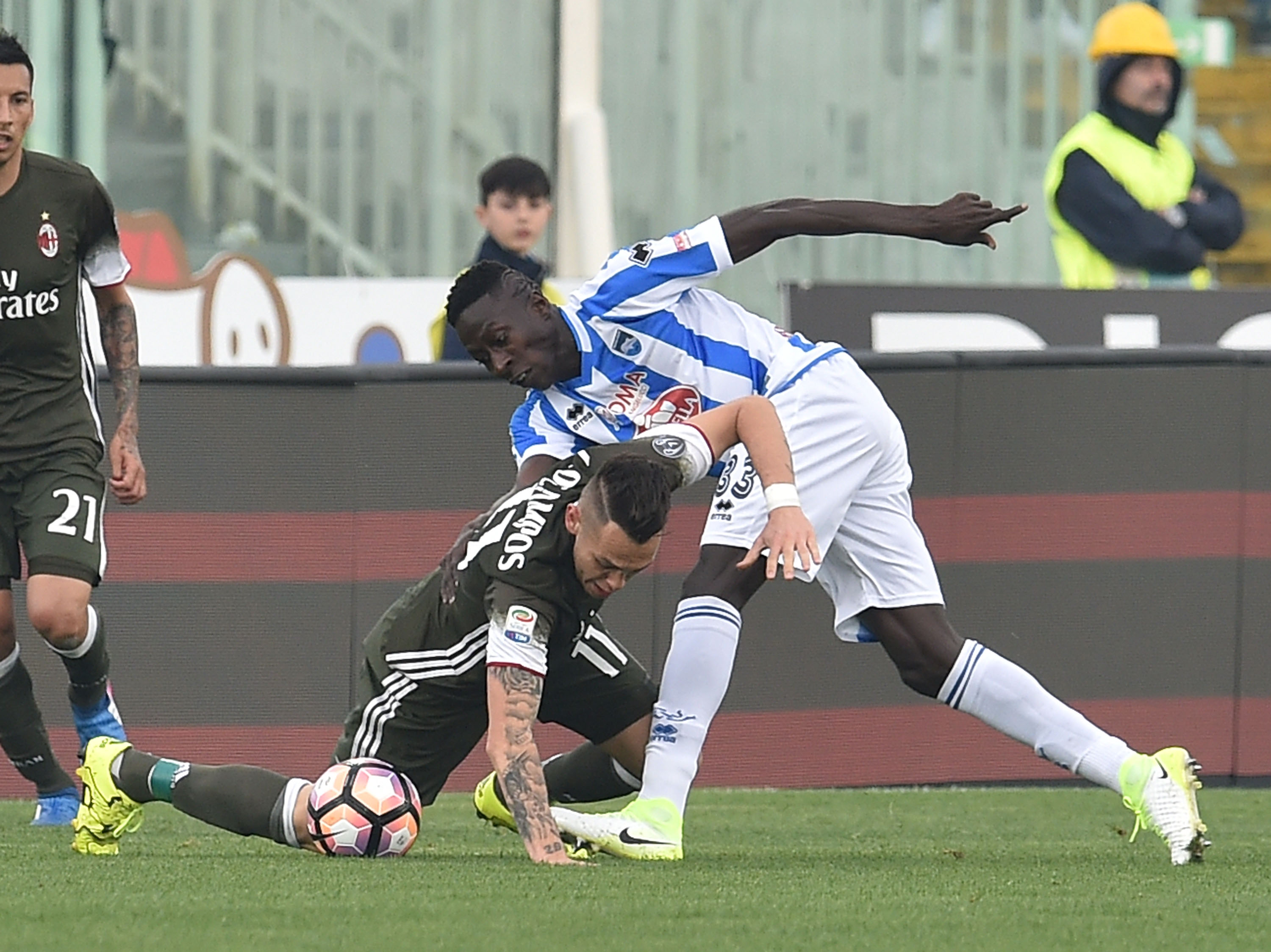 The idea would be to sell but with the condition to keep him on loan for a season, as was with Caprari with Inter?
"Not really, because Juventus has changed its mind about this type of operation. Being an 18 year old, they could buy and keep him. He could make the gap between First Team and Primavera, so he can know the environment well, and grow with them. The same argument goes for Genoa that maybe could put it right in the squad without loaning him out."
Pescara wants to return in Serie A, could attacker Vido or midfielder Pessina come from Milan?
"We have asked for them, they are two players who, by their characteristics, are well suited to Mr. Zeman's ideas. It's an open dialogue (it could also include young Del Sole who would do the reverse course)."
What about Orsolini and Favilli? Are their two dreams destined to remain so?
"I think so, it's clear that they are two important players, who can really enjoy Pescara. Orsolini will definitely play in Serie A, in a team like Atalanta or Sassuolo. Favilli instead deserves a separate talk, between Juventus and Ascoli, and the latter will want to keep the boy in the next season as well."