Hakan Calhanoglu has officially joined Inter after failing to reach an agreement with Milan on the contract renewal. And so, after four years at the club, he has turned his back on the fans by joining the city rivals. 
Certainly, it will be interesting to see the reactions during the first derby of next season, which is bound to get a bit heated. On the other hand, Milan chose not to improve their renewal offer for a reason, as seen during the Euros.
On his Instagram, Calhanoglu published a photo of him painting the city of Milan with the Inter colours, sending a message to his former club straight away. Even more proof that he has trivialised this move.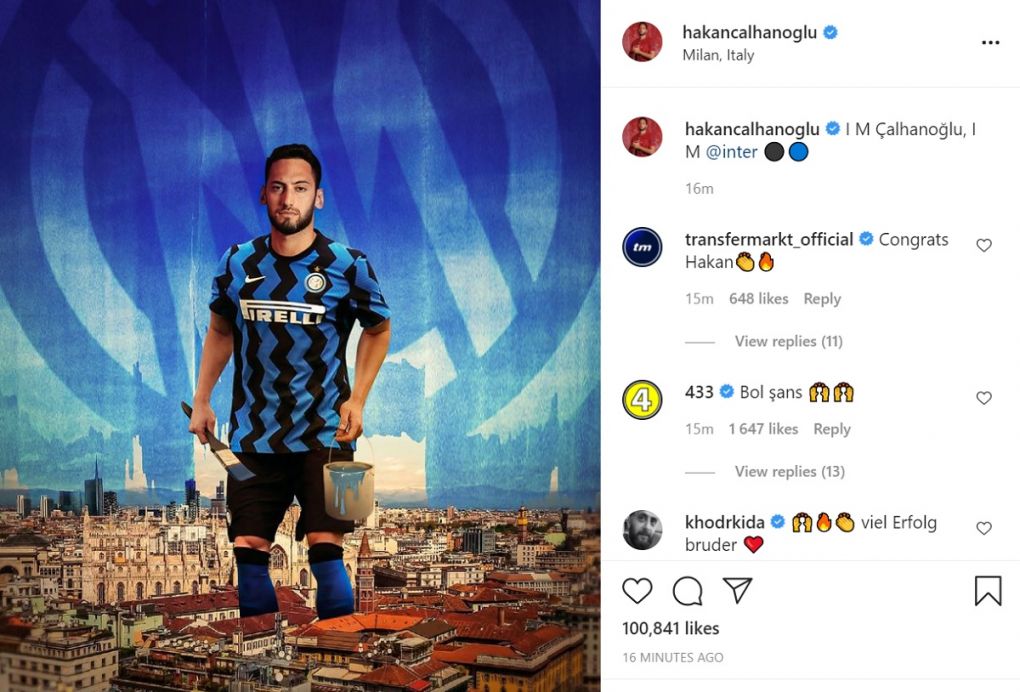 READ MORE: Milan could take advantage of 'excellent relationship' with Chelsea to complete 'luxury midfield'