Earlier this morning, AC Milan revealed their new website design, offering some more details on their plan for the digital world. Compared to the old one, this is certainly more up-to-date with a slick design. 
Of course, their digital transformation plan doesn't just include the website, but rather the club's presence as a whole. For example, the Rossoneri launched their app last year just before the season's start.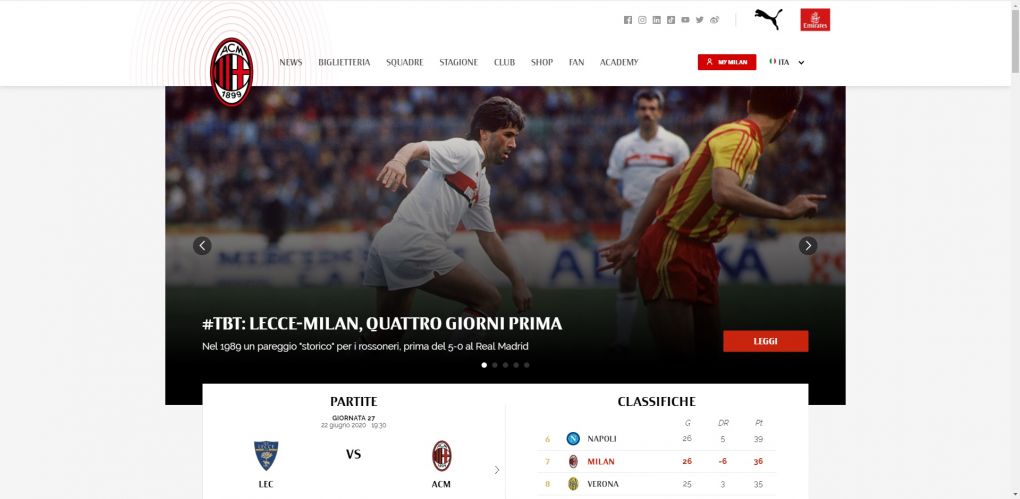 In Milan's statement about the new site, marketing and digital director Lamberto Siega shared some more details about the matter and the plan for the future.
"This is an initiative that is part of the Club's Digital Transformation plan. In the digital ecosystem, the website plays an important role at the service level of the fan, representing the entry point for the sale of tickets, merchandising and information on the Club as a whole.
"With the arrival of the new Management (autumn 2018) we have defined a three-year development plan – today we are halfway through the work and we hope soon to be able to start a new cycle of innovation with the stadium project," he stated.
READ MORE: Milan to evaluate exit of one right-back following Kalulu's arrival