AC Milan managed to claim all three points against Spezia earlier this afternoon and that wasn't the only exciting thing. Daniel Maldini made his first league start for the club and also managed to get on the scoresheet. 
The youngster, who wears No.27, made his first league start exactly 4500 days since Paolo Maldini made his last for the club. A goal was written in the stars, therefore, and it was an important one as well.
On Instagram, Milan legend Andriy Shevchenko sent a message to the youngster following the goal: "Congrats Daniel", along with some well-chosen emojis.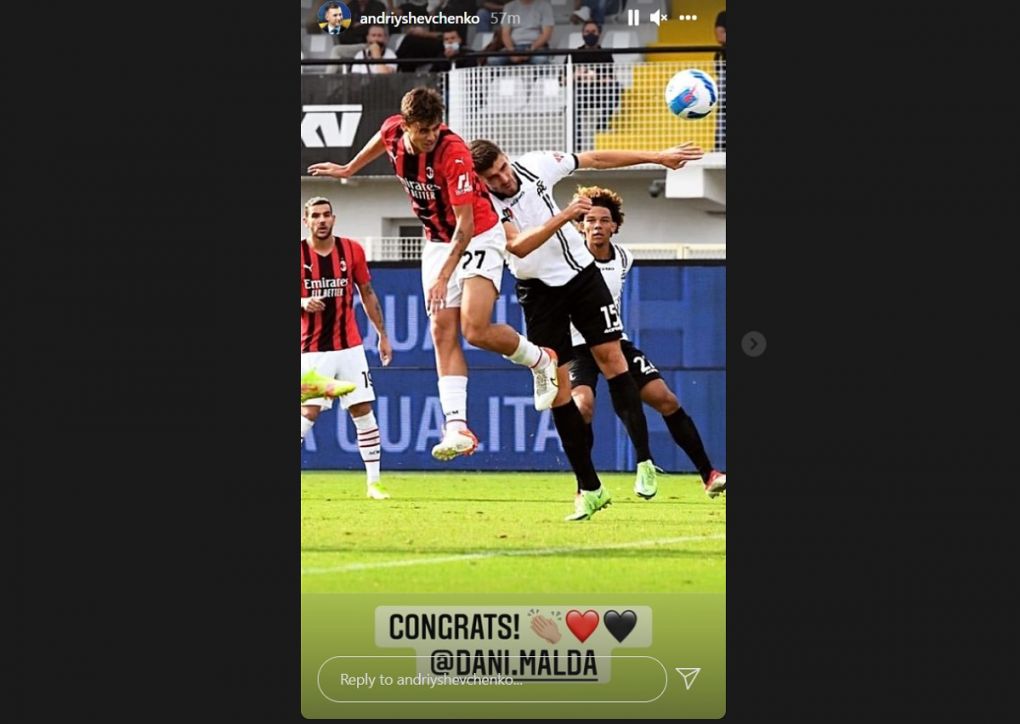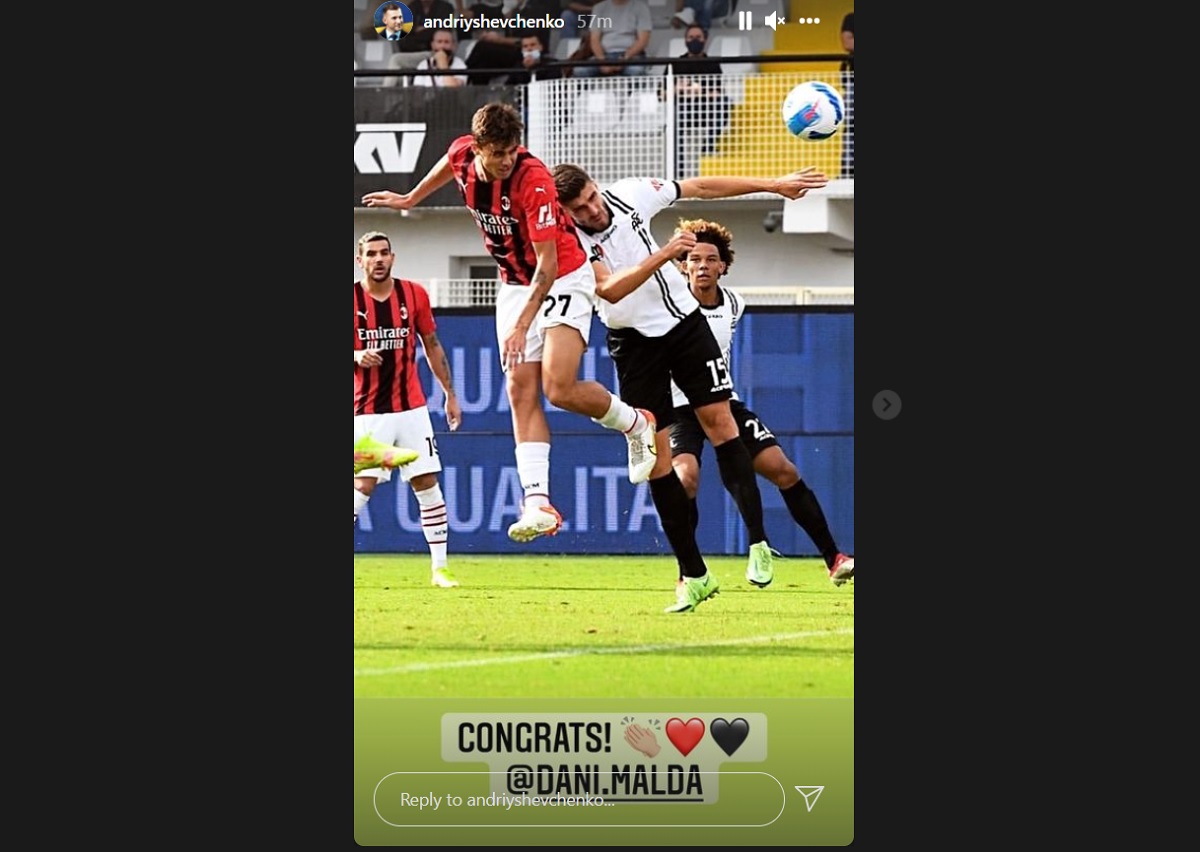 READ MORE – Ambrosini on Paolo Maldini's reaction to Daniel's goal: "I've never seen him cheer like that