Rade Krunic has been named the Bosnian Player of the Season for his performances with Milan. Especially in the second half, the midfielder got a lot of important duties with the Rossoneri. 
In total, he made 38 appearances and found the back of the net twice, including a fantastic free-kick against Hellas Verona. He also assisted three goals, two of which came in the 7-0 win away at Torino.
As mentioned by reprezentacija.ba, who gives out the award, Krunic was always one of the best performers for the national team. On his Instagram story, the former Empoli commented the award: "Thanks a lot," he wrote.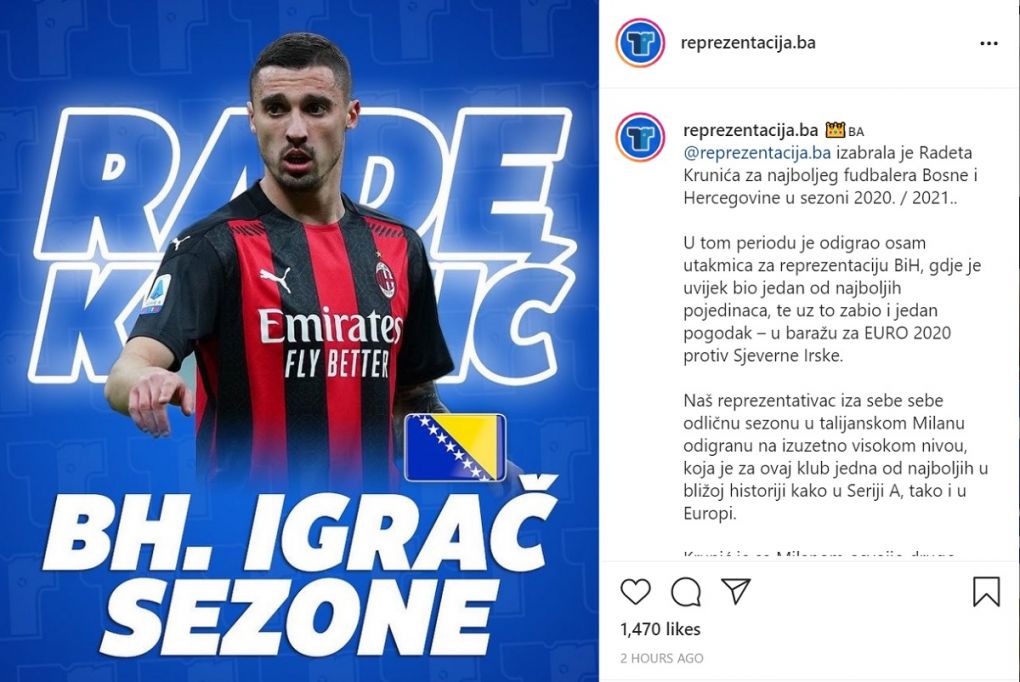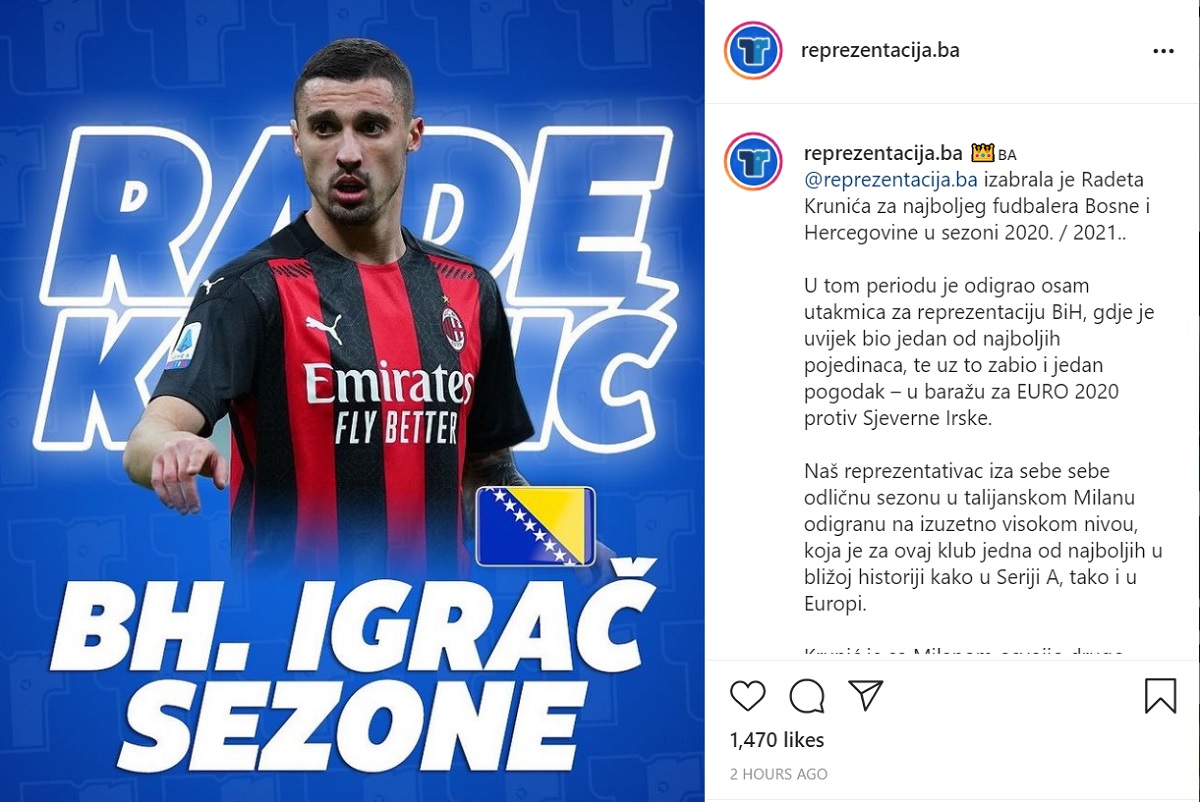 READ MORE: The schedule of Saturday as Milan will take on Pro Sesto in first friendly