In the span of seven days, starting on Sunday, AC Milan will take on the likes of Roma, Porto and Inter. It's safe to say that the week will decide a lot, if not standings-wise then surely confidence-wise. 
It's only natural to assume that Stefano Pioli will use quite a lot of players during the seven days, as he simply can't play with just eleven players each time. It's good that he has depth and that the injury situation is looking a bit better.
As highlighted by Gazzetta Dello Sport (see photo below), there are seven 'fixed' spots but four will most likely be rotated and they are the following: centre-back, left centre-mid, left-wing and centre-forward.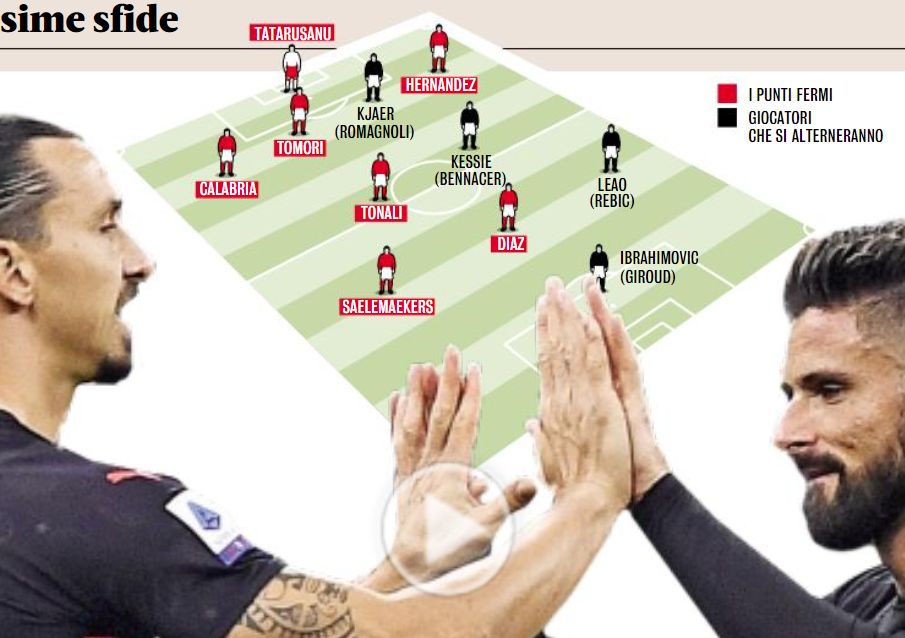 READ MORE: Milan dealt blow as Rebic most likely won't make Roma clash – the latest