After missing out on three games, Theo Hernandez is now ready to return to action as he has tested negative for Covid-19. For AC Milan, it's a big boost considering just how important the Frenchman is. 
Fode Ballo-Toure, the backup left-back, did much better last night but has generally struggled thus far. Therefore, it will be good to have Hernandez back on the left flank, but it remains to be seen what condition he's in.
On Instagram, Hernandez sent a message to the Rossoneri fans after the negative test was announced. 'Back,' he wrote and also added some emojis. Hopefully, he will be called up on Tuesday.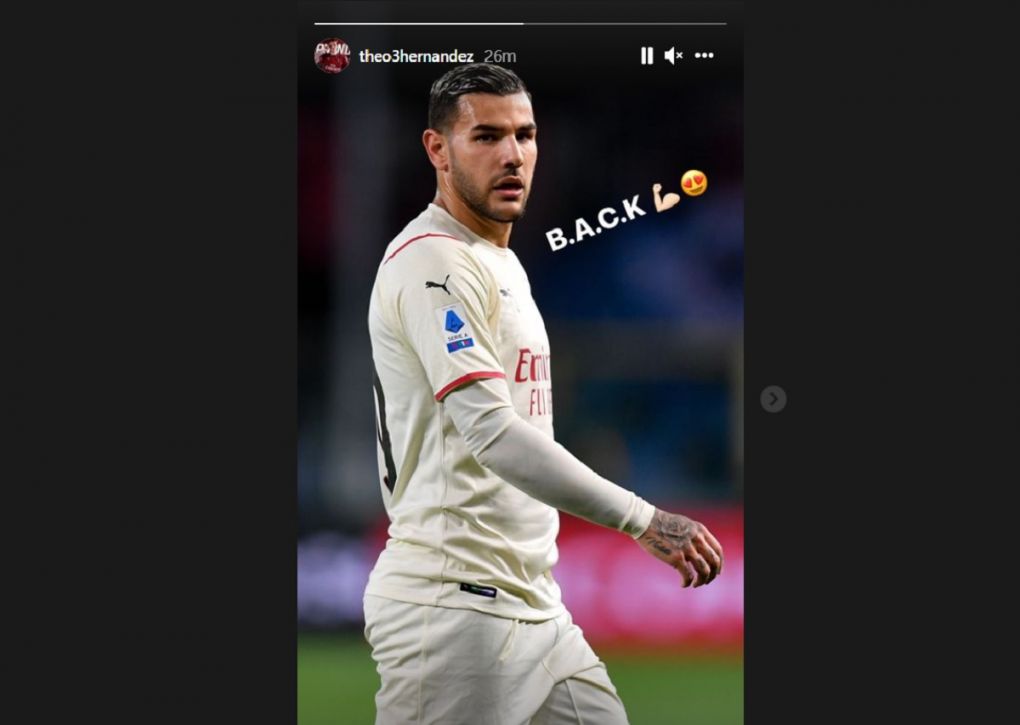 READ MORE: Milan player ratings for win over Bologna – Bennacer shines; four men subpar