AC Milan's European hopes were dealt a huge blow at San Siro on Sunday due to a sloppy opening 45 minutes against Genoa in a game they eventually lost 2-1.
Ultimately it would be two first half goals that would be the undoing as Goran Pandev and Francesco Cassata struck, rendering Zlatan Ibrahimovic's late strike a consolation.
MilanLive have gone to the extent of taking freeze frames of three key moments in the lead up to Pandev's opener, the goal which ultimately left Milan chasing the game from thereon in due to slack work at the back.
In the first picture below, you can see how Sanabria goes to compete for the ball with Theo Hernandez. The French full-back makes the first big mistake here: he was weak in the physical battle – normally an area he is good at defensively – allowing Sanabria to take the ball and get Genoa storming forward.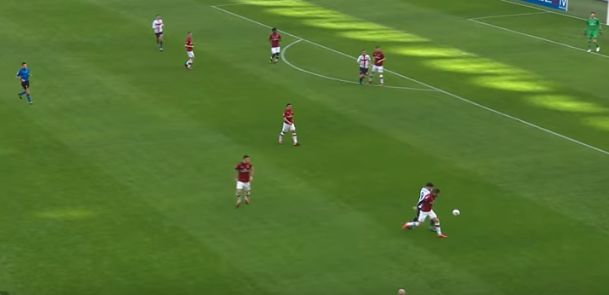 The error of Alessio Romagnoli comes into play in picture two. The Milan captain, convinced that Theo will win the ball, is way out of position when Sanabria steals possession and then he decides to veer off towards the penalty spot, presumably to try and block the possible feed to Pandev.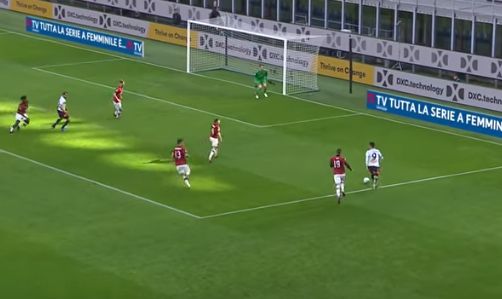 Sanabria then gets to the byline with ease having left Theo trailing behind, and despite the presence of six Milan players in the box, Pandev was left wide open to slot past a helpless Asmir Begovic.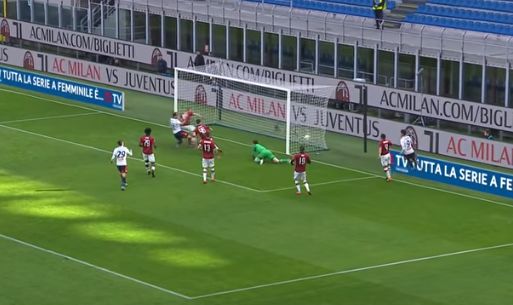 For all the good work that has been done on the defensive end under Stefano Pioli this was an afternoon to forget, especially given that the same criminal errors were virtually repeated for the second goal.