Matteo Gabbia made his second appearance of the season for AC Milan last night but, unfortunately, it wasn't a good evening for him. In addition to conceding four goals, he made a huge mistake. 
When Ciprian Tatarusanu failed to control a corner, unforgivably dropping the ball in a dangerous area, Gabbia had the chance to clear the ball. however, instead he tried to shield the ball for the goalkeeper to pick it up.
It didn't go well, as a Fiorentina man was first to the ball and just poked it in. Then, Gabbia also failed to defend the third goal when Dusa Vlahovic got in behind him quite easily.
On Instagram, Gabbia's girlfriend Federica Ruggeri published a long message to hit back at the Milan fans that have insulted the centre-back. You can read the full message below, as translated by Football Italia.
"I am deeply ashamed to be part of the same human race as ignorant and frustrated people who vent their repressed anger on 20-year-old guys, harming them," she wrote on Instagram.
"Football is a game and so it should be considered regardless of any performance. Everyone is free to express his thoughts, but there is a limit.
"Dignity and respect for a human are still a thing, that's the line that differentiates a fan and an ignorant and that's who you are," she wrote.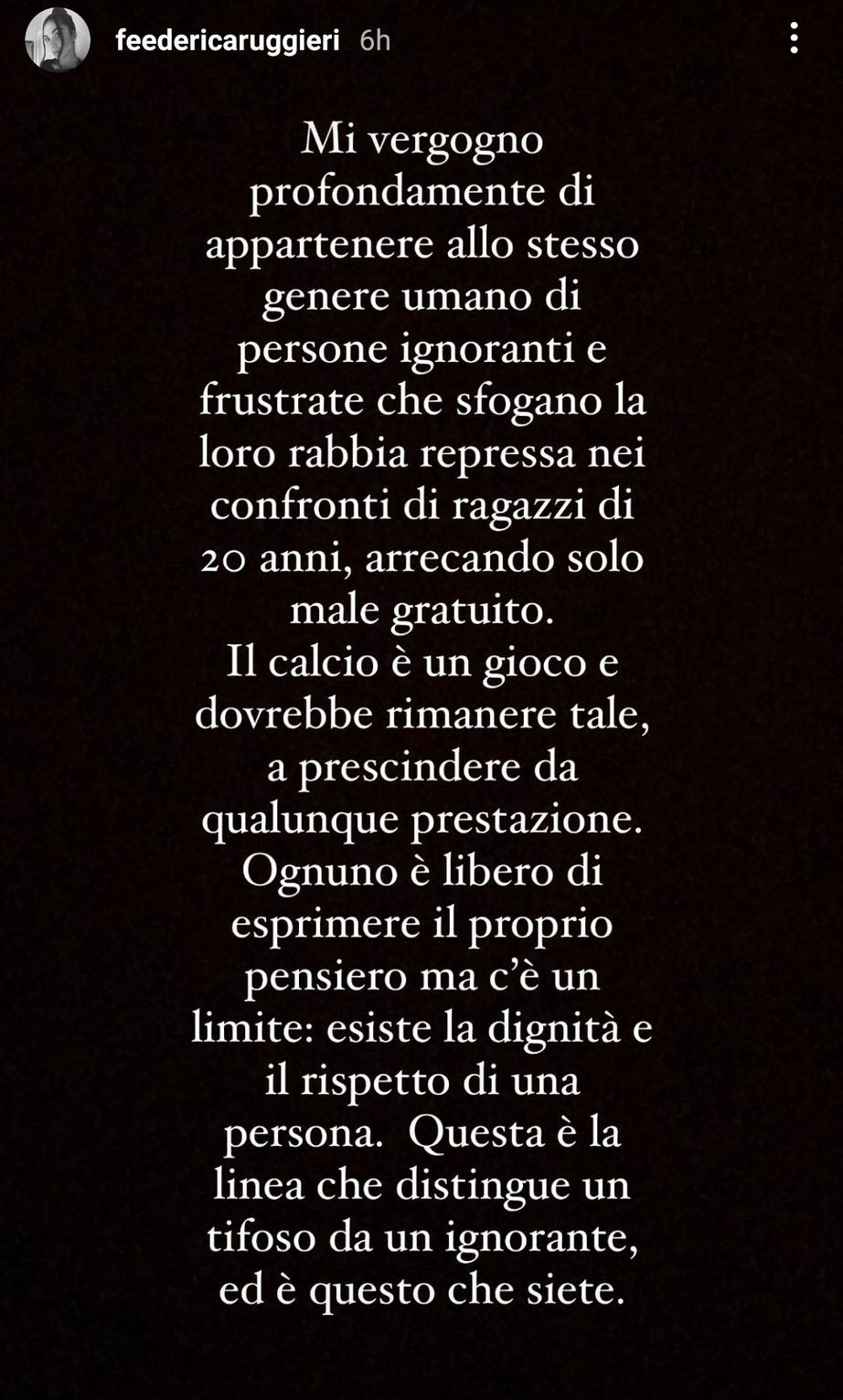 ---
READ MORE: Kalulu convinces yet again as Pioli smiles – from versatility to commitment