Krzysztof Piatek has admitted he has been blown away by the reception he's received since arriving at AC Milan.
The Poland star has hit the ground running since his €35million arrival from Genoa near the end of the January transfer window.
He has so far netted three goals in two starts in all competitions, the latest coming in Sunday's 1-1 draw with Roma. 
"I've scored goals in Serie A, this is the pressure I've chosen," Piatek told Foot Truck, via Football Italia.
"I must adapt, but I certainly won't change. I plan to always be the same person and work like before."
Piatek then revealed some of the people who have wished him well, before discussing his celebration and his career progression to date.
"Seedorf asked me for a photo! It's fantastic that people like him know me and want to talk to me, like Shevchenko in the dressing room before the game against Napoli.
"After I signed my contract, I received a message from Alvaro Morata: he told me he watches me and wished me good luck. That's also fantastic.
"My celebration not in Poland? I wasn't prepared, but it's true that after I scored my second goal, I made the gesture and it stayed with me.
"It's been fantastic to score as many goals as I have and the fans in Italy have gone crazy.
"I stay after training [to work on free-kicks] because a striker must score goals from any position.
"I've improved physically and also in terms of holding off challenges and speed. Lately I've become more accurate with my shooting.
"Now I'm getting more shots on target. After training I work on the positioning of my feet. If you see my first goals in Serie A, they're very similar.
"My first shirt was a Real Madrid jersey with Ronaldo on it. I then got a Manchester United one with [Cristiano] Ronaldo on it and an Arsenal one with Henry on it.
"Coming here? It was a step forward for me in my career. I was amazed after I arrived at Milanello."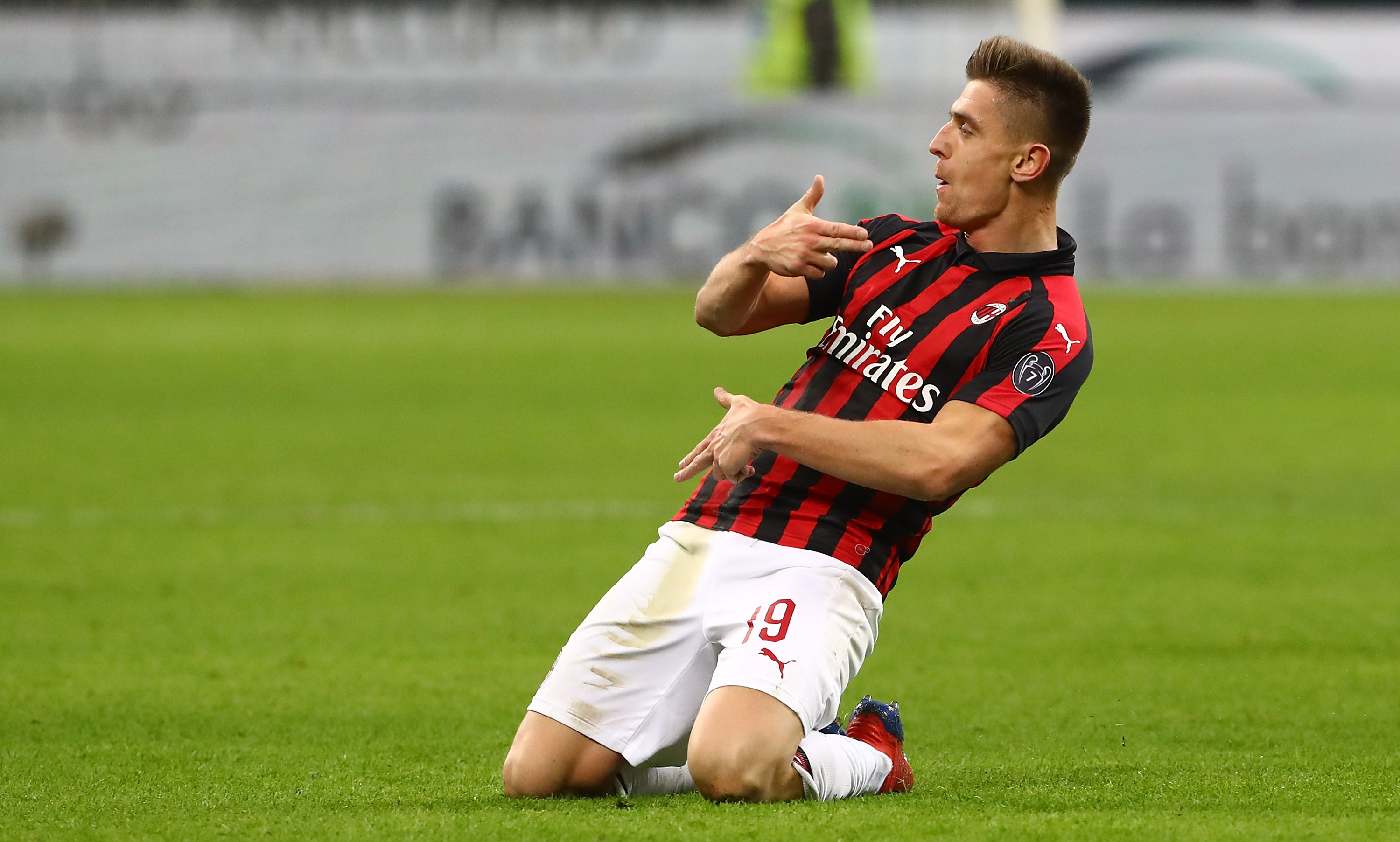 The 23-year-old also discussed his debut against Napoli.
"I was so focused that I couldn't even hear the chants from the fans, only before the game when I was still in the tunnel and the announcer was saying the players' names.
"When I know that I'm playing from the first minute, I never get on the pitch without warming up. That's my ritual.
"However, if I'm on the bench then I'm more relaxed and go to see the stands. Once I had my headphones in next to all the substitutes, who were sitting on the bench.
"I entered the field alone and heard the applause. I took off my headphones and everyone…wow!
"I applauded too and the atmosphere grew. It was an incredible emotion. That's how the Milan fans welcomed a new player who hasn't done anything for the club yet.
"After my first training session in Italy I said: if I score 12 goals this season, I'll be happy. But my appetite comes with eating.
"I must work hard every day, in every training session. The results will follow. It doesn't matter if I'm playing at San Siro, for Cracovia or Poland."