Piatek could already be on his way out of AC Milan.  The star striker's father spoke to GdS earlier this week about his son's future.
"He is a normal kid, more energetic than the others, but a good kid," his father Wladislaw told La Gazzetta dello Sport magazine.
"The first move away from home was at age 17 for Lubin. He could've lost his head, got distracted, done all sorts of stupid things, as he lived on his own and everyone told him he was great. If he didn't have great discipline, he would've lost his way."
"I was sure to teach him discipline, repeatedly telling him he had to have respect for those watching. He showed character and fortitude at Cracovia, as they put him in the reserve side all week and he said nothing. That Sunday, he was in the starting XI and Cracovia won 2-1 with his brace."
The AC Milan star forward who only arrived in January after scoring 19 goals in 21 games across all competitions for Genoa. Since arriving the polish international has scored 8 goals in 10 games.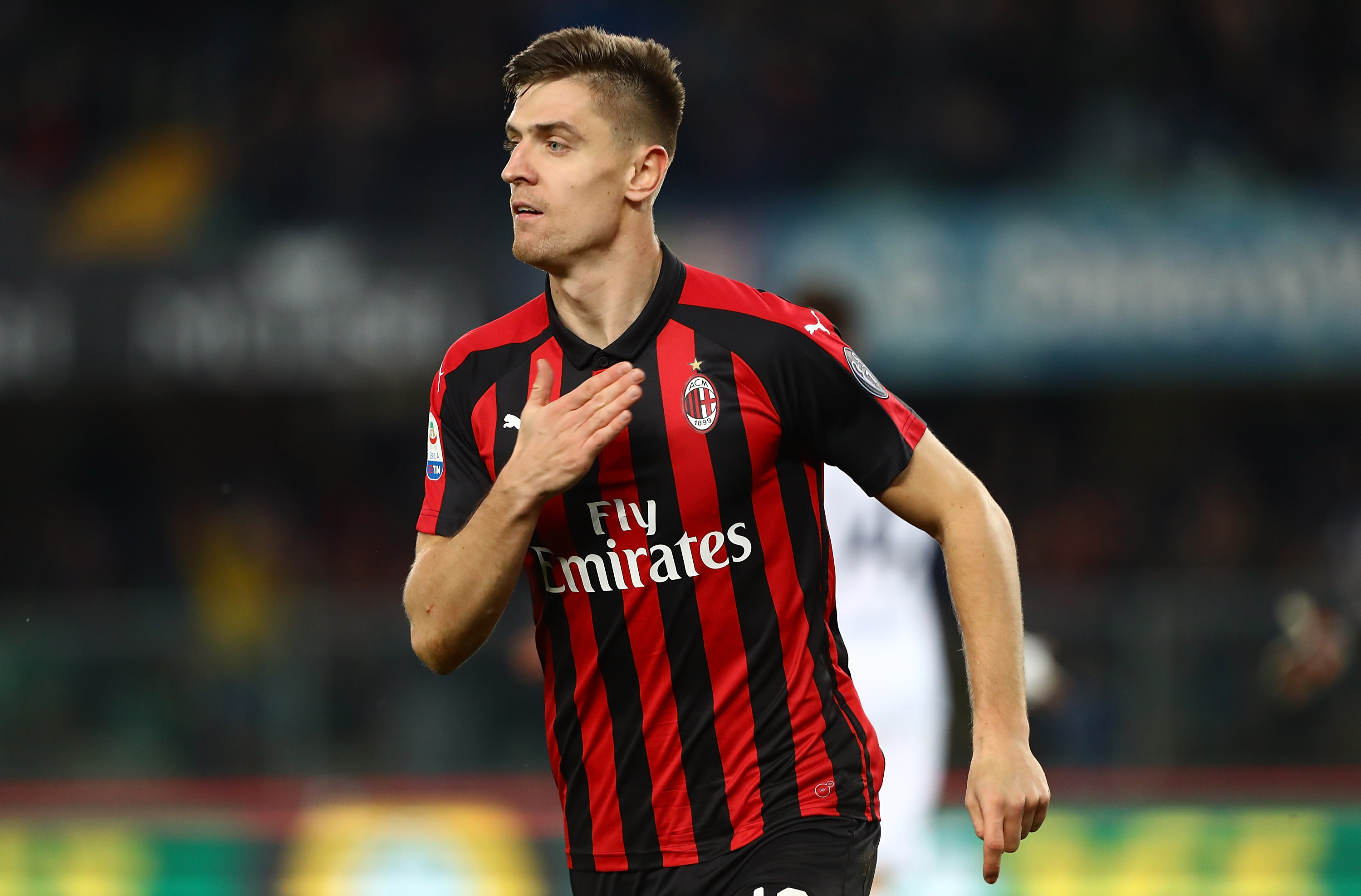 "With one step at a time, he gained in confidence, until arriving in Italy at the right time." continued his father.
"Today, he wants to take Milan into the Champions League, then when his contract is due to expire in 2023, we'll see what happens."
"Krzysztof sees change as indispensable for his growth process. If Milan are able to grow at the same pace as him and they improve together, it'll be impossible to say when their paths could diverge."
Piatek currently is just two goals away from being the top goal scorer for the Serie A season with 19 in league play. Fabio Quagliarella is in front of him with 21, but the two will collide later today as Milan take on Sampdoria.