It has been over three years since Stefan Pioli was appointed by the Milan management back in October 2019. Since then, we have seen Pioli utilise an effective 4-2-3-1 and now this system has been very well implemented, with a multitude of different players during his tenure, taking up vital spots in the team.
We have seen the likes of Hakan, now Brahim and even Kessie at times take up the crucial number 10 role, and we have also seen players such as Leao, Rebic, Samu, Hauge and many others occupy either the left or right-hand side, with even more combinations in the defensive midfield.
With that all being said however, and with the 4-2-3-1 so deeply connected to how Milan play, Pioli is faced with an impasse. With key players such as Kessie seemingly leaving and others that have already left and with the return, as well as welcoming of new players into the fold already before the summer transfer market opens; it might be time for Pioli to finally change formation.
We will look below at the benefits of both the current 4-2-3-1 formation and what it could look like (perhaps with some speculation of summer incomings) and also the 4-3-3 formations, the most likely alternative for Pioli to utilise.
It must be noted that this article will focus on the starting formation and not go into the tactical details of how the 4-2-3-1 or even the possible 4-3-3 will look in a game state, where formations shift depending on opposition, time and scoreline.
The current system
With this formation clearly being indoctrinated through the focal point of Zlatan, especially whet inking about when Pioli joined and the form/condition of Ibrahimovic at the time. This formation has a few key components; the first is the centre-forward, it has to be a player capable of leading the line by themselves and of stellar hold-up play, something that both the current starter Giroud and the almost permanently side-lined Ibra are more than capable of.
The next key part is that of the number 10. This is an absolutely fundamental part of this formation; this player acts the main creative outlet and funnel for distribution out wide and down the middle. We have seen Brahim the main protagonist in this position, with even Daniel Maldini and more recently Kessie step into this fundamental position. Even though the personnel has changed slightly and shifted this season more than the last two that Pioli was in charge for, the fundamentals of this formation work the same.
Milan seek to use Ibrahimovic's height and now Giroud's as well as their fantastic close control under pressure as an out ball that allows runners from midfield to break forwards and on to knock-downs.
The Rossoneri also exercise patience at times, looking to build using the centre-backs and full-backs, who will push forwards but then play it back inside to allow the centre backs to bring the ball up the pitch. Because Milan's full backs are so dangerous on the overlap, teams generally back off them, leaving more space for the other defenders to advance.
Milan also generate a lot of their attacking play from wide areas, using intelligent in/out switches of position.  For example, Saelemaekers could receive a long pass into space on the right wing, and Calabria will then run infield to take a pass, underlapping to drive towards the box. Or Theo will play the ball up to Rafael Leao, who then drops inside from the wide left position.
This way of playing we have seen time and time again under Pioli, and most of the time it works, with Pioli's record looking positive with having been in charge of 95 matches in Serie A for Milan, (at the time of writing) he can boast 57 wins which is a 60% win-rate, a fairly impressive percentage.
Lastly, it is important to touch on how some of the guaranteed new arrivals might fit into this tried and tested system. The defence will remain the same bar perhaps a change with Romagnoli, the tactical difference will be minimal here, so the focus will be on the midfield and attack.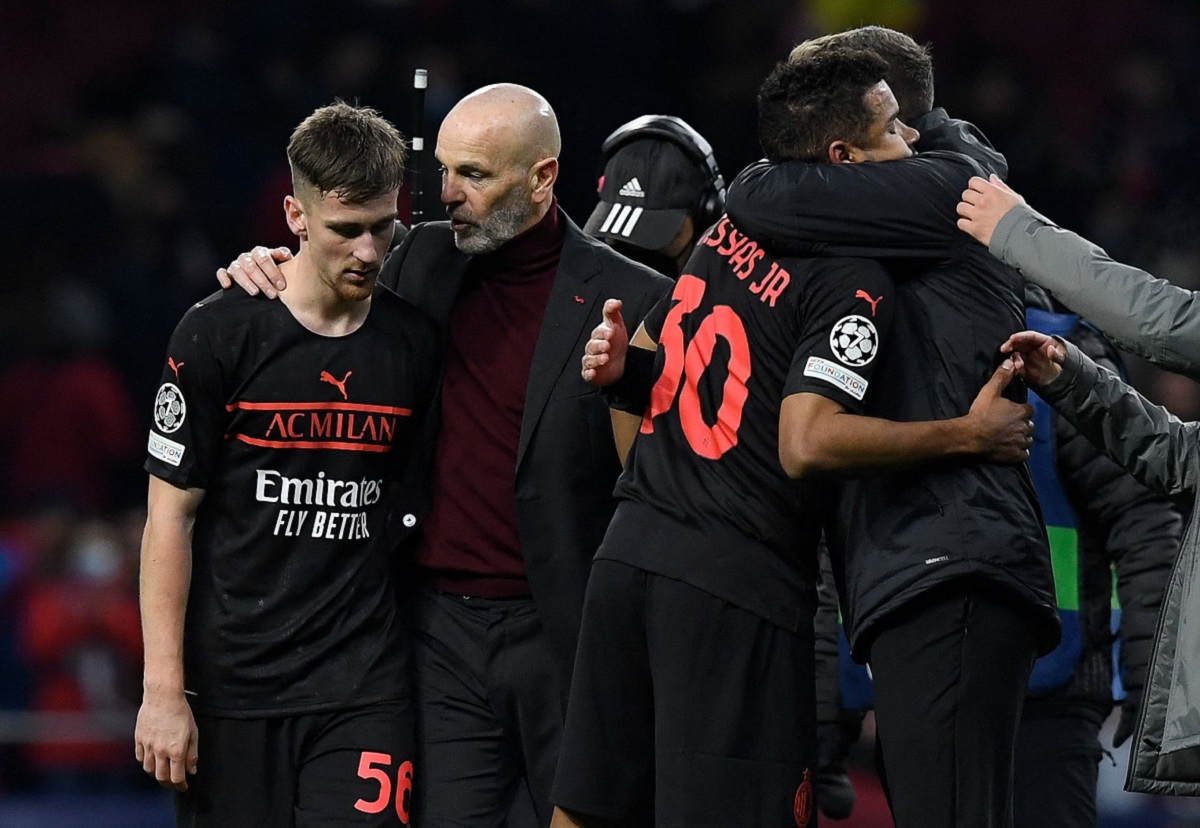 Starting in midfield, the two pivot partners will likely be Tonali and Bennacer, with possibilities for Pobega when he returns from loan, as well as Bakayoko from time to time. Renato Sanches who it seems at this point is destined to arrive this summer could also be thrown into the fray (but more on him in the next section).
Furthermore, Pioli could then set up with the creative Yacine Adli who will return from his loan, and with Brahim likely to stay that will finally be two decent options for the number 10. In regard to the wings, little is likely to change, with Leao and Rebic on the left, Saelemaekers and Messias on the right (whom we seem to be exercising the option on) and perhaps a new addition.
For the striker role Milan will have Giroud as the starter, and perhaps Ibra himself if he renews, and of course Lazetic, as it seems an expensive striker investment may not arrive for another 12 months.
Overall, this system works well with this group of players and with Pioli and all of his coaching staff, so aside from a couple of tweaks that should strengthen us, Milan could go into the 2022-23 season with relative continuity. There is also the old adage: if something isn't broken don't try and fix it.
The potential change
The 4-3-3 was a formation that was used throughout the 'banter era' at Milan with a multitude of different managers at the helm. It could even be argued that it was used too much at times also. However, with Pioli now rooted alongside this Milan team and having the full faith of the management, a formation re-shuffle could be the next step for this team.
As mentioned with the new arrivals coming in and with the options, a 4-3-3 seems like it could be the perfect solution on paper. It would allow the team to focus on creating through the wingers and have a target man in the middle while the midfielders would bear the load of the transition play.
This would make more sense, when considering the Rossoneri would have Bennacer, Tonali, Pobega and likely Renato Sanches this seems like a very tasty proposition. With the focus being on the wingers more than a sole number 10, you can expect to see a currently on fire Leao continuing to develop and provide the goals. This is especially true when considering he has really stepped up this season.
Zlatan remains the biggest question mark here as much of this formation decision rests on whether he stays or goes.
In action the 4-3-3 would work with wing-backs that would join the attack often, overlapping and underlapping, and the regista would drop back into a defensive role when the team is attacking high.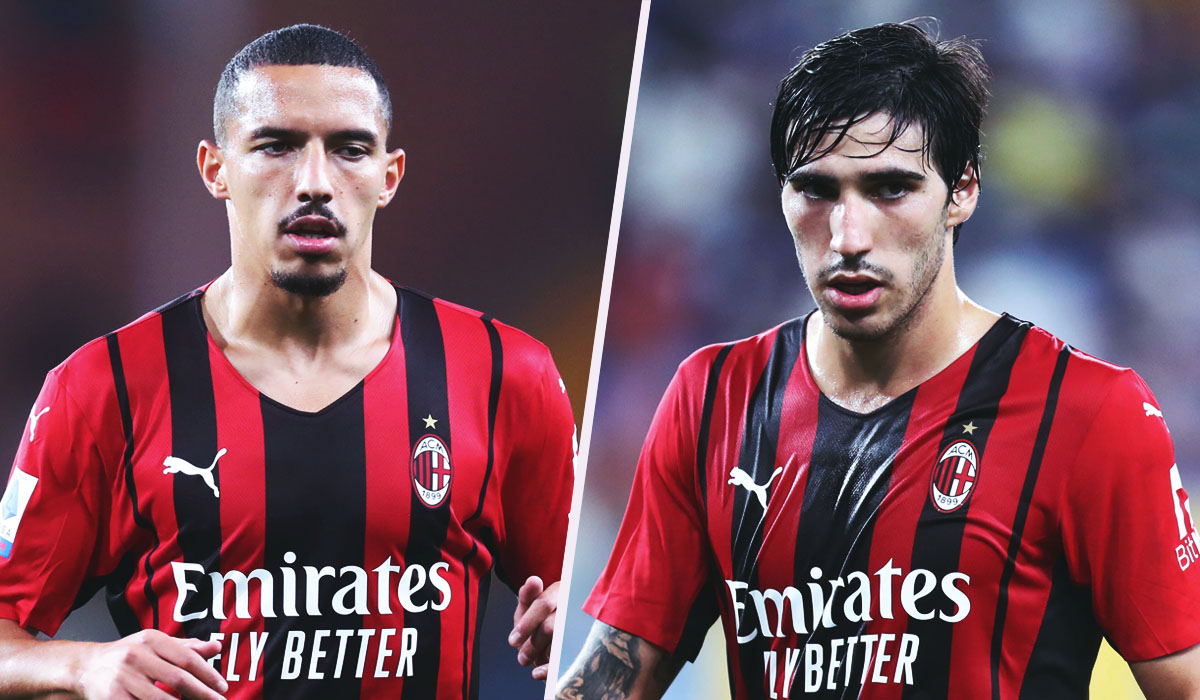 The preferred attacking trident would consist of Leao at LW, Grioud at ST and Messias (or a new signing) at RW. The midfield trio would most likely be made of Tonali, Bennacer and Renato Sanches. The wing backs would be Hernandez on the left and Calabria on the right while Tomori and Romagnoli (if he stays) would hold down the centre. Maignan would be in goal.
There are a few potential changes to this line up as follows: Rebic could play LW, Leao can play as ST with Zlatan slotting in if he renews, as well as the wild card Lazetic.
The fluidity of the midfield would be the true gambit, as any combination of the three mentioned above would work, as well as adding in Pobega and of course Adli and even Brahim then the options are almost limitless. This is a solid line-up as it gives Milan more attacking options integrating the wing backs and fluid midfielders into the attack well.
The notion of 4-3-3 sounds exciting, and this article only serves as a point of discussion. We do not know the full extent of what our squad roster will look like come the start of next season, but we know what it could be.
It remains to be seen what Pioli will end up doing, however one thing is clear: with certain personnel leaving, some new players arriving and with the current position of our most impactful and inform players suiting more of a 4-3-3, it seems that the 4-2-3-1 that was used so well in focus of Zlatan paves way for a new formation, one that reflects the continued growth of this young and exciting Milan team.
It is a truly exciting time to be a Milan fan, as this club has a lot of potential and with the players we know will be coming in and staying, a smart formation change could allow this Milan squad to evolve to the next stage.