Stefano Pioli was happy with how his team handled Tuesday night's game against Torino as they eventually made it through to the next round of the Coppa Italia.
Just like it did at this stage of last year's competition, the game went to extra time as the Rossoneri were wasteful in the first 120 minutes and failed to take any of the chances they created.
Milan got the job done from 12 yards in the end as they beat Torino 5-4 in a penalty shootout at San Siro to make the final eight of the cup.
Pioli's men would score all five of their penalties in the shootout and it would be Rincon who would be the man to let Torino down as the Diavolo emerged victorious.
The head coach spoke at a press conference after the game, with his comments transcribed by MilanNews.
What do you think the team has learned?
"It was a demanding game, we interpreted the game well, we didn't succeed in regulation time but we created many chances."
On starting Ibrahimovic: "We decided it after the match against Torino, I knew I wanted to give Zlatan more time, better from the start to avoid taking risks, 45 minutes was more than enough to start."
On the performance of Tonali: "Excellent performance, both he and Calabria and Kessie did well when he came on. An entire department that gave us substance."
On comparisons between Kalulu and Desailly: "Desailly had a different physicality than Pierre, we should be cautious with comparisons, he still has to improve a lot to be stronger."
Pioli also spoke to the broadcaster Rai Sport after the match, with his comments again transcribed by MilanNews.
On his calmness: "You can see that I am fine here at Milan. I train players who make me proud for the willingness they put into it every day. When you are happy and you are well it is easier to convey calmness and conviction. I know to coach a strong team, I have to indicate the right path and I try to do it in the best possible way.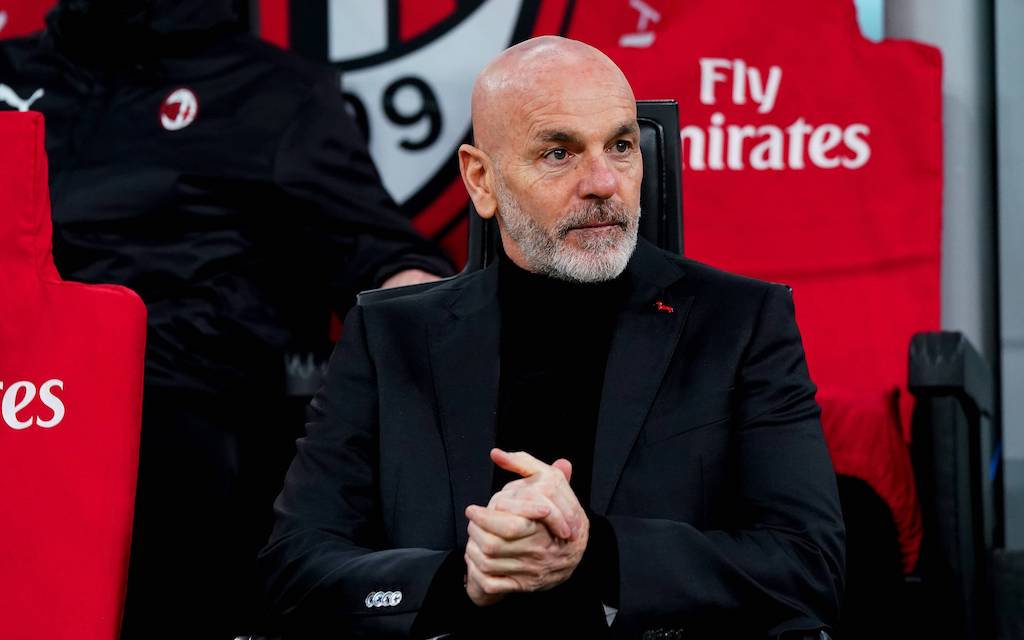 On the absence of fans: "We miss them a lot. Perhaps at the beginning the absence of an audience took a little pressure off such a young team and allowed us to grow more easily, but for some time to this part with our fans would be more beautiful and passionate.
"They would accompany and support us enthusiastically throughout the game. They could make us even more difference. Playing every three days, entering for the warm-up and not seeing the fans but finding the the same great stimulus means that the team is ambitious and willing.
"We have to insist, it's a good season so far, but we may have nothing left: we have to think one game at a time."
On the penalties in the shootout: "Penalties are difficult to coach. Inside the fact of scoring penalties there is the quality of my players and the mental aspect, the desire to try to win games. Many times I have been asked what it is was the turning point, the one with Rio Ave was important."
On Inter-Juve: "We hope to do well in Cagliari, then we will certainly watch it, just as I will watch the derby. Great teams face each other, I will watch them with great interest."
On the transfer market: "When Donnarumma will sign I don't know, you don't have to ask me. The transfer market? It's still open, there are situations and we'll see if we can unlock them."
---
READ MORE: Milan raise contract offer to Calhanoglu