AC Milan boss Stefano Pioli has confirmed Hakan Calhanoglu will start against Spezia tomorrow, while there is a battle for one spot.
Milan head to La Spezia knowing that a win would see them keep top spot ahead of the following weekend's derby against Inter, and he will have an almost fully-fit squad for the trip for what feels like the first time in an eternity.
That is because Ismael Bennacer and Hakan Calhanoglu are ready to start again, while Simon Kjaer and Sandro Tonali have virtually recovered, with only Brahim Diaz and Matteo Gabbia likely to miss the game.
Pioli spoke to the reporters who gathered in the conference room at Milanello to discuss tomorrow's game, with his words transcribed by MilanNews and translated below.
Are you only thinking about the games?
"The preparation was made to arrive ready and determined, against an opponent who had created difficulties for us in the first leg, who beat Napoli and Roma," he said.
Earlier in the week, CEO Ivan Gazidis gave an interview in which he revealed he is 'in love' with Pioli, as his exceptional work forced the club to change their plans regarding appointing Ralf Rangnick.
What do you think of Gazidis' words?
"They made me very happy. We are in harmony, our relationship has grown over time. We are in complete harmony and the same thing is true with the rest of the club. We are all going in the same direction, we want to bring Milan back to the top."
How did this unity in the club come about?
"I have never felt divisions, on the contrary, even in the delicate moment the company was here. All the components were important to find this unity. We must continue like this and always give our best."
What kind of a week was it? 
"It was a good week. Apart from Diaz and Maldini they are all fine. I have good margins of choice. I only think about tomorrow's game, then from Monday I will think about the next matches.
"Now I can make many choices. I always say that in addition to the owners those who come on are also very important. Those who come from some injury find it hard to play every day, the others will struggle less. But now I only think about tomorrow's game."
Can the unsolved renewals create problems?
"The club has already had its say. We are confident to continue together. The boys are focused on work, they are calm and have a great desire to do. The club is building something important, we want to get the most out of this season."
Can tomorrow be the turning point?
"Before every match, talk about the turning point. We only have to think about ourselves and win our games."
How's the team doing?
"They are all available apart from Diaz, Maldini and Calabria who will take advantage of the disqualification to recover."
What is Leao's role?
"He has done well in every position. His growth is evident and he must continue like this. For me, his role is wide on the left, but he can also play in the other roles of the attack."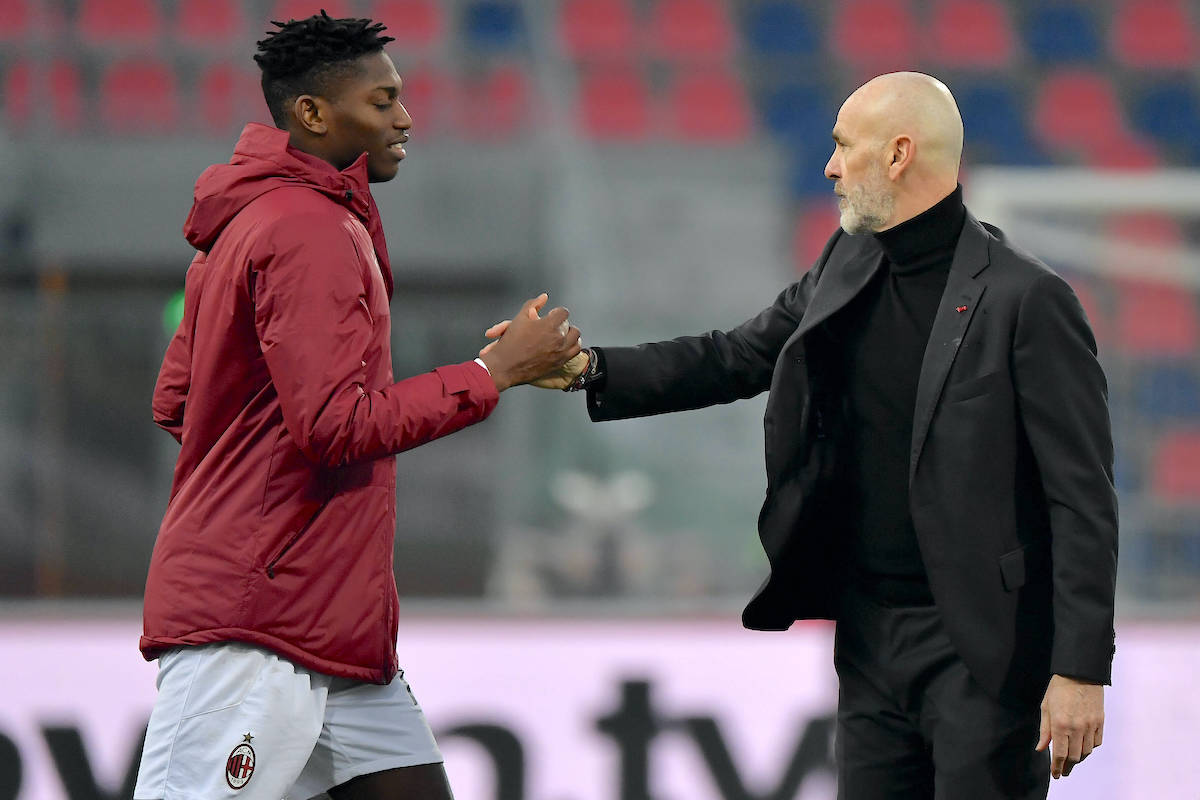 Have you already organised Ibra's work during the Festival?
"No, it's still early. We are focused only on tomorrow's match."
Is it good to be out of the Coppa Italia?
"We were sorry to be knocked out. Then it is true that in these two weeks we have worked well, they have been useful. Now we look forward, we play a lot in the coming weeks. We must sow and harvest as much as possible."
What do you think of the altercations (like Ibra-Lukaku and Conte-Agnelli) that have been happening lately?
"These are things that would be better not to happen, but unfortunately they do. I believe that there will be great fairness between now and the end of the season."
How is the team physically?
"Being a young team we have greater speed of recovery. But this is still a special season, no one has been able to make a complete preparation. We have to keep our professionalism high, it will be fundamental."
Who will play as the playmaker tomorrow?
"Calhanoglu will play from the start. Rebic and Leao are in a battle for the left wing."
What are your targets?
"I repeat it every day to my players: what we have done so far does not matter, we must continue like this and get the most out of this season. So far what we have done is not enough, the season does not end tomorrow. We will see what happens, but we want to get to the end of the season with no regrets."
What is the song of this Milan?
"'Volare' is a good song, but we don't have to fly but work. We have to remain humble and continue to confirm our qualities. We don't have to dream, but do our best. You won't hear the word Scudetto from me until May."
---
READ MORE: Milan and Juventus believe they have a chance of snatching Chelsea winger